Issue: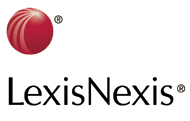 Discount LexisNexis Subscriptionsfor FCCJ Members
The FCCJ is pleased to offer members a substantial discount on subscriptions to LexisNexis' news database service, Nexis.com
The Members-only deal allows for flat-rate access at¥7,900 per month offeringbig savings on a service that normally costs ¥126,000 per month
The service will be billed by the Club. The FCCJ benefits from all subscriptions sold under this arrangement.
Nexis provides access to news and information from more than 34,000 sources, including Kyodo News, Jiji, Yonhap, Xinhua, AP, Reuters, AFP, all major world newspapers and specialist news sources. Also included is a database of U.S. and international company information, biographical databases, country profiles and a U.S. legal database.
For those already in on the secret, the application form is available on the FCCJ website or from the 19F Club office.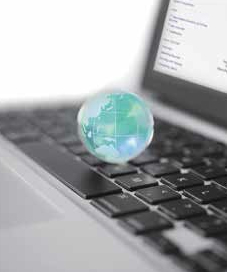 REGULAR MEMBERS
TOMOHIRO OHSUMI is a Tokyo-based photographer specializing in editorial photography. After receiving a Master's degree in photography, he worked for six years as a photographer at a publisher producing both editorial and advertising photography for their weekly business magazine. In 2006 he joined Bloomberg L.P. as a photographer and photo editor covering business, financial and political news and managing regional photographers in Japan, South Korea and Taiwan. He started his freelance career on Sept. 1, 2015, after nearly 10 years at Bloomberg.
YOICHI YABE celebrated his 25th anniversary as a yachting photographer in 2014. Born in Tokyo in 1957, he graduated from the law department of Hosei University and took a one-year scholarship to UC San Diego, where he also learned how to sail. After working for Yamaha for four years, he became an editor and photographer at a publisher specializing in marine sports. He graduated from Tokyo Photography College in 1988, and started a career as a professional photographer/journalist in 1989. He is the only Japanese member of the international marine photographer's group Sea & Co and the J Class yacht Endeavour's current official photographer, and his work is published in Seahorse and other international yachting magazines.
ANNA JULIA ZAPPEI has been news director of AFPBB, a Japanese language news website affiliated with French news agency Agence France-Presse or AFP, since January 2015. A German native, Julia grew up in Germany and India before doing a Bachelor's degree in journalism at the Medill School of Journalism at Northwestern University in Chicago. After university, she worked as a copy editor for an English-language business daily in Vietnam before moving to Malaysia. After working as a general news reporter at the Associated Press, she joined AFP in 2011, where she covered general news, including the disappearance of Malaysia Airlines MH370, opposition leader Anwar Ibrahim's trial and general elections. She speaks English, German and French fluently and hopes to speak Japanese soon.
ASSOCIATE MEMBERS
Patricia Ockwell, Rachel King, British Embassy
Kazuhiko Adachi, Intelligent Wave Inc.
Junji Morita, Nihon Food Supply Inc.
REINSTATEMENT (ASSOCIATE)
Tetsujiro Hayashi, National Center of Neurology and Psychiatry
Eikokujin janarisuto ga mita gendai nihonshi no shinjitsu: Nihon wa sekai no takara de aru
Henry Scott-Stokes; Hiroyuki Fujita (trans.)IBAS ShuppanGift from Hiroyuki Fujita
Rinkai
Eiichiro Tokumoto ShinchoshaGift from Eiichiro Tokumoto
Genron gaiko: dare ga higashi ajia no kiki o kaiketsu suru noka
Yasushi KudoNC Communications Gift from Suvendrini Kakuchi
Bakugai to hannichi: Chugokujin no fukakai na kodo genri
Ke LongJiji Tsushin Shuppankyoku Gift from Fujitsu Research Institute
High-stakes schooling: what we can learn from Japan's experiences with testing, accountability, and education reform
Christopher BjorkThe University of Chicago Press
Japan Company Handbook (Spring 2016)
Toyo Keizai Inc.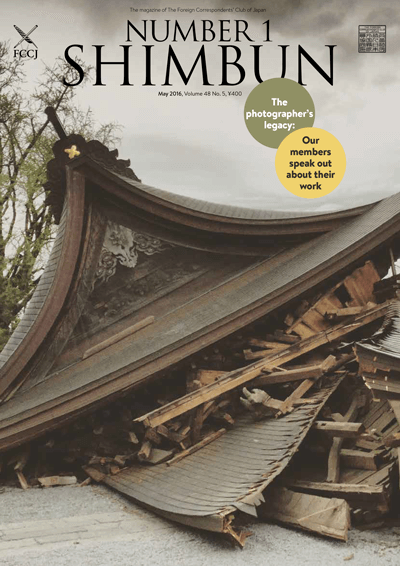 SUPPORT YOUR CLUB MAGAZINE
Please send your story ideas to no.1shimbun@fccj.or.jp, and be sure to note whether you have (or have access to) visuals.
Our rates are ¥20 per published word, ¥20,000 for a front cover photo. Photo essays: ¥15,000 for full-page photos and ¥5,000 for smaller shots. All payments will be made in chits to your member account.
The change we imagine is just the beginning…
Beyond just "thinking outside it," the RICOH THETA 360° camera completely eliminates "the box" the frame that has always limited still and video imaging. A revolutionary change that sprang from the imagination of RICOH product developers, it's now within anyone's reach.
What can you do with this new perspective on the world? Since we can't even begin to imagine all the possibilities, RICOH is challenging inventors everywhere to come up with new apps and gadgets enabled by RICOH THETA's wonderfully compact 360° capability.
This is the second year for a contest that anyone, anywhere can enter (see contest details) with a chance to win one of several prizes in a pot worth 5 million yen.
Amazed by the range of innovations last year everything from an app to place 3D CAD models in 3D photo images to a gadget that inspects the inside of giant cylinders on ships' engines this year we look forward to entries beyond our imagination.
For more information and contest details, visit: contesttheta360.com