Issue: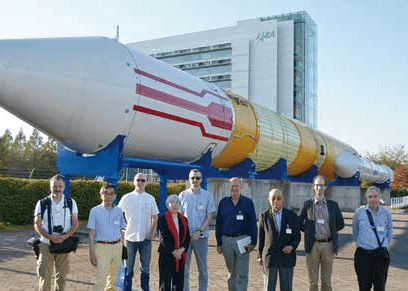 FCCJ REGULAR MEMBERS MET with a life-size model of the 50 meter-long real H-II Launch Vehicle on Oct. 20 at the Tsukuba Space Center of Japan Aerospace Exploration Agency (JAXA.)
After a short briefing, the participants toured the Space Dome, the exhibition hall, and learned about the earth observation satellites and the International Space Station activities. The tour also featured the Japanese "Kounotori" space station cargo transfer vehicle that is making a significant contribution to international space research.
Koichi Wakata, the veteran astronaut and International Space Station Manager, received the members at the space station mission control room and talked about JAXA objectives and his own experiences in space.
JAXA receives 300,000 visitors annually.
---
– Haruko Watanabe