Issue: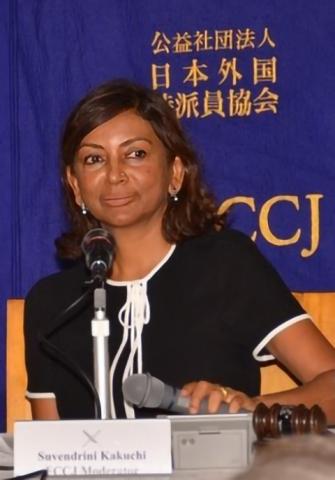 My message this month is simple: the Club is taking the first steps towards fully resuming its business following the lifting of Covid-19 emergency restrictions. Nothing has lifted my spirits more than to see our devoted staff and committees spring back into action as they plan new events and activities. Our catering services will be open till late evening from December 1, and plans are in place for special menus and happy hour drinks. Popular regular events such as wine tastings and press conferences are also returning, while luncheons and other special offers only available at the FCCJ will follow in the coming months.
We are all determined to bring the FCCJ back to its energetic best after well over a year of pandemic hibernation.
I's also like to take this opportunity to convey my sincere gratitude to our members, who stood by us through this long and difficult period. Right now, overcoming pandemic-related financial challenges remains the most important goal for the current Board. Your patronage and support during the past months have been invaluable. So, thank you for sticking around and putting up with the inconvenience with such good grace. Your confidence in the FCCJ kept us going and gave us the courage to continue providing services during the states of emergency. In addition, I look forward to welcoming back members who decided to take a short break from the Club.
I must also announce another special step that I hope members will share with their colleagues and friends. The FCCJ is now a member of the Give2 Asia website [https://give2asia.org], which enables us to solicit tax deductible donations from overseas donors. This fundraising initiative is led by former FCCJ President Andrew Horvat, whose advice and commitment, along with a few other members, has made this important step possible. Again, a sincere thank you to you all.
Allow me to remind members that the FCCJ' koeki shadan hojin status, which was granted in 2016, continues to be active and we welcome donations to support the Club.
We are keenly aware that the Covid-19 pandemic has been a difficult learning experience. The FCCJ staff and Board have taken those lessons very seriously. The importance of relying on our strengths and identifying our weak spots has helped us to be better prepared to face another crisis. We have learned that employees and members in all categories need to work closely together. The hardships we have faced must not have been in vain. Instead, we should use them as an opportunity to strengthen the role of the FCCJ and better understand changing times in Japan and the rest of the world.
Stay well, and enjoy the last days of autumn.
---
Suvendrini Kakuchi is Tokyo correspondent for University World News in the UK.