Issue:
February 2022
Obituary
Remembering FCCJ life member H.K. Kang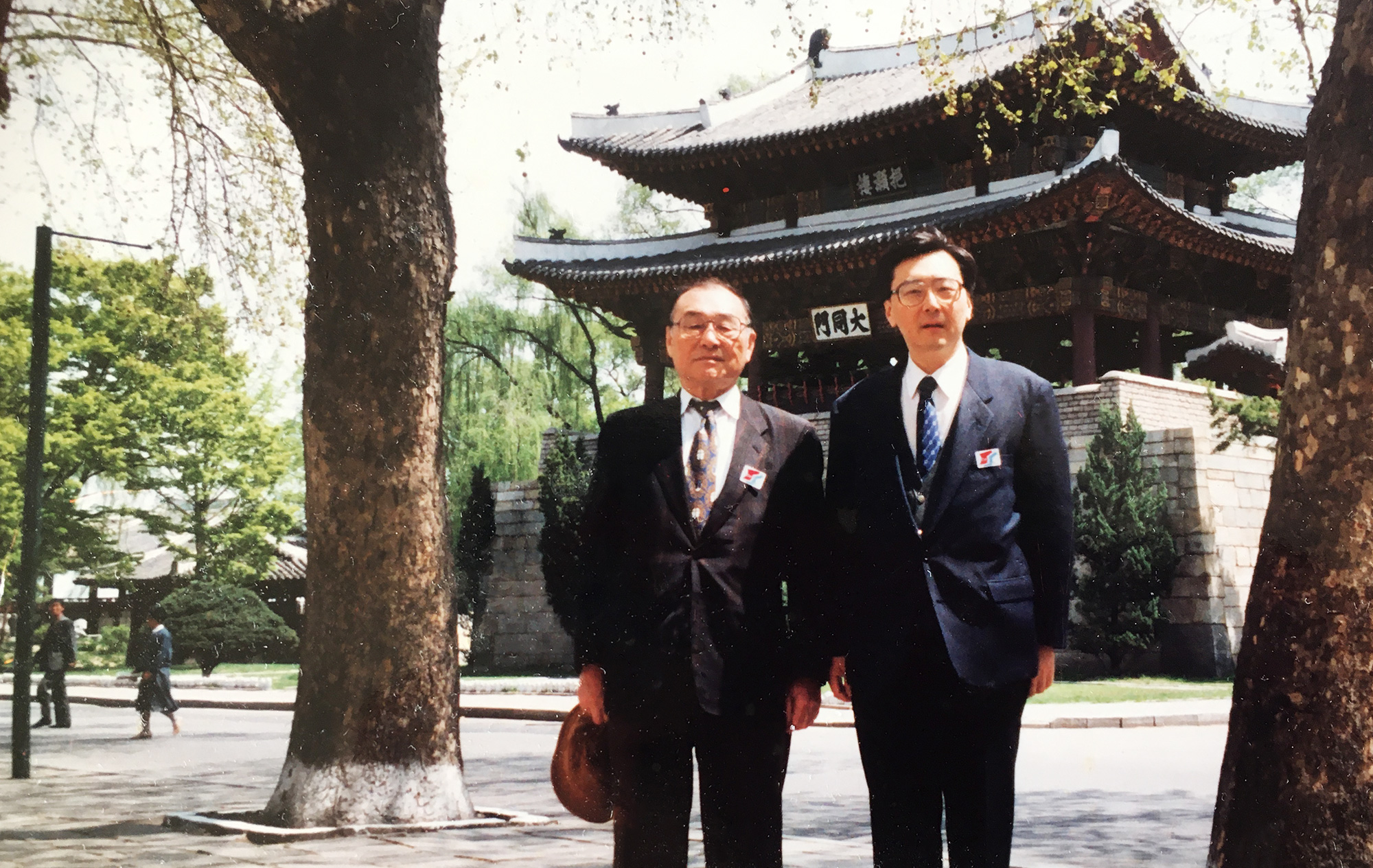 H.K Kang was supposed to reach his century in a couple of years' time. But destiny robbed him of that moment. In addition, he narrowly missed out on seeing the day his membership of the Foreign Correspondents' Club of Japan reached 50 years. FCCJ records show H.K. Kang, a familiar face in the workroom and elsewhere at our former location at the top of the Denki Building, was a member for 49 years and four months until he retired and moved into a care facility. Even so, it was an incredible achievement.
I'm not sure how many Club members have been members for that long. The only other person I can think of is C.V. Lingam, who died almost a decade ago and who was, until his very last days, a regular at the open table gatherings in the main bar. Kang-san's favourite Club space was the workroom, where he could be found practically on a daily basis until declining health affected his mobility.
People who have been members of the Club at least for a decade will recall Kang-san. During his long membership, he spent his days compiling articles for a Korean-language publication he edited and published. He and the Club were inseparable. It was his second home and its members, especially those who knew him well, were like part of his family.
One enduring memory I have of Kang-san was when I attended a memorial service more than 15 years ago for Robert Whymant, an FCCJ member who had tragically died in Sri Lanka in the Boxing Day Indian Ocean tsunami disaster.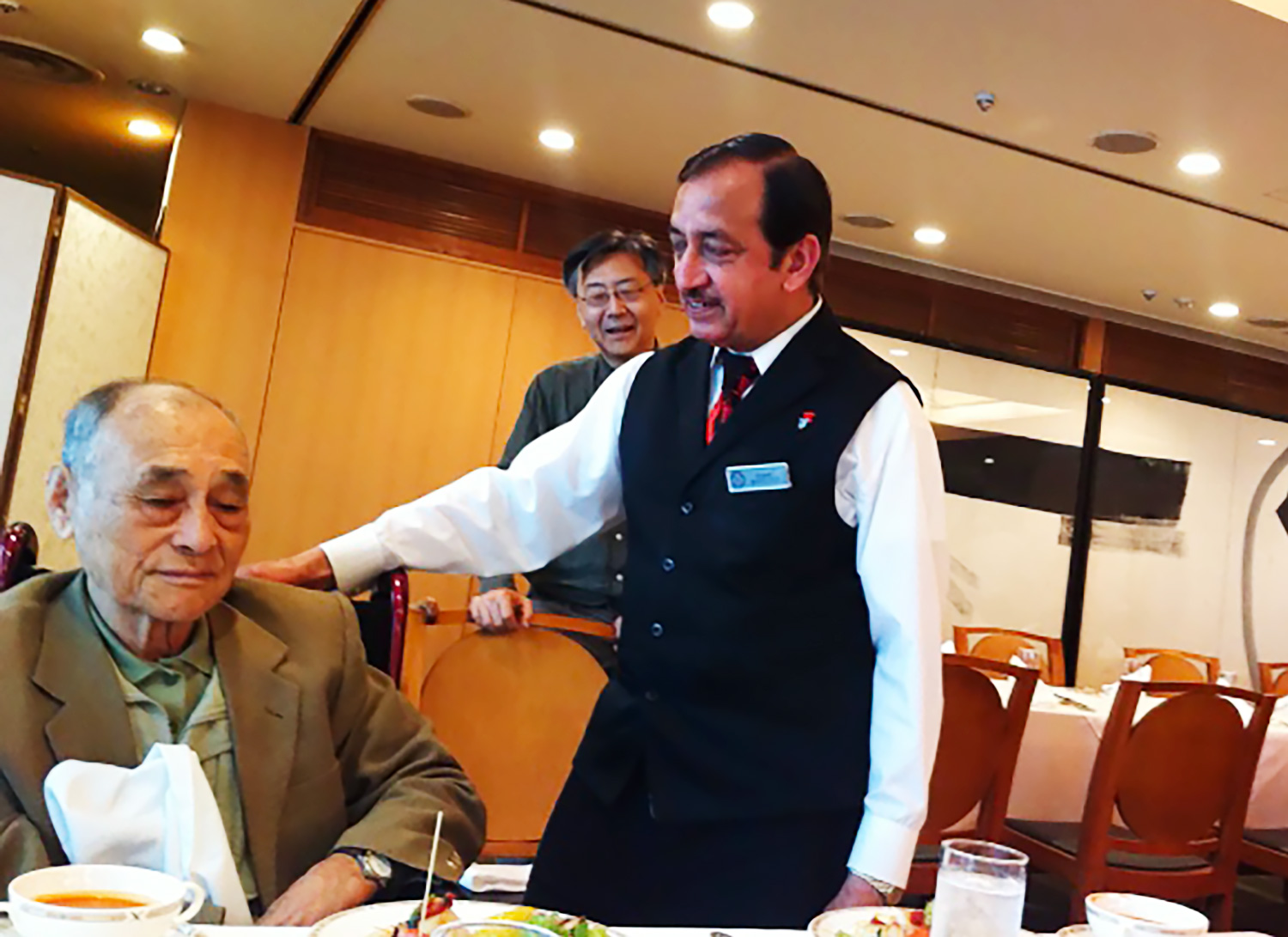 Towards the end of the event, Kang-san appeared, holding a bell in one hand and gently ringing it with the other. Steadily increasing the volume, he called on Robert to "return" to be among his friends one last time. It was a moving gesture, and one that only someone like Kang-san could have performed, informed by a deep sense of loss for his friend. It summed up Kang-san's personality. He wasn't merely a long-serving member of the Club, but someone who took other members close to his heart.
I became close to Kang-san after I joined the Club in 2001, although we had already got to know each other through press tours organized by the Foreign Press Center of Japan. A year before I joined the Club, I met him for the first time on one of those tours. He was kind enough to give me advice on which events he thought should be covered by reporters who, like me, came from other countries in Asia. Despite our age difference, our friendship strengthened over the course of several subsequent press tours, some of which he wrote about for The Number 1 Shimbun. He enjoyed travelling, and accompanied other members of the Club to Sakhalin when a special trip was arranged by the Russian embassy.
We were from different generations and countries, but we quickly became friends. He was, though, reluctant to discuss the past because, I assumed, it would have brought back painful memories of the ordeal his generation of Koreans went through as a result of the ideological division of their country and a bitter civil war whose legacy continues to this day.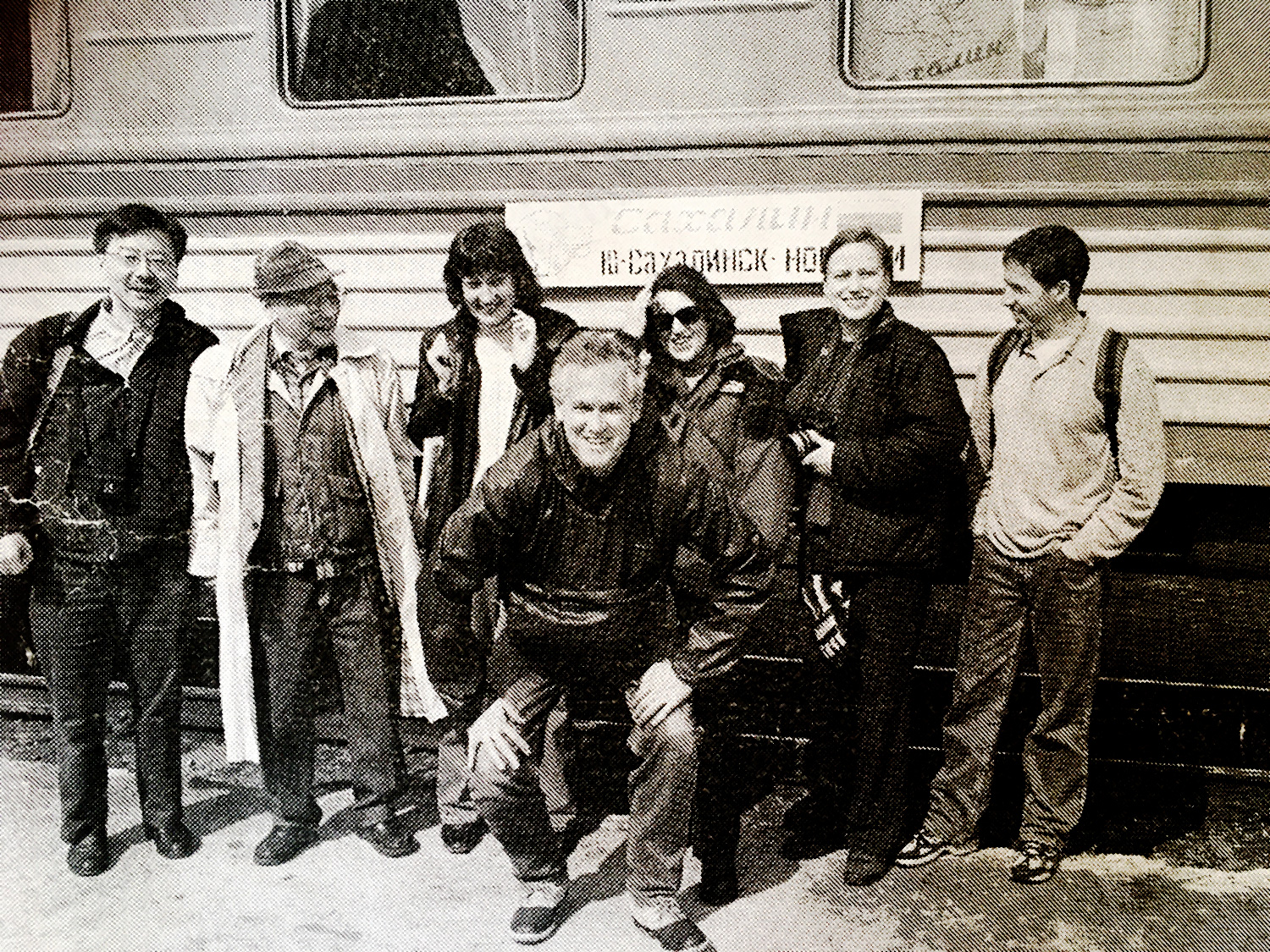 After moving from the North to the South, destiny brought Kang-san to Japan, where, at last, he found peace and tranquility. Despite the many years he spent in Japan, Kang-san was Korean to the core, a man who enjoyed the friendly international atmosphere of the Club and the carefree lifestyle he had always longed for.
Sadly, poor health prevented him from coming the Club in the years before his death, and his circumstances made it difficult for me to visit him at his care facility, much to my regret. I'm sure I speak for many members of the FCCJ - indeed for anyone fortunate enough to get to know Kang-san - when I say that he was not only a friend but also an inspiration, and will be desperately missed.
---
Monzurul Huq is Tokyo bureau chief of Prothom Alo, the leading national daily of Bangladesh. He joined the FCCJ more than two decades ago and was president in 2009-2010.