Issue:
February 2023 | Japan Media Watch
Who will take over the Abe empire?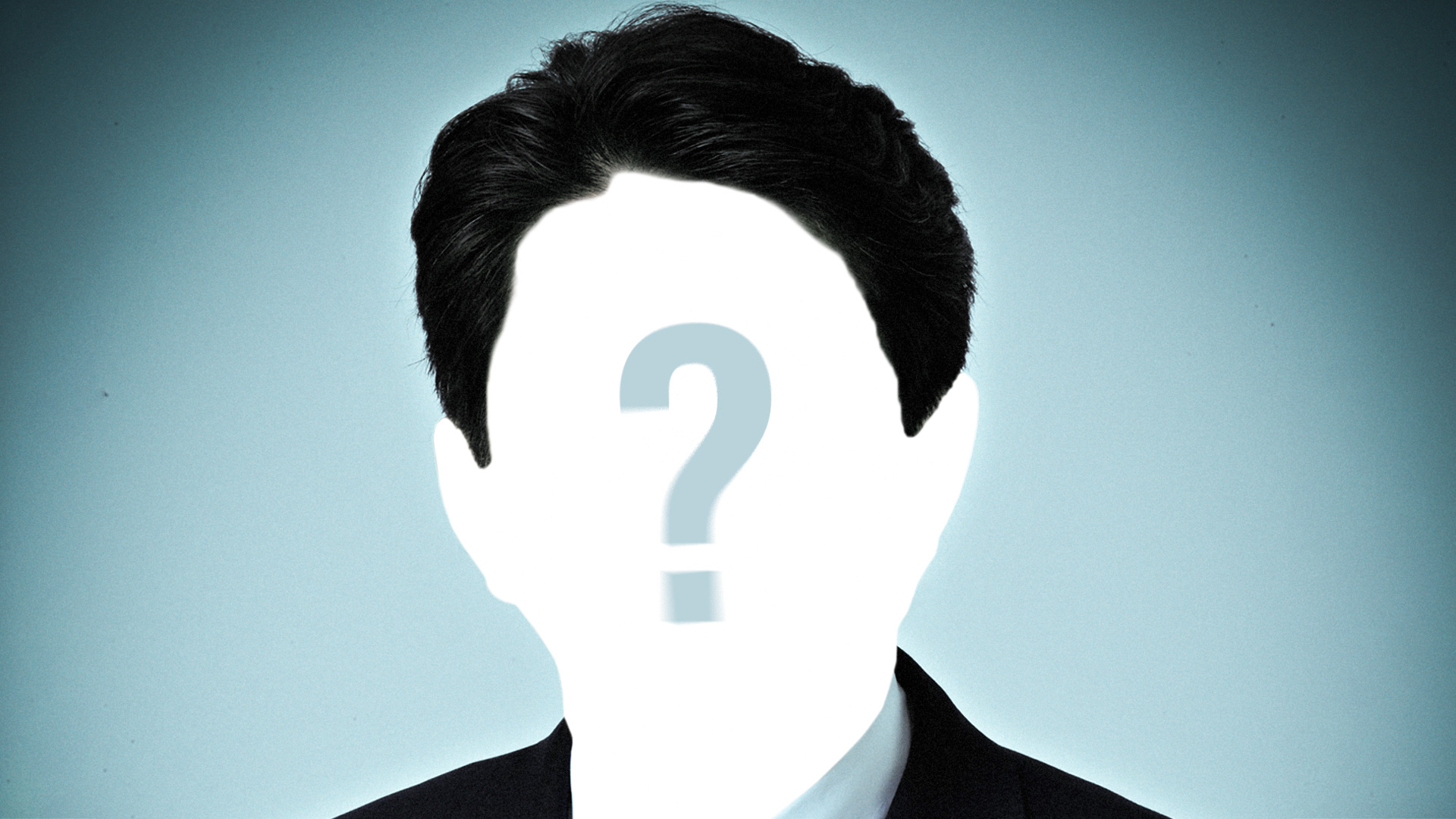 On April 23, a supplementary election will take place to fill the House of Representatives seat for the #4 district of Yamaguchi Prefecture, which was occupied by former Prime Minister Shinzo Abe until he was killed last July. The press has assumed that Abe's local support group will decide who takes over the constituency. Abe had no children, and his wife Akie said as long ago as last summer that she was not interested in running, though various media were reporting in the fall that supporters were still hoping she would change her mind. By the end of the year, Shinji Yoshida, a local assembly member in Shimonoseki, the largest city in Yamaguchi, said he would run. Akie and the support group eventually endorsed him, although he hasn't received the full backing of the ruling Liberal Democratic Party [LDP], which Abe once led.
According to an article that appeared on October 31 on the Daily Shincho website, when it became clear that Akie wasn't interested in running, the "Abe family" thought about other relatives who might be, specifically Abe's older brother Hironobu, a former president of Mitsubishi Shoji Packaging, as well as the eldest son of another brother, former defense minister Nobuo Kishi. Both rejected the entreaties. Abe's local support group's biggest fear is that the constituency might be taken over by current foreign minister Yoshimasa Hayashi, who is the House of Representatives member from Yamaguchi district 3. The reason for this fear is that the lines of districts in Yamaguchi have been redrawn since the last lower house election, which means district 4 will be eliminated, so the new district 3 would be contested by both Hayashi and whomever the Abe support group puts forward to maintain its interests.
The special election is important, but also perplexing. The person who is eventually chosen to fill the seat will be the last, since that seat will be removed when the next lower house election takes place. The victor will only be a placeholder, according to the Mainichi Shimbun, so constituents with a stake in the matter think it should be someone "less ambitious" - meaning a one-off candidate who will not run for the district 3 seat in the next general election.
That's why Abe's supporters wanted to draft Nobuo Kishi's son, Nobuchiyo, for the district 4 placeholder position. Kishi occupies the district 2 seat, and does not plan to run again due to ill health.
He will pass the seat on to his son. The Abe group thought Nobuchiyo could hold the #4 seat for them and run for the #2 seat at the next general election. That would give the Abe support group more time to find a more viable challenger to Hayashi.
But that was before the New Year. Nobuo Kishi recently announced he would be retiring before his term ended and that Nobuchiyo would run for his seat in the special election called to fill it – the intention being to hold that #2 district seat at all costs and give Nobuchiyo a head start on the next general election. Because of the dwindling public support for the administration of Prime Minister Fumio Kishida, a general election may be called relatively soon, perhaps after the G7 summit in May, so Kishi has to make his move right away. That now means there will be two special elections on April 23: one for #4 and one for #2.
As this scenario shows, constituencies in Japanese politics are treated as family businesses that are passed down through successive generations. This is especially true of LDP politics, and in the case of Yamaguchi, it is causing problems for the party. After district lines were redrawn, part of the present district 1 will be included in the new district 2, and the district 1 seat is occupied by Masahiro Komura, himself a dynastic LDP politician. Since it is LDP policy to endorse the incumbent, Komura would get the party's nod as its preferred candidate for district 1. That is why Kishi is quitting and urging his son to run for his seat, since, if he wins, that would make Nobuchiyo the incumbent in district 2 for the next general election.
The Japanese word for dynastic control of a particular position, whether in politics, business, or the arts (kabuki is dynastic by definition) is seshu. In the last few decades, dynasties have come to dominate politics, which isn't to say that other countries don't have political dynasties; rather that in Japan they have become almost systematized.
A series of articles that appeared last October in Maidona News by former Diet member Mayuko Toyota looked at the increasing prevalence of seshu lawmakers, not only in the Diet but also at the prefectural and municipal levels. At the last general election, in 2021, 12.5% of all the candidates were seshu, an increase of 1.6 percentage points over the previous election. Moreover, 29.5% of LDP candidates were seshu. In her book on the subject, broadcast journalist Yuko Ando discovered that 41% of LDP candidates in local assembly elections in 2014 were seshu. A 2021 article in the Nihon Keizai Shimbun reported that, since 1996, when the present election system was implemented, there have been eight lower house elections, with an overall success rate for seshu candidates of 80%. For non-seshu candidates it was just 30%.
This has led to public criticism of the lack of diversity in politics. The rules and the nature of the Japanese political scene make it easier for candidates from established dynasties or the bureaucracy to win, since they are more likely to gain party endorsements and media coverage.
The prominence of seshu is especially noteworthy when it comes to politicians who rise to the premiership. Since 1996, there have been 12 prime ministers, only three of whom have been non-seshu politicians, and two of those were not in the LDP. Twelve of the 20 members of Kishida's cabinet are seshu, an even higher portion than in the Diet.
It is hard to overstate the advantage seshu candidates enjoy when it comes to the three essentials of political expediency: base support, money, and public profile. Once a politician has a firm base in his or her constituency, they can control that base and raise money more easily. The base, which takes advantage of the politician for its own ends, is eager to maintain the relationship and so demands continuity over generations. And the brand name, also cultivated over time, becomes instantly recognizable.
Moreover, successors can be groomed from an early age, giving them a considerable head start over budding politicians who have to begin from scratch. And the younger the candidate, the sooner they will be able to gain promotion to the cabinet. As political critic Shiro Tazaki says in the Maidona article, for seshu politicians, it is like starting a 100-meter dash at the 40-meter line. And they don't have to hurry. They can enter politics at their own pace and learn the ropes without much pressure.
The counter-argument, as voiced by a business leader in the same article, is that seshu candidates crowd out capable newcomers. That, he says, is inherently unfair and undemocratic. In a recent Toyo Keizai article, the problem with seshu politicians is pegged to the ease with which they gain access to important positions without the necessary qualifications, a situation that does not go unnoticed by the public, and which breeds cynicism and apathy. Voters are less likely to participate in civic life if they think that politics are rigged. It also means that non-seshu candidates have to play by seshu rules, promising their constituencies big public works projects or other immediate benefits to vested interests.
In a December article in Gendai Business, Yusuke Nakagawa, who wrote a book about dynasties in the arts and politics, went into detail about how many of Japan's prime ministers came from powerful political families, either through blood, marriage, or adoption. Abe is a particularly interesting example. He was the grandson of former prime minister, Nobusuke Kishi, on his mother's side. Nobusuke, however, was born into the powerful Sato family, and his younger brother, Eisaku, would also go on to become prime minister. Nobusuke and Eisaku's father was a Kishi, but had married into the Sato family and taken his wife's name. While in middle school, Nobusuke was adopted by his father's older brother, Nobumasa, who was a Kishi but had no male heir of his own. Shinzo Abe's older brother, Nobuo, was also adopted, by his mother's side of the family – who were Kishis – in order to carry on the family name, which is why he doesn't have the same name as his biological brother.
Nakagawa also points out that despite being presented as a tradition, seshu politics only came into its own during the Heisei era (1989-2019). Following the destruction of World War II, Japanese society had to start anew, and the politicians who held office prior to the end of the war were removed from the scene. The postwar Showa era was a time for new political players, and it wasn't until the Heisei era that their dynastic ambitions bore fruit. Most of the prime ministers in the Heisei era were second- or third-generation seshu politicians.
Which brings us back to Yamaguchi Prefecture and what Jiji Press called the New Shimonoseki War in a 15 January article.
In the next general election, there will be only three constituencies rather than four, and those three will have incumbent seshu LDP lawmakers: Takamura in district 1, Kishi in district 2, and Hayashi in district 3. Where will the Abe family go? Will the dynasty end with Shinzo? After 1996, Abe's late father, Shintaro, vied with Hayashi's father, Yoshiro, for the Shimonoseki contituency, and Yoshiro yielded to Shintaro. Consequently, when Yoshiro's son, Yoshimasa, entered politics, he ran for a seat in the House of Councilors, but custom has it that no Japanese prime minister has come directly from the upper house. Since that is the office to which he aspires, he later ran successfully for the lower house district 3 seat.
It's assumed that Hayashi will run to keep his seat, but that would certainly provoke Abe's base, so Hayashi's own base isn't pressing the point publicly. One source within the LDP told Jiji that if Abe were still alive, the LDP would have given him district 3, and have Hayashi take over district 1 and Kishi district 2, which means Takamura would have had to become a proportional representation candidate to stay in the Diet. But that scenario died with Abe, and on January 6, Takamura announced he would run in his constituency.
According to the Asahi Shimbun, the local chapter of the LDP stopped soliciting candidates for the supplemental election on January 19. Although the Abe support group is still promoting Shinji Yoshida, members of the Abe faction in Tokyo are not, since they aren't convinced Yoshida will remain aligned to Abe's principles, according to Jiji. Sources in the local Abe support group told the Asahi that some members are still holding out for someone with an Abe family connection to step forward, but there doesn't seem to be anyone left. Abe's mother has said she would prefer one of her grandchildren to take over, but the only one touted, Hironobu Abe's eldest son, has said he is not interested. And Nobuchiyo, whom the support group once thought Shinzo Abe would adopt, is out of the picture.
Since Abe's local supporters have allowed Yoshida the use of Abe's former office in Shimonoseki as a campaign headquarters, it would appear that that they have anointed him Abe's successor, even if the LDP headquarters remain ambivalent. In any case, he is all they have right now.
Sources
---
Philip Brasor is a Tokyo-based writer who covers entertainment, the Japanese media, and money issues. He writes the Japan Media Watch column for The Number 1 Shimbun.