Issue: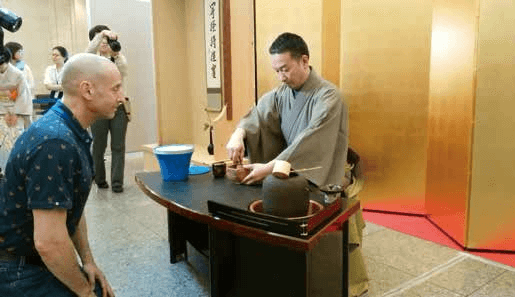 The Special Projects Committee has been busy as usual this early spring, organizing two recent press tours.
On March 23, 20 members participated in a visit to the Tokyo Komatsu "IoT" (Internet of Things) Center in the Chiba port area. Members were briefed on the construction machine company's concept of "Smart Construction," which includes improving ease of maintenance, helping find lost or stolen machines and making operation of the big machines easier, minimizing the amount of time needed to teach new operators.
Participants of the tour tried their hand at operating Komatsu machines.
On April 17, 14 journalists visited a Special Exhibit of Chanoyu, the tea ceremony, at the Tokyo National Museum in Ueno Park. Special exhibits included national treasure tea bowls, utensils for the ceremony and cultural heritage scrolls from the Muromachi era (1336-1573) to today.
With the cooperation of nine major schools, tea ceremonies were performed by kimono-clad tea masters in the lobby of the museum. Tour participants partook of fresh powdered green tea and exquisite wagashi sweets reflecting seasonal changes.
---
– Kenji Obayashi and Haruko Watanabe