Issue: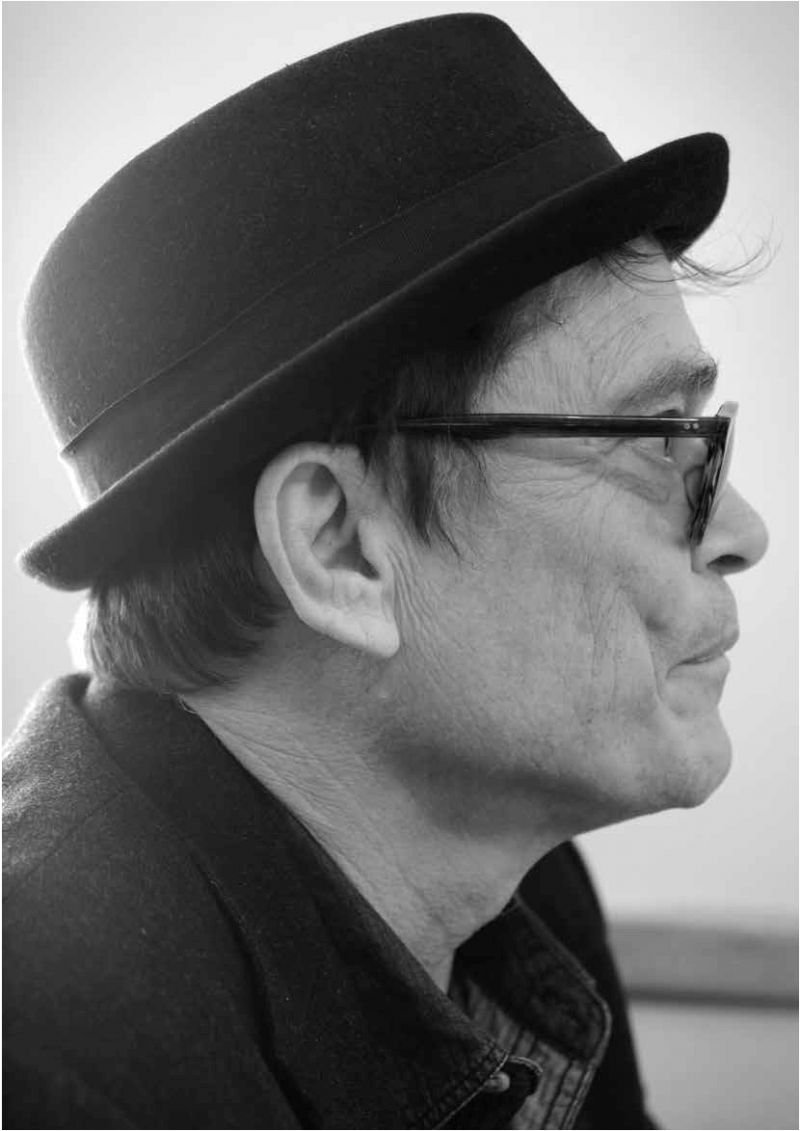 Bruce Osborn
by ABIGAIL LEONARD
Shortly before Bruce Osborn left for his first trip to Japan, he photographed Rolling Stones guitarist Ron Wood. It was 1976 and Wood, already one of the world's most famous rock stars, drank cheap beer and acted no differently from the struggling Los Angeles musicians Osborn frequently met as a photographer for a local music magazine. "It's always nice to see such highbrow people who know how to lowbrow it," Osborn says with a laugh.
Photography, he says, gave him access to intriguing people and helped satisfy his curiosity about the world. "As opposed to painting or other art forms, with photography, if I wanted to meet somebody or go someplace, I could do that."
And he didn't miss an opportunity. A couple of weeks after photographing Wood, he packed his camera for a round the world trip from California to Japan to meet his future wife's family. He started in Europe then went overland to India, traveling for a stretch on a "hippie bus," a 1940s British vehicle that was on its last legs but still managed to ferry Osborn and his fellow travelers through much of Central Asia.
Osborn eventually made it to Tokyo and was struck by the city's bold colors and design. "The whole visual aspect just knocked me over; the advertising was just really strong, bright and entertaining."
Still, he wasn't confident he could make a life for himself here, so he and his wife, Yoshiko, returned to Los Angeles where he continued a successful career in music photography until 1980, when a Japanese contact arranged a show for him in Tokyo. Afterward, several Japanese companies asked to book him and the couple decided it was finally time to give Japan a try.
HE FOUND A WIDER variety of work in Tokyo than L.A. and was soon shooting not only for music magazines but also advertisements, magazine editorials and fashion spreads.
A few years later, when he was expecting his first daughter, he had an idea that changed the course of his career. He was photographing a particularly tough looking punk rocker with a towering Mohican hairstyle and suddenly thought, "I'd like to see what that guy's parents look like."
He convinced the musician to pose for a series of photos with his mother, who, Osborn found, had a dynamic personality of her own and loved watching her son's performances and hanging out backstage. "Seeing him with her expanded my whole understanding of what he was beyond that stage persona," Osborn says.
"Next, I'd like to go to Papua New Guinea or someplace wild, set up a studio in the jungle or something"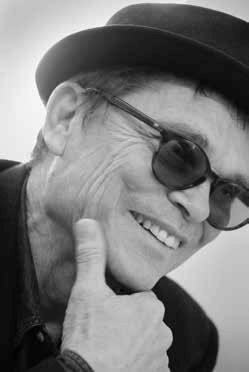 He started taking photos of all types of people with their parents tattoo artists, carpenters, even beauty queens. The series grew into a decades long project called "Oyako," a convenient Japanese word that encompasses parents and children. That eventually led to dozens of gallery shows, five books, several commercials and, for the last 15 years, a major annual event Osborn organizes with his wife, in which he photographs a hundred families in a one day shoot.
THEY HOLD THE MARATHON session on the fourth Sunday in July to follow Mother's Day on the second Sunday in May and Father's Day on the third Sunday in June; they hope to turn Oyako into a similar national celebration of family. The event has grown steadily and last year a hundred portrait photographers across Japan held Oyako festivals of their own.
He recently expanded overseas, with his first international Oyako show in Singapore. The Japanese series is in black and white, but in Singapore, where his subjects dressed in bright, bold fabrics, he couldn't resist shooting in color. "Next, I'd like to go to Papua New Guinea or someplace wild and woolly, set up a studio in the jungle or something," he laughs.
Osborn has organized more somber Oyako shoots as well. After the Tohoku Earthquake, he photographed survivors who had lost all their family photos and some who had even lost close relatives. "One of the most moving things was when one fisherman said, 'this is the first time I've laughed in three months,'" he says.
He's now working on a series of photographs of found beach objects for an art festival in Hayama, near his home on the coast southwest of Tokyo. He combs the shoreline for things like old sandals, lighters and other forgotten refuse, then creates beautiful, wall sized images of them.
He also chairs the FCCJ's Exhibition Committee, curating the monthly exhibitions that are shown in the Main Bar. It's his seventh year as chair and this month is his eightieth show.
He says that he's still inspired by the things that first drew him to photography. "If I want to meet this person or see that place, I just get my camera and that's my passport Through media, you can reach a lot of people, so I try to be a good influence, that's the bottom line."
---
Abigail Leonard is a Tokyo based freelance reporter and producer whose work has appeared in the Washington Post, Newsweek, NYTimes.com, NPR, BBC and Vox.