Issue:
November 2022
Englishman Chris Broad explains his phenomenal rise to YouTube stardom at FCCJ event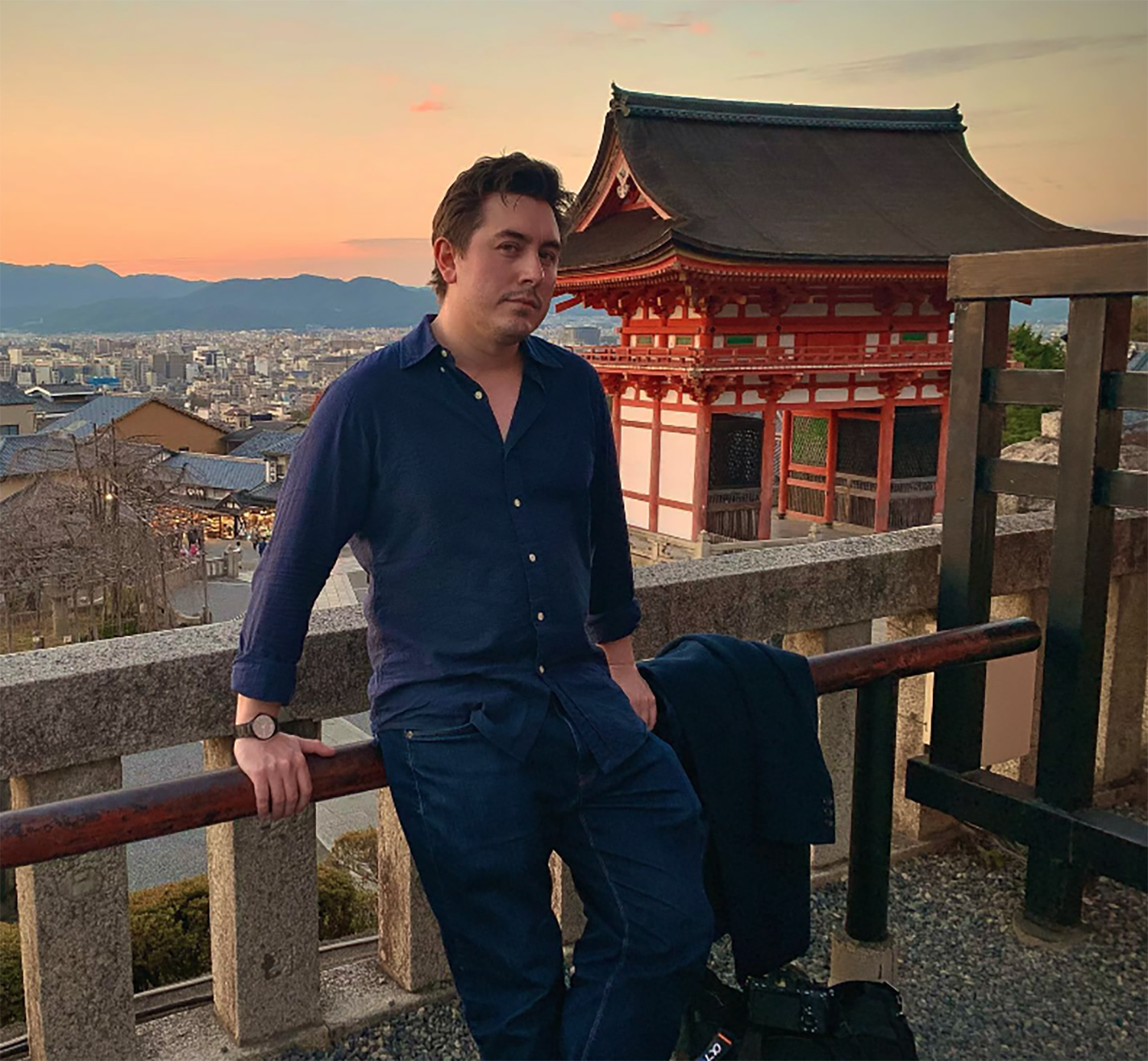 If you could imagine a way to start an interesting YouTube channel in Japan, a round-faced bloke from southeast England sitting in his tiny living room in Sakata, Yamagata Prefecture, looking unfashionably unfashionable in a green shirt and talking directly to camera might not be your first answer. But for Chris Broad, it has made him the YouTuber to watch on life in Japan.
Ten years on, Broad has grown out of his Yamagata apartment and his dubious green shirt to rack up nearly 3 million YouTube subscribers and over 400 million views on his "Abroad in Japan" channel.
"There weren't many YouTube channels in Japan back then, so when I moved here, I wanted to learn about the country online but it was a little bit difficult to do," Broad explained at an FCCJ press event in October. "So, when I moved to Yamagata, I thought it was a great opportunity to make videos on YouTube and share parts of Japan that people don't normally see, i.e., Tohoku."
Broad came to Japan on the JET program and ended up teaching at a high school in the Yamagata countryside, but he soon hit his stride with YouTube. His second video, "Living in Japan: Culture Shock!" has been seen by 5.6 million people and his opening line displayed his sardonic British sense of humor: "I think Japan might be one of those few countries in the world where you can sit and eat Ghana [chocolate] and drink sour cow piss [Calpis yogurt drink] whilst simultaneously watching a man hypnotize a woman into having a seizure on national television in front of a very large man dressed as a woman [Masako Deluxe]." With that, he was off and running.
But even from that second video, with clips from the surrounding area, shops and restaurants, you could see that Broad not only had the ability to tell a tale, but also to visualize it. He has graduated from bloke in a dodgy green shirt in a living room to a classy raconteur with story lines, almost cinematic videography and superior editing.
"The first year on YouTube I think I had a thousand subscribers," he recalls. "But I had the objective that if I ever got to 100,000 subscribers then I would do it full-time as that's enough to make a living." After three years, he was at that point and he was encouraged by a friend, Ryotaro, to move to the big city (Sendai) and follow his YouTube dream there. "Most YouTubers live in Tokyo, so I felt it would be unique to live somewhere different, like Tohoku."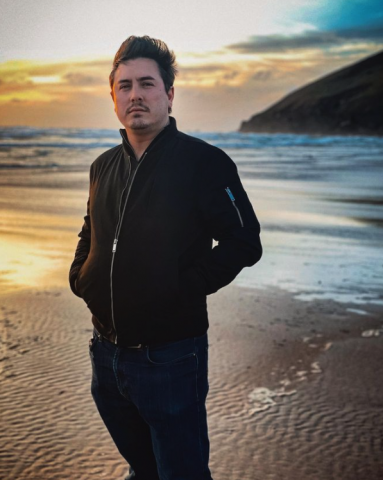 Broad also empathized with the people of Tohoku who had been hit hard by the 2010 earthquake, tsunami and nuclear disaster. "I had a sense of purpose almost, trying to help the area and put it on the map." This, he believes, he did and, initial goal achieved, he looked further afield to cover the whole of Japan and use different approaches, including documentary-style videos and people-focused videos that included work with actor Ken Watanabe and rock star Hyde.
Success has enabled Broad to employ cameramen and producers to assist his projects, but he still does around 60% of the work himself. "I still try to have that personal touch as a YouTuber, trying to do it myself," he said. "The essence of YouTube is having that one-on-one between the viewer and yourself." In terms of editing, he says he "stole" techniques he'd seen on British TV and while he has two editors to help him, he likes to do a lot himself because "I'm a control freak and when you've done it for years, you want to do it your way."
While Broad also tackles serious topics, he does not consider himself to be a journalist. "I don't have the integrity," he said. "But I think people that tell lies always get called out. I think if I made videos that gave a false impression of Japan consistently, then I'd get attacked for it."
He says that some people still underestimate the power of YouTube. "People in traditional journalism don't understand the influence that YouTubers have," he said. "They have a lot of power in the way they shape opinions, so I am careful in what I say and what I do in my videos. If I give a perspective on Japan, often I'll say this is my opinion on Japan." To his credit, he has refused to film or put out videos that conflict with his sense of what is right or what should be shown.
Part of the appeal of the Abroad in Japan videos are the collaborative ventures with others, notably businessman Ryotaro and eccentric beauty salon owner Natsuki in Sendai, and Trash Taste YouTubers Joey "The Anime Man" and Connor "CDawgVA." But he's cautious about who he collaborates with. "If you're going to collab with someone, make sure they're a friend, someone you've known for a long time and get on with. There needs to be that rapport and it shows on video if you're not actually friends with someone. The reason Natsuki's popular is because people in Japan are very reserved, whereas Natsuki is very much the opposite of that. He says what he thinks and performs like a madman."
Recently, Broad has been collaborating with another of Japan's successful foreign YouTubers Sharla (Sharmeleon), who "outed" Broad as her boyfriend via a YouTube video. Surprisingly, the trolls of YouTube's comments section remained quiet. "It couldn't have gone better really," he said. "I don't think I saw a single comment saying anything bad, which took me by surprise. Doing YouTube, you have to be very transparent, you have to be very open about pretty much every aspect of your life, so I thought by hiding such a big part of my life it would have some blowback. But I saw nothing like that and that gave me a lot of faith in humanity."
As for the future, does he see himself making YouTube videos on Japan in 10 or 20 years' time? "I don't know really. It's a tough thing. I feel a bit scared to move on in some respects. When you have a degree of success, it's hard to walk away from that and do the next thing, and I don't really know what that is. I'd like to do more videos around the world, but whatever happens I'll still keep Abroad in Japan and will still be producing regular content there."
---
Fred Varcoe is a British freelance journalist. He was formerly sports editor of The Japan Times and Metropolis magazine, and has written on sports, music, cars and other topics for The Daily Telegraph, the Daily Mail, Billboard, Automobile Year, UPI, Reuters, the Japan Football Association, the International Volleyball Association and various websites.