Issue:
November 2022
Photo Exhibition by Krutik Thakur
Nov. 5 - Dec. 2, 2022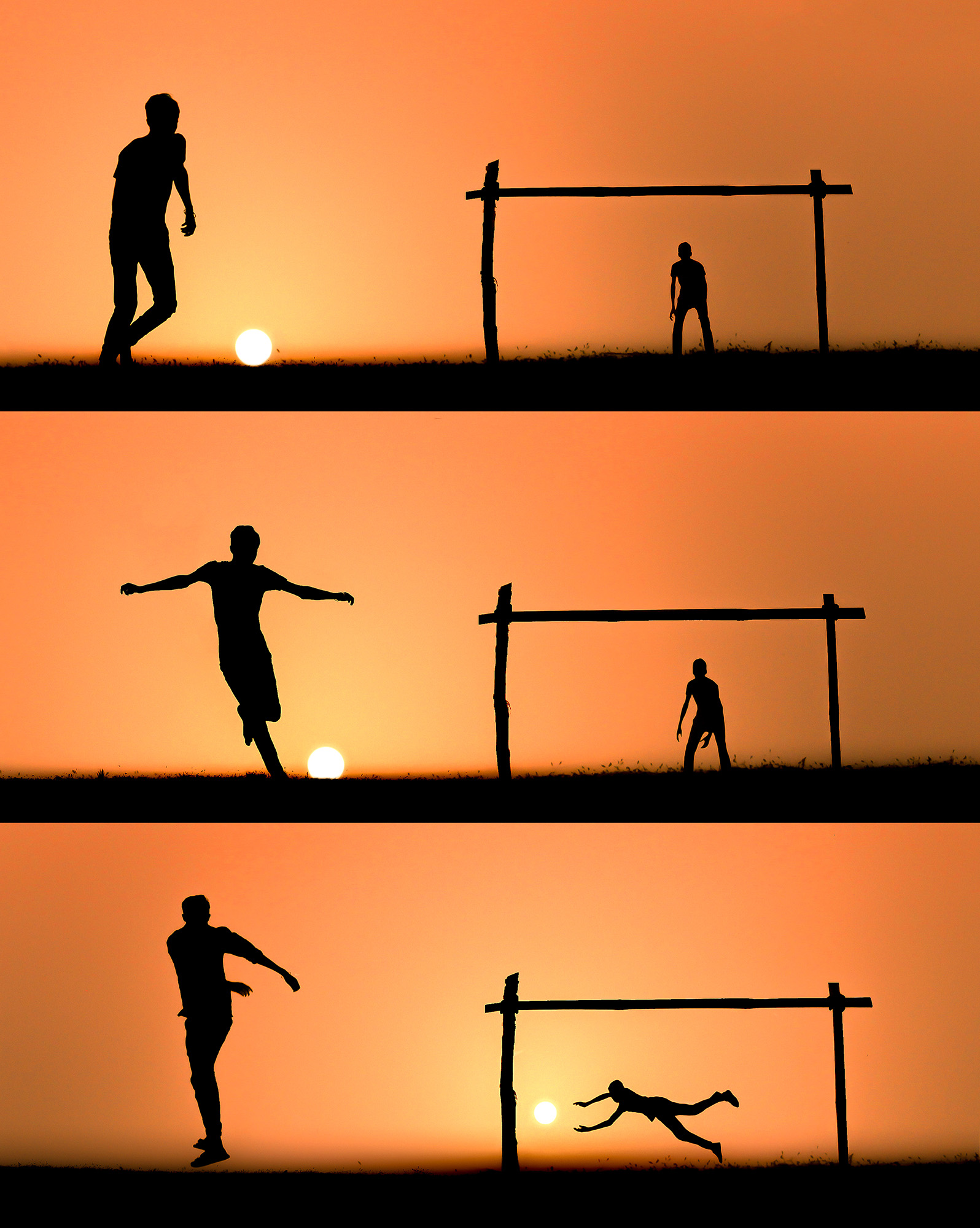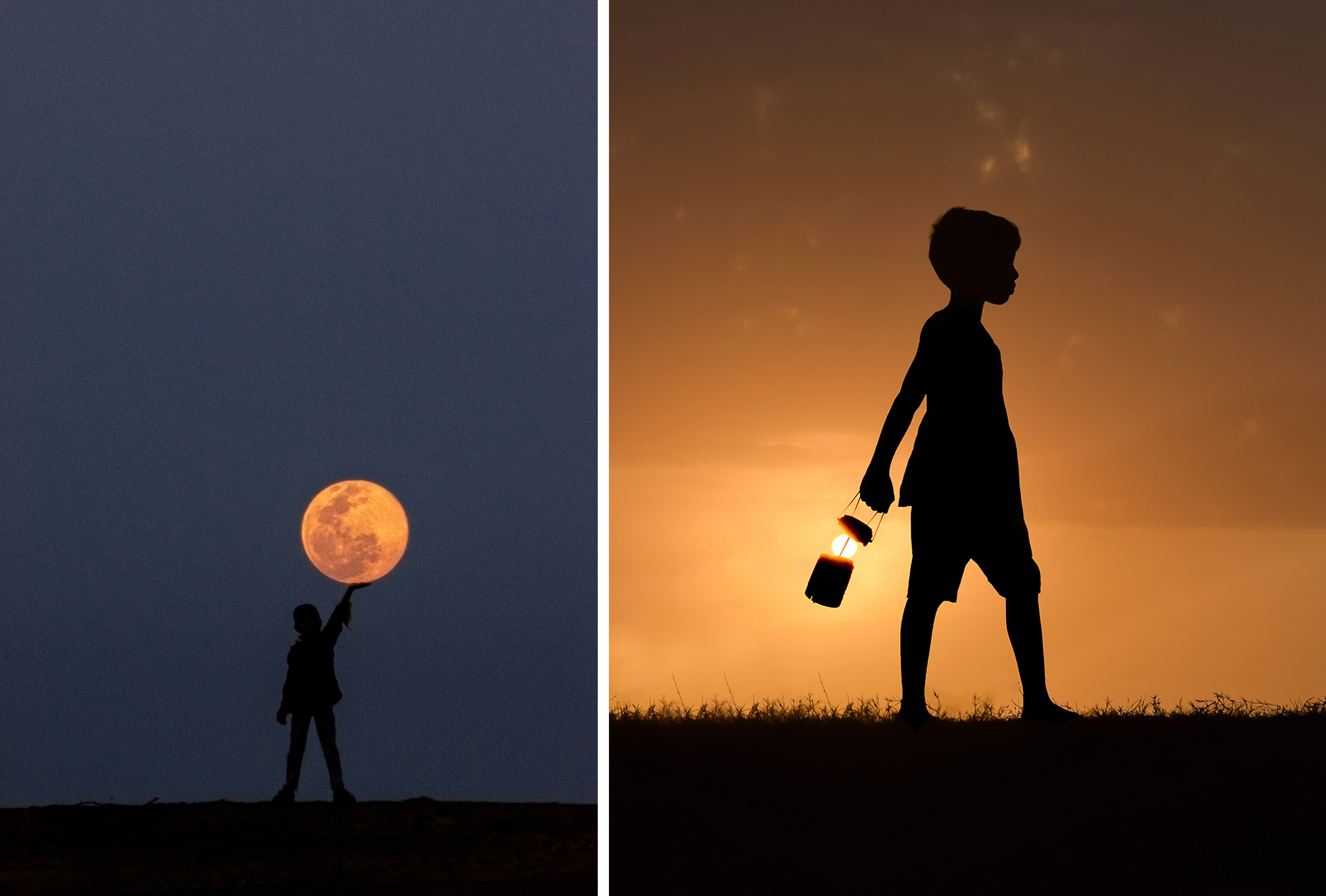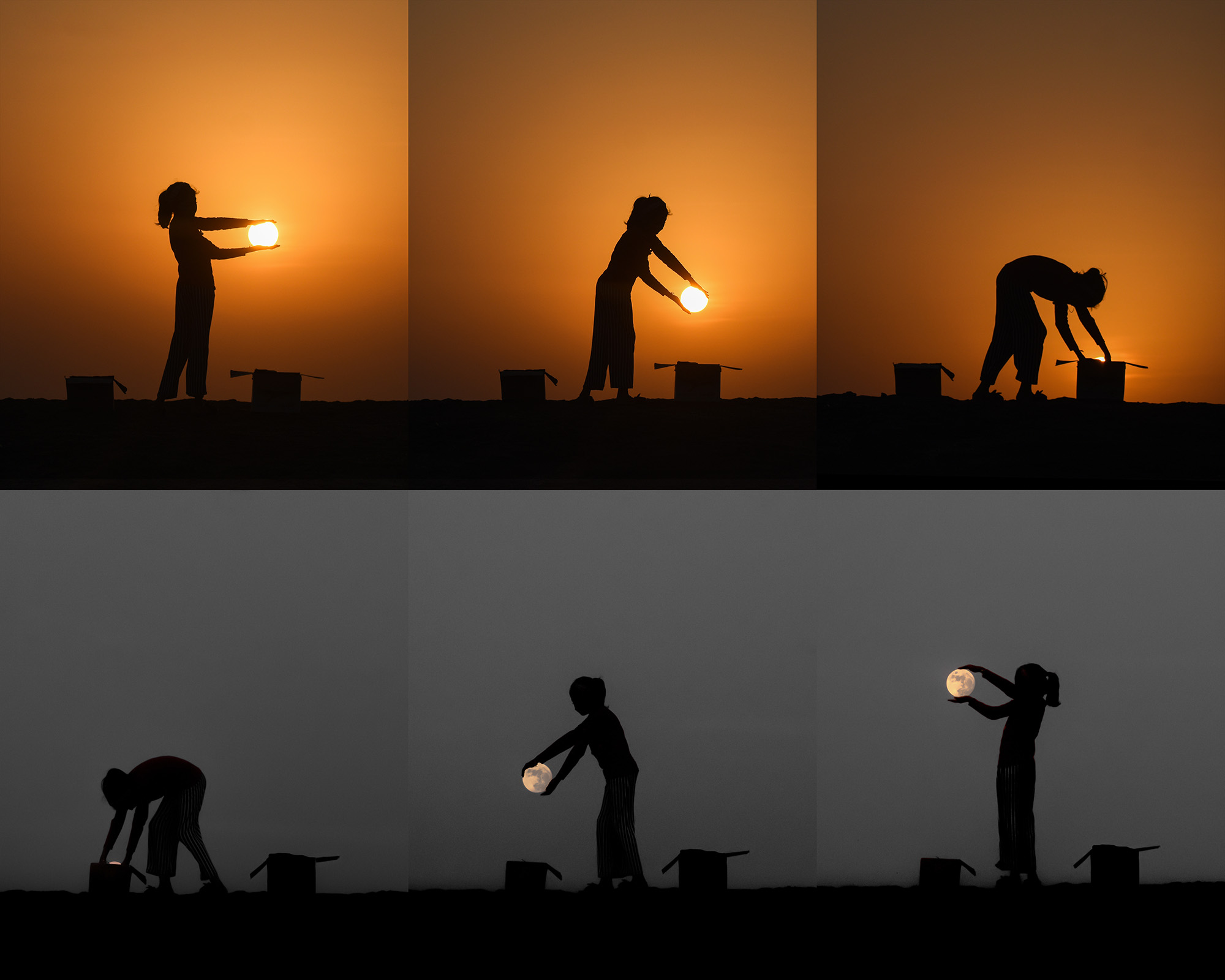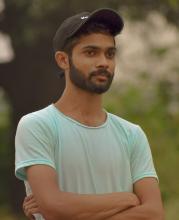 ---
Krutik Thakur is a 21-year-old photographer living in a small village on the west coast of India. He selected the motifs of the sun and moon as his main subjects and takes unique images utilizing his imagination and creativity. His first camera was a mobile phone, but by September 2020, he had saved enough money to buy his first real camera. Growing up in era of social media, Krutik is a self-taught photographer who expertly uses his camera as a platform for showcasing his work. When he started taking his Light Meets Shadow series, India was in the middle of a pandemic lockdown and it was not possible to travel. After a few successful shoots at his local beach, he soon realized that there was no better place to take all the photos for this series. When the conditions were right, he could be there in minutes, with family and friends close at hand to be his models. In the short time Krutik has been taking pictures, he has amassed more than 50,000 followers on his Instagram account. In addition, his photos have been featured on TV programs including Sukkiri (Japan), Fruhstucks (Germany), Mobile Reporter (Russia), and Ert News (Greece) along with newspapers and magazines in the UK, Italy, China, and India. In the world of photography, where new approaches are pursued through trial and error, Krutik Thakur is part if a new generation of creators who are expanding the possibilities of this medium. We hope you enjoy this up-and-coming photographer's exhibition.
---
Bruce Osborn and Peter Lyon, exhibition committee co-chairs