Issue:
November 2022
President Yoon Suk-yeol's conservative government threatens press freedom in South Korea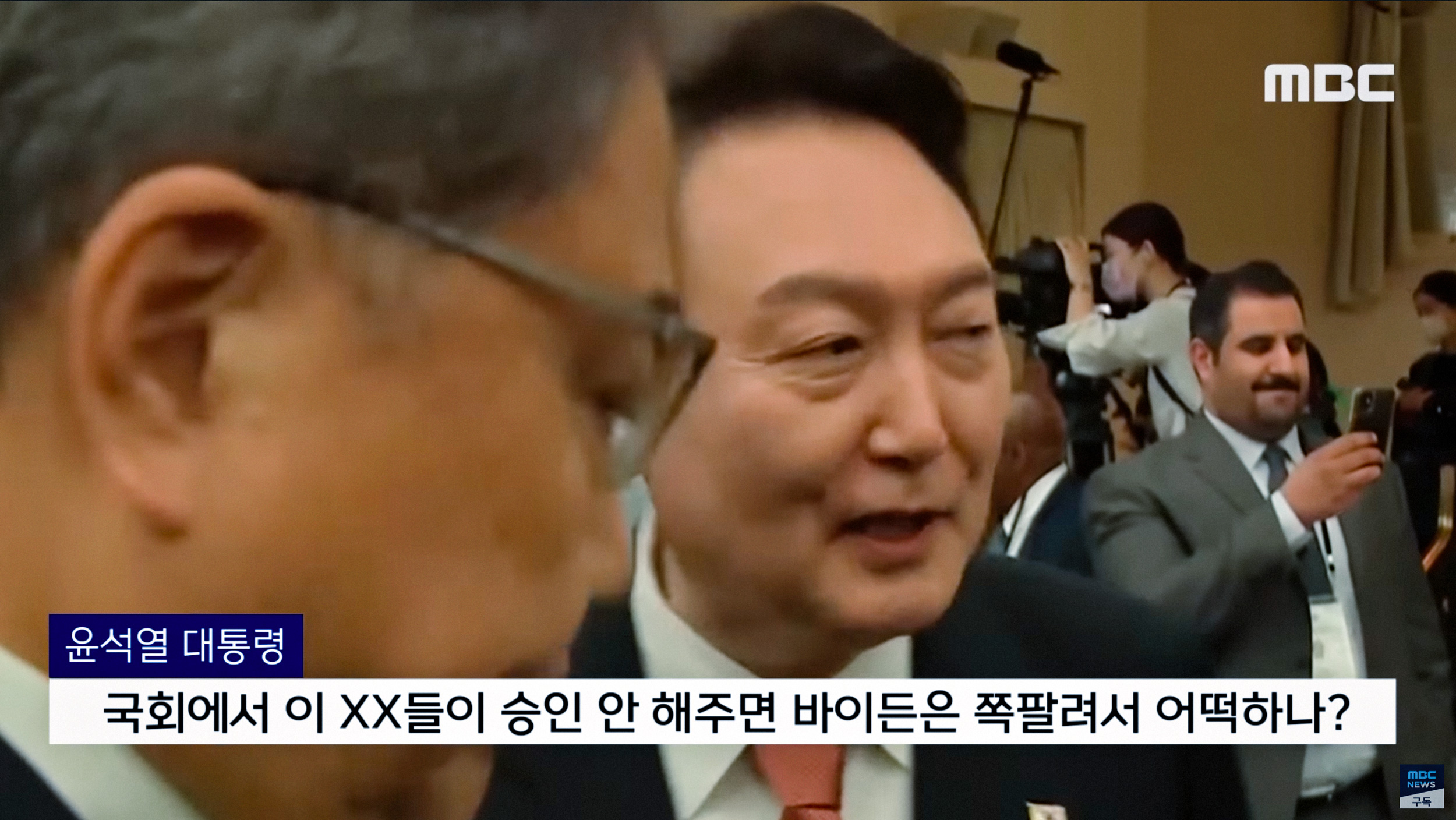 South Korean president Yoon Suk-yeol seems to cherish freedom. In his inaugural speech in May, he mentioned the word "freedom" 35 times. In his Liberation Day speech on August 15, 33 times. And at the 77th United Nations General Assembly, he repeated the word 21 times.
Under Yoon's government, however, there are worrying signs of a deteriorating media landscape, undermining the very value Yoon so passionately advocates.
A conservative former prosecutor with no political experience, Yoon Suk-yeol is not without controversy. He capitalised on anti-feminist rhetoric to win the presidency. He has vowed to abolish the gender equality ministry in a country he says has "no structural gender discrimination". He has already relocated the presidential office to the defence ministry compound, a costly move that few understand. He is sometimes likened to Donald Trump.
His first diplomatic trip abroad in September was widely anticipated, not least because of the gaffes he was expected to make.
He did not disappoint: his first duty, to attend Queen Elizabeth II's lying in state in London, did not materialise. His team blamed traffic, but in a recent parliamentary audit, the foreign minister did not deny it was because Yoon had to eat a meal. He made a more unfortunate stop in New York, at the Global Fund's Seventh Replenishment event, where world leaders pledged large sums of money to combat AIDS, tuberculosis, and malaria.
Leaving the event, Yoon was overheard asking his aides something that sounded like, "Won't Biden be humiliated if those bastards in parliament don't approve?" in an apparent reference to US President Joe Biden's multi-billion dollar pledge to the fund failing to pass Congress easily.
A subtitled clip of the "hot mic" remarks went viral on local broadcaster MBC's YouTube channel. Other versions appeared, including audio analyses and deleted background noise. What could have been brushed aside as a misunderstanding or mistake, followed by an apology, quickly escalated into a media standoff.
Scapegoating the media
Yoon's office and the ruling People Power Party (PPP) went on the offensive in response to the viral remarks, blaming MBC, one of the country's largest terrestrial broadcasters, for false reporting. His spokesperson claimed the slur was directed at the Koreanopposition party, and that he used a word similar to "Biden" – an explanation that would have rendered the sentence grammatically incorrect.
A survey found that over 60% of the public believed he said "Biden", but Yoon unapologetically accused the media of misrepresenting his remarks, claiming that "reports that are different from the facts puts the people at great risk" and "damaged" South Korea's alliance with the US.
Soon after, the presidential office sent a clumsily written official letter to MBC President Park Sung-je seeking clarification on the process by which the subtitles were written. MBC responded immediately.
"It is very regrettable and worrisome that the presidential office, the highest authority, sent an official letter to the president of a public broadcaster to explain the report, which could be seen as a pressure on freedom of speech," a statement read.
MBC also noted that the majority of local media outlets carried the same subtitles, raising the question of whether the letter was intended to scapegoat the media.
The PPP also went on the offensive, accusing MBC of "biased manipulated broadcasting" and endangering the "national interest". A police complaint was filed accusing MBC members, including Park Sung-je, of defamation by disseminating false information. Another similar complaint was filed by PPP lawmakers with the prosecution. They said they would file separate complaints with the Press Arbitration Commission and broadcasting regulator. PPP lawmakers also protested in front of MBC's headquarters, calling for the public broadcaster to be privatised.
MBC hit back, again, saying that it will "not give in to unfair oppression and will protect MBC reporters who reported the truth". The National Union of Media Workers demanded an apology from the president. According to the Journalist Association of Korea, the government and ruling party were spreading "conspiracy theories", including allegations of collusion between MBC and the opposition party. The press associations of five major broadcasters released a joint statement saying the presidential office and ruling party "threatened freedom of the press in South Korea".
Video reporters from Yoon's press pool also stood firm, claiming no distortion and expressing concerns about press freedom. Finally, the International Federation of Journalists issued a statement "condemning MBC and other Korean media censuring in a clear violation of press freedom".
Attacks on press
One could be forgiven for thinking that the Yoon administration and ruling party were pointing fingers due to their lack of experience in politics and public relations. The attacks, however, seem to be part of a wider trend.
In yet another blow to South Korea's press freedom, the PPP, which controls the Seoul Metropolitan Council, recently proposed legislation that would completely cut city funding for Seoul-based TBS, effectively starving the media. The bill was co-sponsored by all 76 PPP council members (out of 112 seats).
The official line is that TBS, which stands for Traffic Broadcasting System, has completed its mission of providing traffic information and should operate independently. TBS began as a Seoul City affiliate in 1990 before becoming a separate foundation in 2020 while still receiving 70 percent of its budget from Seoul City.
In reality, the PPP openly dislikes Kim Ou-joon, the TBS's star presenter. He is well-known for his criticism of the PPP, which has repeatedly expressed its dislike for Kim and his popular morning show, Kim Ou-joon's News Factory, and wants him gone.
Kim is also not without controversy. His show has been penalised several times for violating objectivity. For years, there has been talk about reducing financial support because of widespread accusations that Kim is too biased.
Rather than addressing their concerns with TBS about Kim, Yoon's PPP proposes to shut down the broadcaster's entire operation, which includes two radio stations and a television channel, in July 2023.
Demonstrating its contempt for free speech, the government recently issued a "grave warning" to the organisers of a cartoon competition which awarded a top prize to a high school student's satirical depiction of Yoon as a runaway train being conducted by his wife. The culture ministry stated that because it was a publicly funded event, it should not contain politics, even though winning works had contained political critiques every year before Yoon became president.
When confronted with multiple cartoonist organisations' accusations of attacks on freedom of expression, the PPP singled out the high school student's piece as plagiarising the artwork of a British cartoonist from 2019. The ministry also appeared to change its tune, implying that the piece was not original, and that the issue had nothing to do with freedom of expression.
In an embarrassing turn of events, the British cartoonist whose work was said to have been the victim of plagiarism came forward, claiming the piece did not plagiarize his own, and that the student's work should instead be commended. In a separate incident, an artist is now under investigation for posting an unrelated satirical poster of the president near the presidential office.
A fragile freedom
According to Reporters Without Borders' annual index, South Korea has one of the most open media environments in Asia. The media environment under Yoon, on the other hand, appears to be deteriorating.
The mood among foreign correspondents is anything but upbeat. It is no secret that major international news organisations have had difficulty gaining access to, or even registering with, the presidential office's press team. At a press conference to mark his 100th day in office, a correspondent asked the president to commit to giving foreign media greater access to his government.
Recent attacks on press and speech freedom by the presidential office and the ruling party run counter to the president's apparent love of freedom and his desire for South Korea to become a "global pivotal state". They are also a chilling reminder that liberties gained after decades of dictatorship are still fragile and should not be taken for granted. For many, the days of media censorship are still not far away.
Politicians cross a dangerous line when they begin attacking the media, journalists, and their critics simply because they disagree with the content they produce. Their rhetoric evokes memories of bygone eras, leaving one to wonder: who will be next?
---
Raphael Rashid is a freelance journalist based in Seoul.