Issue:
Obituary | November 2022
A treasured trailblazer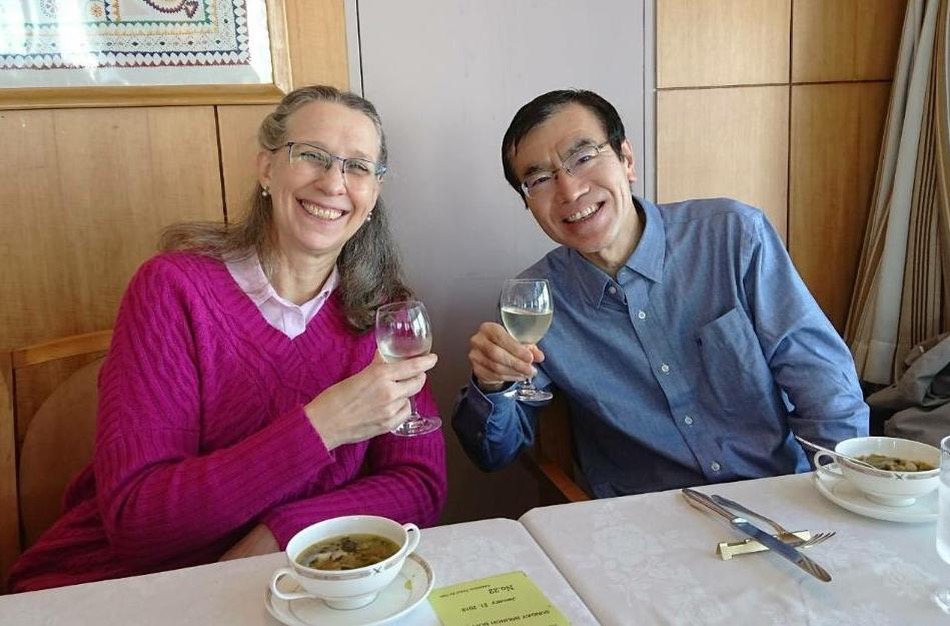 During this year's multi-stage board election, the Associate member-elected kanji was the lawyer Toshiro Ueyanagi, voted in to replace Vicki Beyer and due to join Monzurul Huq, who was entering his second year in office.
Ueyanagi never got to serve on the board, as he passed away at the age of 65 on September 19, of cancer. No one, least of all me, had expected his passing or known about his illness. This note is an attempt to convey some idea of who Ueyanagi was and who the Club has lost.
Toshiro Ueyanagi was one of the finest lawyers of his generation, especially in the field of human and labour rights. He completed his undergraduate legal studies at the University of Tokyo before passing Japan's difficult bar exam and later earned an LL.M. at the University of Washington's renowned Asian Law Program.
A lawyer for nearly 40 years, Ueyanagi represented the families of some of the first victims of karoshi, which he and his law partners pioneered as a legal cause. He took on Mitsubishi Trading Co. over their involvement in deforestation in Indonesia, and filed a case against another major corporation for shareholder fraud. If you heard about stock market churning prosecutions in Japan in the 1990s, it's probably thanks to Ueyanagi.
In the awful wake of US bombing campaigns and the murderous Khmer Rouge regime, he put long years into training young Cambodian lawyers and bringing Cambodia forward as a nation of laws. He served on the FINA (International Swimming Association) doping panel, and on many similar bodies, and for some years was on the faculty at Waseda University School of Law. More prosaically, Ueyanagi saw many ordinary clients through their legal problems, year after year, with a dedication that went well beyond professional service.
I came to know Ueyanagi as one of his many fortunate clients, but his trailblazing achievements were all news to me until I read about them in an email kindly shared with me by the club's departing kanji, Vicki Beyer, one of Ueyanagi's classmates at the University of Washington in 1989-90, as drafted by another classmate, Mark Levin, for a farewell salute on LinkedIn. As Levin wrote, 'His energy for work to make a better civil society around the world seemed boundless.' Certainly, the club would have been fortunate to have Toshiro Ueyanagi as a kanji.
As a more or less civil member of society and as, I'm sure, one of his most exhausting clients, I had extensive dealings with Toshiro Ueyanagi from the autumn of 2019 right up to late June 2022, long after I had left Japan and resettled in the west of Ireland. I knew Toshiro, as I came to call him, during a difficult time, meeting at his office in Kanda Jimbocho and at the Tokyo Bar Association building in Kasumigaseki, where Toshiro guided me through what often felt like an interminable mediation process.
I have no idea when Toshiro's illness developed, as his family held this information close. I was dumbfounded and deeply grieved to learn that the man who had given so much of himself, and his delicious humour and learning, to my cause, had been struck down. Throughout his handling of my case, with its hundreds of emails - many sent over the weekend or in the small hours - frequent mediation sessions and dozens of meetings face-to-face and then online as Japan entered the pandemic, he never dropped the least hint of his illness.
My best guess is that, having learned of his condition, Toshiro decided to keep working for as long as he could, for his own reasons. If this was so, I was indeed a fortunate beneficiary of his decision. But I can't know why Toshiro kept going or what held him up, and his passing still leaves me with a profound sense of my own chronic lack of awareness. The best I can finish with is to repeat the conclusion Toshiro's friend and colleague Mark Levin gave in his online tribute: treasure your loved ones.
---
Peter O'Connor was a club member from 2013-21, serving on the membership and publication committees and on the 2019 and 2020 boards of directors of the club and editing the Number 1 Shimbun from 2020-21 before leaving Japan for the west of Ireland. He is currently working for the National Library of Singapore. His monograph, The English-language press networks of East Asia, 1918-1945, is available on Amazon US for $120.46.