Issue:
October 2021
Greimel and Sposato's book expertly guides us through the 'Kafka-esque' case of Carlos Ghosn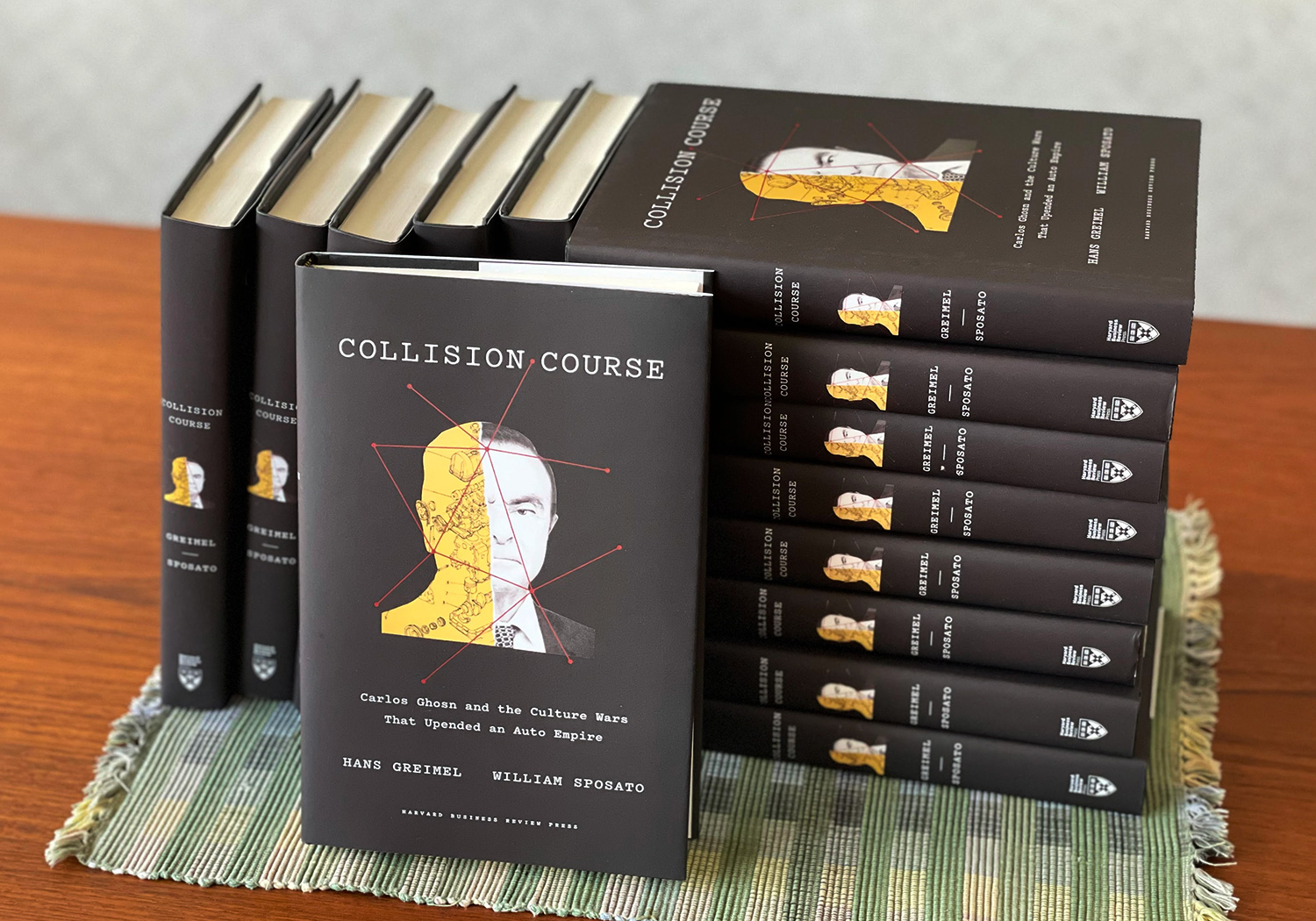 Next month, November 19 to be exact, marks the third anniversary of Carlos Ghosn's arrest and incarceration. Three days later, he would be removed from management at Nissan as the automaker's share price already had begun to collapse and the deterioration of its business would follow in short order.
Ghosn fled Japan's "hostage justice" system in a daring year-end escape in 2019 and began his life as a fugitive in his childhood home of Lebanon, which has no extradition arrangement with Japan.
Hans Greimel, Asia editor for Automotive News, traveled to Beirut to attend Ghosn's press conference nine days later in January where, for the first time, we heard Ghosn's side of the story of what some have characterized as a "boardroom coup," which is actually a misnomer since only two of nine members on Nissan's board at the time plus the statutory auditor had any advanced knowledge of the plan. They helped engineer it.
We are still piecing together what happened at Nissan and why. But with Greimel's and William Sposato's new book, "Collision Course: Carlos Ghosn and the Culture Wars That Upended an Auto Empire," we are developing a clearer picture.
The authors - Greimel has covered the Japanese auto industry for nearly 15 years; Sposato, who's been based in Japan for more than two decades, holding senior positions at Reuters and The Wall Street Journal - held a Book Break at the club on September 14 where they offered valuable insights into, to quote from the book's preface, the "broader cultural, political and historical perspective" of Ghosn's ouster.
"Collision Course" is one of three books on the Ghosn saga. The other two are Ghosn's own book, "Broken Alliances; Inside the Rise and Fall of a Global Automotive Empire," which he coauthored with French journalist Philippe Ries, and "Le fugitif: Les secrets de Carlos Ghosn" (The Fugitive: The Secrets of Carlos Ghosn) written by French journalists Regis Arnaud and Yann Rousseau.
The Ghosn-Ries book was published in French last November under the title "Le temps de la vérité." The English edition came out in September. The Greimel-Sposato book was released in June. "Le fugitif" was published in January 2020 and is available in French and Japanese, but not English.
If we look at the books as a trilogy, all three complement each other, with Arnaud and Rousseau focusing their Ghosn biography on the "French connection," for lack of a better expression, and particularly Renault, Nissan's largest shareholder. Ghosn and Ries tell Ghosn's story in Ghosn's own words, and Greimel and Sposato provide rich new detail about the "conspiracy" to remove Ghosn from management, based in part on key witness testimony in the Tokyo trial of Greg Kelly, a Ghosn ally on Nissan's board who has been accused of enabling Ghosn to enrich himself.
Greimel and Sposato attended a majority of the 60-plus court sessions.
"Was there a conspiracy against Ghosn?" Sposato asked at the Book Break. "In the trial, three guys admitted it: Hitoshi Kawaguchi, the government affairs person, Hari Nada, from legal, and Hidetoshi Imazu, the statutory auditor. 'Yes, we got together,' they said 'and investigated what we believe was wrongdoing and went to the prosecutors.'"
However, the authors found no clear evidence that the conspiracy involved the government and METI, the influential Ministry of Economy, Trade and Industry. "That is unproven at this point," said Sposato, while acknowledging that Ghosn takes a different view.
The focus of the book, according to Greimel, is to "explain how this dramatic downfall of one of the greatest automotive figures could have happened. Even today," he reflected, "it is dumbfounding. I am still shocked by Carlos Ghosn's arrest and how he could have fallen from such a stratospheric level to be thrown in jail."
Greimel likened the Ghosn takedown to a Kafka novel in obvious reference to Franz Kafka's dark novel, "The Trial", with Joseph K. being Ghosn and his accusers the Japanese state (the Tokyo prosecutors office) and a secret faction within Nissan.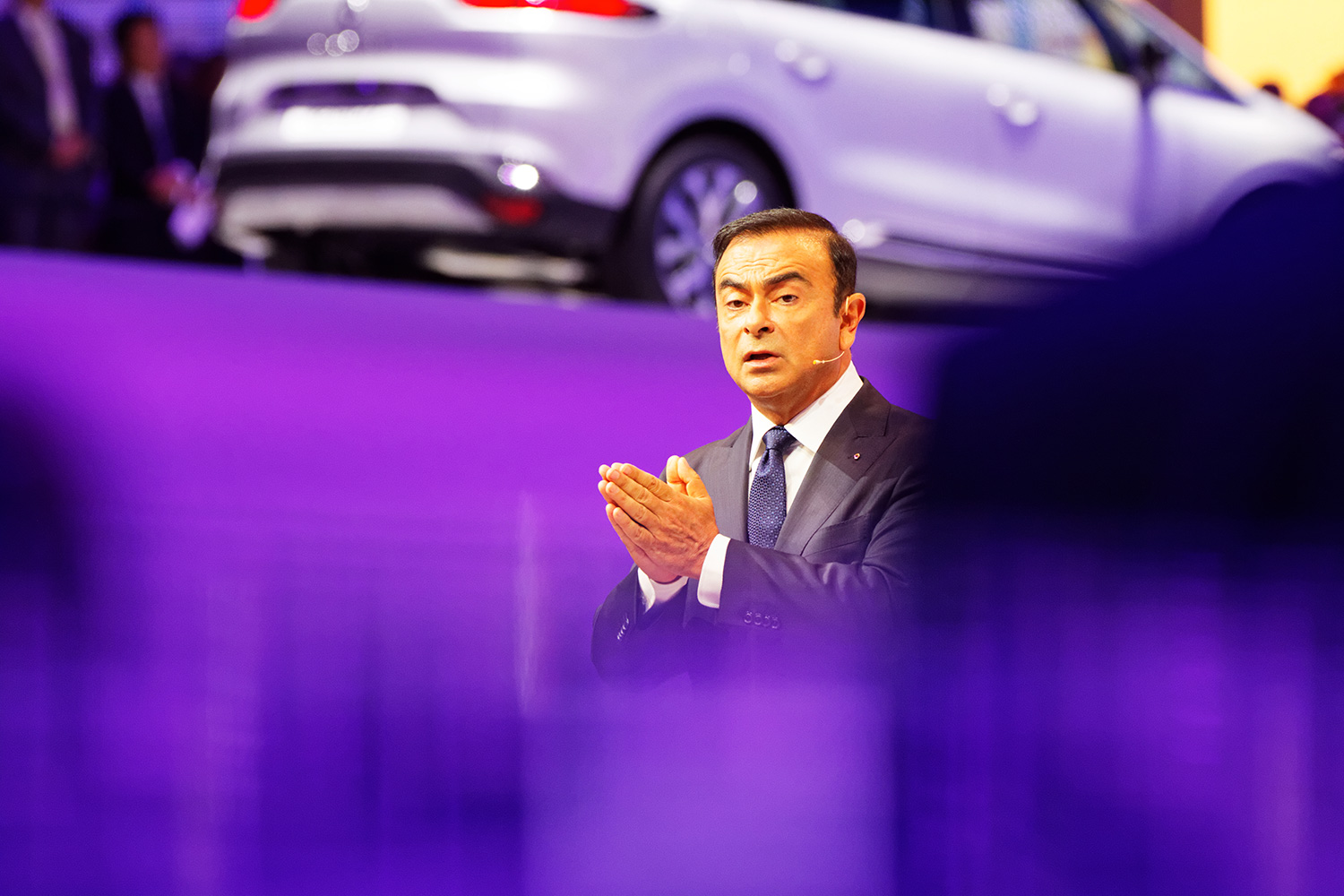 "We tried to unravel the mystery of the colliding forces that brought about Ghosn's downfall," he said, "along with the collision between the Japanese and French industrial differences, the engineering differences between Renault and Nissan (in the context of) the pressures that were building within the auto industry to force consolidation in a bid to get scale and efficiency.
"We talk about the differences in attitudes about compensation between the Western view about compensating at a high level and the Japanese view of more moderate pay for even the top executives.
"The trigger point is Ghosn's salary," said Greimel. "Ghosn sees pay as central to his operations and an extension of his self-worth."
The book discusses many other subjects including the Kelly trial, which Greimel sees as proxy trial for Ghosn, business fallout for all three Alliance partners (Renault, Nissan and Mitsubishi), differing legal systems in two excellent chapters ("Justice Japan Style" and "Jail Japan Style") and Ghosn's legacy, based in part on an interview just before publication which the authors recounted in the book's final chapter.
Sposato admitted to what is arguably the book's greatest flaw, and perhaps its greatest strength. "Some reviewers say the book seems right down the middle, that we didn't have an opinion on some of these issues. But actually, as journalists, that's where we want to be," he said.
With the Kelly trial in the news, their insights are worth noting.
"There is great pressure for the judges to rule against Kelly," said Greimel.
Sposato added: "The case is about whether Nissan improperly filed financial reports under the Financial Instruments and Exchange Act. Greg Kelly didn't make those filings. He didn't sign the documents in which those filings are made. How come he is the only person aside from Ghosn who's been accused of wrongdoing in this?
"What about all people who actually signed the filings and the people who created the numbers to put it all together? This makes it a tough case for the prosecution to put forward."
The book, all 368 pages including acknowledgments, notes and an excellent index, can be purchased at the reception desk of The Foreign Correspondents' Club of Japan for ¥2,800 including consumption tax or through Amazon.com. My Amazon copy cost $21.60 before tax.
---
Roger Schreffler is a veteran business journalist who previously served as Club president and chair of the FCCJ's Professional Activities Committee.