Issue:
November 2021
Tennis star Kimiko Date talks to the Number 1 Shimbun about dealing with the Japanese media, and has advice for Naomi Osaka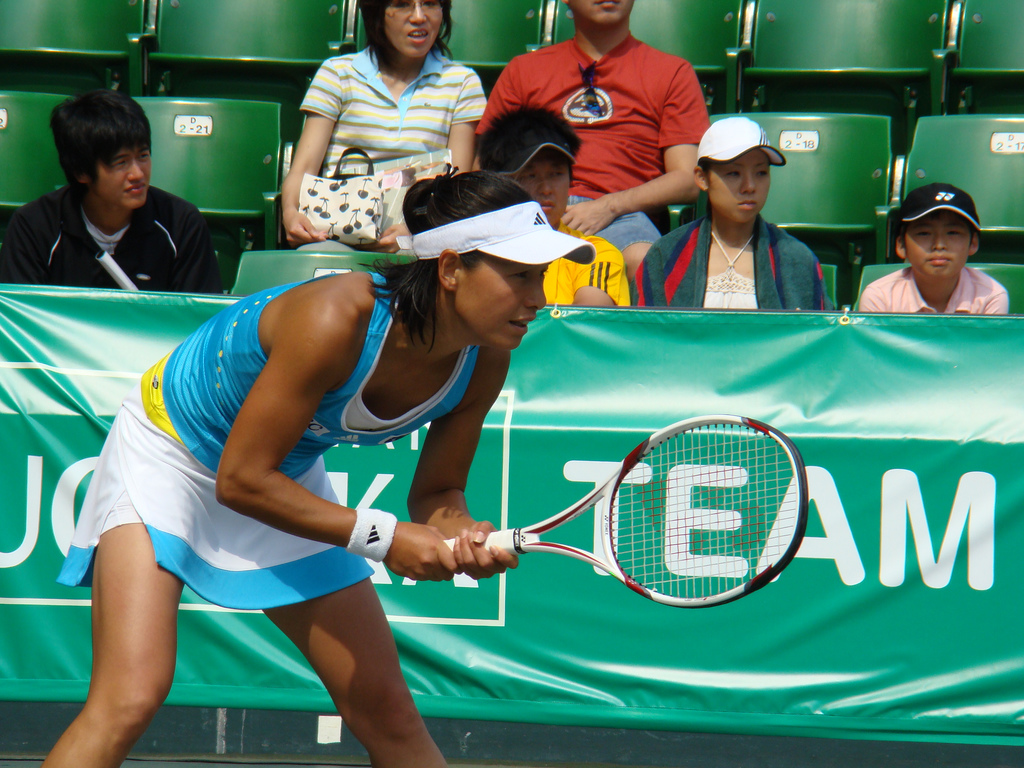 As the world watched Naomi Osaka go through various off-court struggles in 2021, one former player who could understand the pressures of life on the tennis tour is Kimiko Date, who, prior to Osaka, was Japan's most successful female player.
In an interview with the Number 1 Shimbun, Date sympathized with Osaka. She knows only too well what her compatriot is going through, having herself come under so much pressure during her playing days that she decided to end her career at the age of 25.
In the mid-90s, Japan produced a number of talented female tennis players; they weren't world beaters but were competitive. After a slow start to her career, Date surged up the Women's Tennis Association [WTA] rankings. The shy girl from Kyoto was suddenly Japan's No. 1 tennis player, and would reach three Grand Slam semifinals and rise to become the world No. 4.
"Osaka and I have one thing in common," says Date, who has met Osaka several times and even practiced with her. "We rose up the rankings very suddenly and we weren't really prepared for what it meant. Her personality is one that takes everything to heart in a serious way and I think this exacerbates the problems she's had."
Date says this seriousness also affects the way Osaka deals with the media: "I think she takes questions in a different way and is very serious in the way she handles questions."
The main reason behind Date's own struggles can be summed up in two words: Japanese media. "The more you won, the greater the pressure from the media," she says. "I just lost the will to play tennis."
Date admits that the person who rose to world No. 4 in 1995 was a child, while the player who made a comeback at the age of 37 was an adult. "I might have made a different decision if I had been a grown-up," she says of her first retirement. "If I could go back to when I was 25, I may have gone down a different path, but at that time I felt there was no alternative."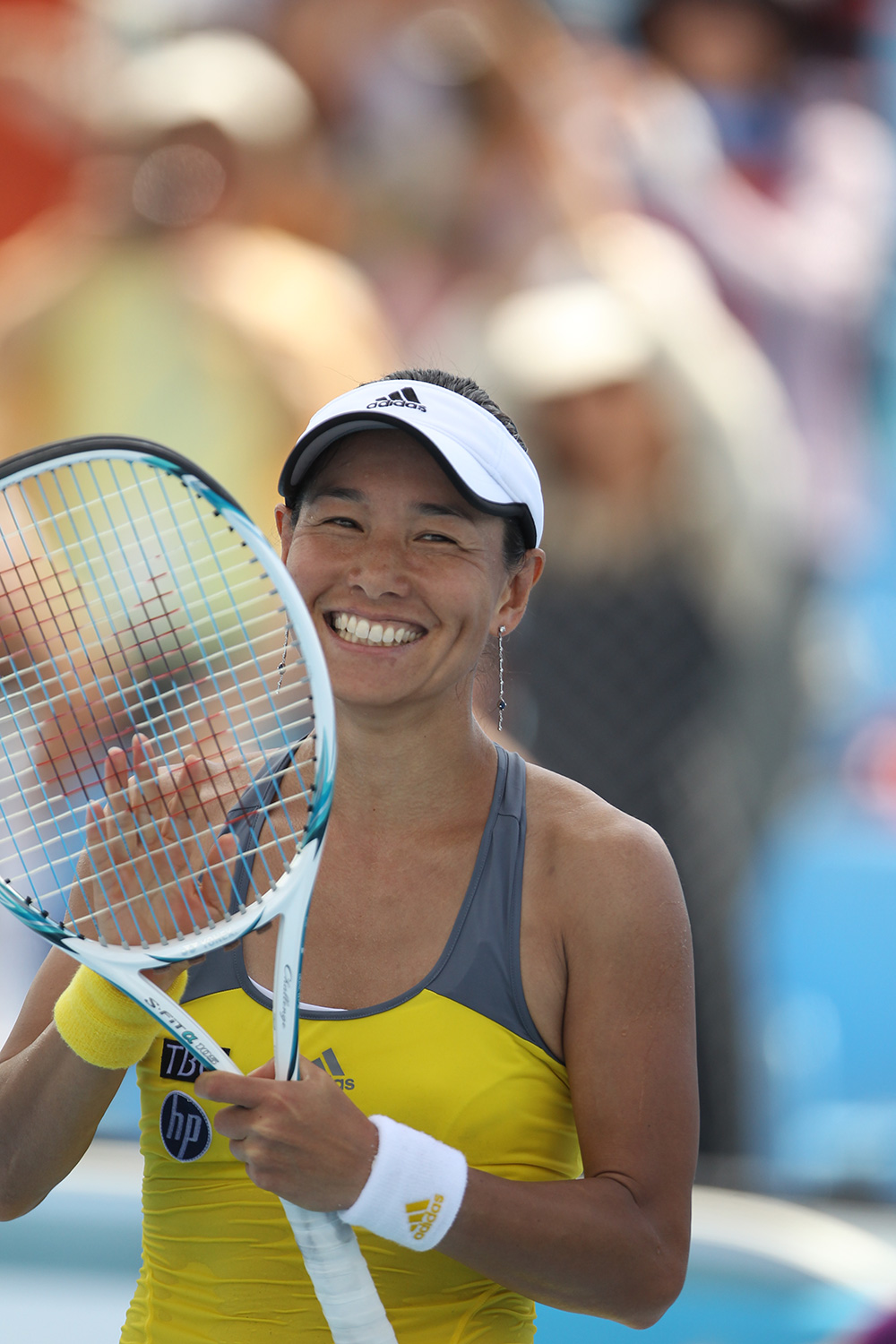 Date hated dealing with the Japanese media. She was the golden girl of Japanese sports and a rarity in Japan at the time: an international star. That made her a valid target in the eyes of the piranhas of the Japanese media, and nothing had prepared her for that.
"I had minimal understanding from the WTA, but they said as far as English was concerned, I was on my own when it came to press conferences. In other sports, especially team sports like soccer or baseball, players would get a translator, but that wasn't the case for an individual sport like tennis, so it made life really hard."
IMG, the agency that handles Osaka, did make an offer to represent her at the time she turned pro, but she declined and instead relied on her coach and one of her sponsors to set her schedule and advise her.
"My early pressure came from my coach," she says. "I was only 18 and just had to follow what the coach told me. He told me I had to be in the top 100 in a year or I'd have to quit tennis. But on top of that, when I was on tour, I had to do everything by myself. My English was very poor and it made life very hard.
"The real pressure from the media started when I got into the top 30. If I won, the media were happy; if I lost, they would switch 180 degrees and turn on me. I was still very young at this stage but, even then, I thought I couldn't trust them, and I had no idea how to deal with them." The media attention became even more intense as she broke into the top 10 and then the top five.
"After that, it wasn't just the sports media. The gossipy publications and paparazzi would stand outside my home and I had no privacy, no private life. Interviewers would ask shallow, stupid questions. They weren't interested in tennis or how you did on court; they just wanted personal stories. It was very stressful. Thankfully, the Japanese media are a bit more professional nowadays.
"I wanted to become a better tennis player, but I was confused. I no longer knew if I was enjoying tennis, so I started thinking about quitting. At that time, I don't think the WTA were very supportive or sympathetic, especially to Asian players."
Date says she was able to focus on her tennis early on in her career, but as she became more famous and came under greater media scrutiny, the game stopped being enjoyable.
"In my second career, I didn't win as much as before, but I felt happy and I felt free and I felt I could enjoy being a tennis player again. In my first career, everyone, especially the media, had great expectations of me. When I came out of retirement, I was more mature and more capable of dealing with the media. If someone told me something negative, I was able to respond without any problem.
"You can deal with the media in many ways; you can say everything to them, or a little bit or nothing. I get the impression Osaka actually takes her media obligations too seriously. Maybe she thinks she has to answer all their questions and so feels pressure that way.
"I really understand her feeling. When I was rising in the rankings, it was mainly just the Japanese media and there was no internet then, but everything Osaka does is reported worldwide, so the pressure she feels is so much greater." 
That said, Date believes it's up to Osaka to find a way to deal with the media and her mental health issues.
"I think all the top players are affected by stress that affects their mental health, but they have to find a way to deal with these problems. You can't refuse to attend press conferences just because you lose. You have to find a way to deal with the media."
---
Fred Varcoe is a British freelance journalist. He was formerly sports editor of The Japan Times and Metropolis magazine, and has written on sports, music, cars and other topics for The Daily Telegraph, the Daily Mail, Billboard, Automobile Year, Reuters, the Japan Football Association, the International Volleyball Association and various websites.