Issue:
November 2021
Kyoto Journal's 100th issue is testament to decades of putting writers first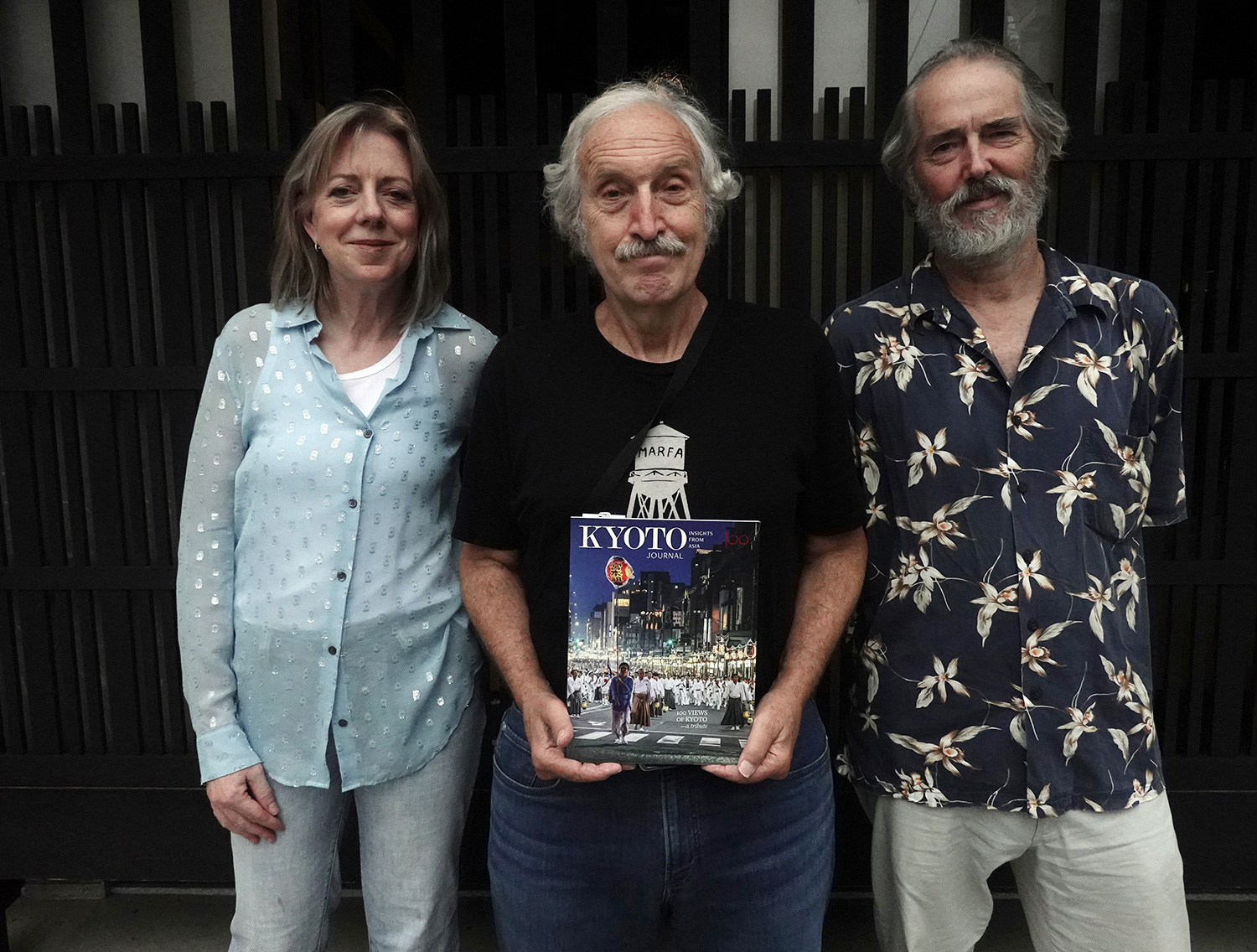 Japan has the world's largest population of centenarians, and one Kyoto-based media group has just joined this exclusive club.
Not 100 years just yet. But, rather, with the release of their 100th issue in September, Kyoto Journal, perhaps Kansai's last remaining independent English-language publication and (originally) a quarterly publication that may publish fewer issues depending on the year, has reached a centennial milestone its editors, readers, and supporters are celebrating.
The theme of the issue, 100 Views of Kyoto—A Tribute, is a collection of writing and photography about all aspects of Japan's ancient capital. Contributors include those, including this author, who have appeared in past issues as well as a lot of new faces. Most surprisingly, perhaps, is that the magazine came out in printed form. But if you're trying to get a copy, good luck, as it's sold out.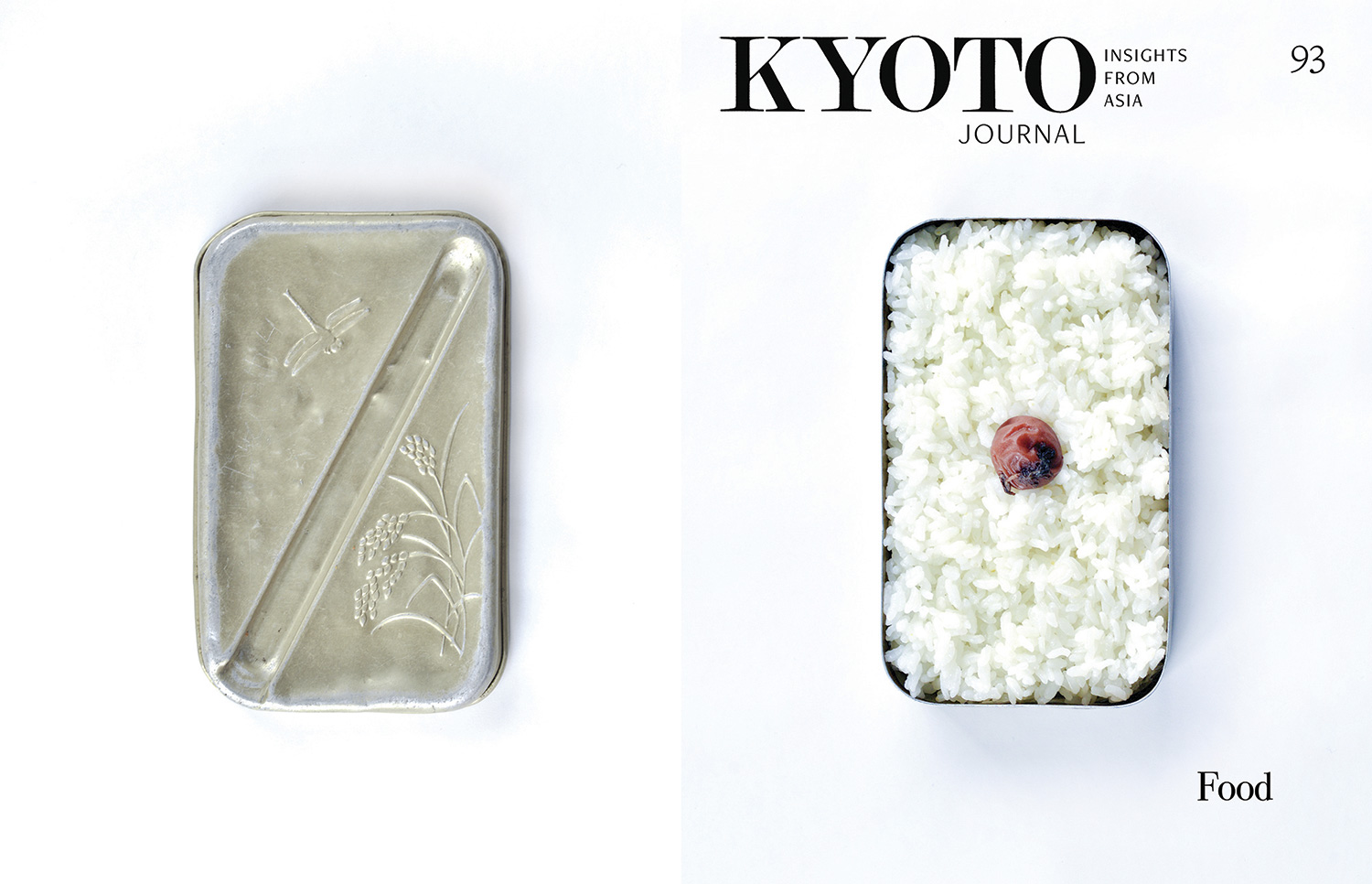 It's been a long journey for KJ founding editor John Einarsen and the all-volunteer writers, editors, artists, designers, and photographers who make up what is a remarkable team effort, and who have remained very loyal to KJ over the years. But Einarsen and managing editor Ken Rodgers say that when the magazine was started back in 1987, there were no long-term plans.
"We made the first issue and then we realized we had to make another issue to follow that," Einarsen says.
Rodgers adds that from the beginning, the idea was to be all-volunteer and nonprofit, a unique model at the time in Japan's English-publishing world. The decision, however, was popular with contributors because it meant more freedom to explore and go off in editorial directions that publications that were in existence to make a profit didn't have.
"The noncommercial model attracts a wide range of contributors and staff who always have something unique to offer the magazine. It's more like we created a vehicle. People get on board, and we change our destination according to where they want to go," Rodgers says.
Passengers over the years have included some internationally famous writers, such as Gary Snyder, Pico Iyer and Alex Kerr, all of whom have a connection with Kyoto, as well as many younger contributors and photographers. They willingly lend their talents to the magazine, associate editor Susan Pavloska says, because they admire the selfless dedication of Einarsen and Rodgers in particular. And while Kyoto is the location of the magazine, it is not limited to that city, instead offering a wide variety of perspectives on Japan and Asia.
"Kyoto Journal is not a business. It's not even a magazine. It's more like an art project. Every issue a is a joint effort, a project that is a labor of love," Pavloska says.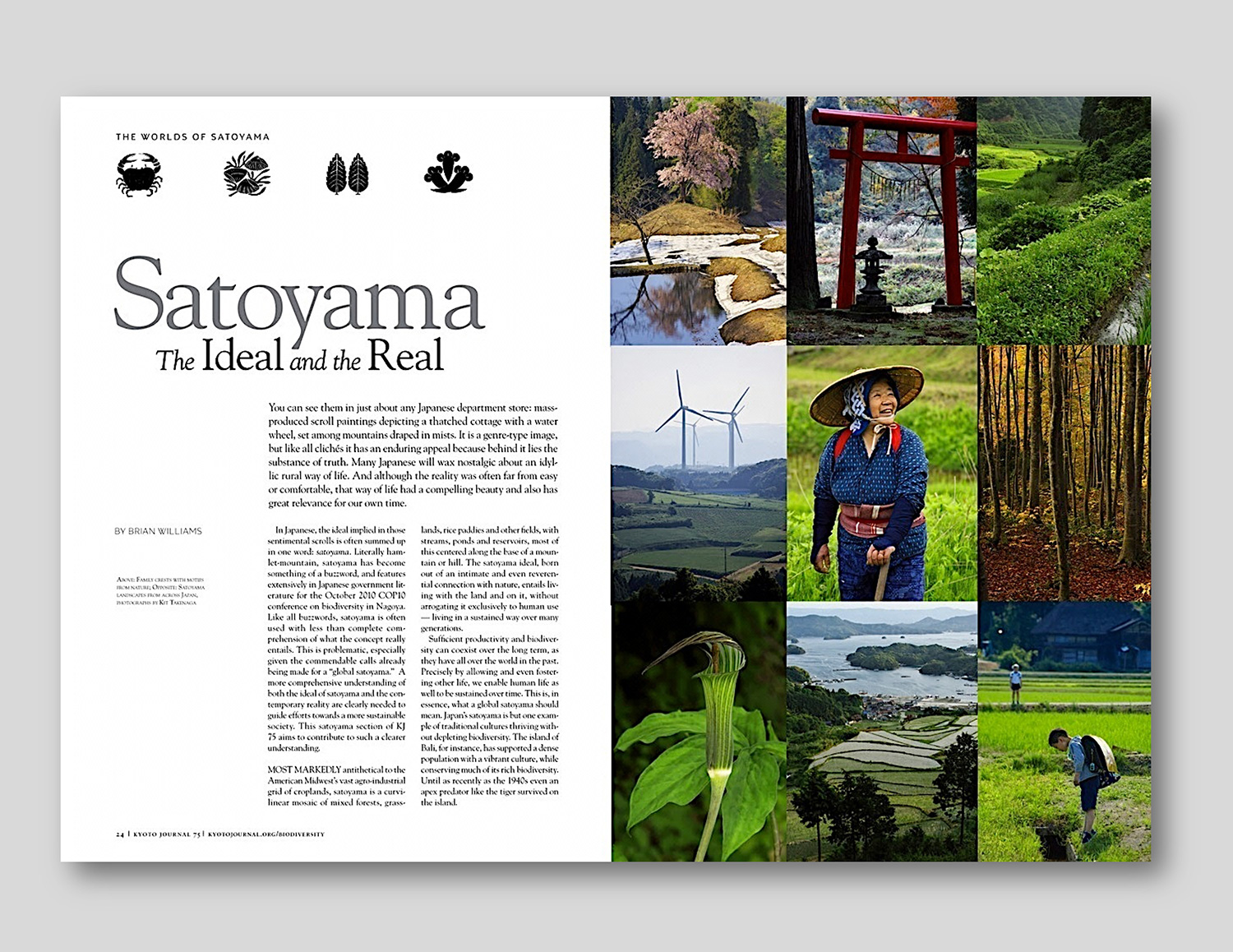 That attitude isn't in vogue now among most media owners in Japan or elsewhere. In an age when advertisers demand detailed data from publishers of who is reading what on their online sites, and how long they stay on the site, before even considering whether to advertise, KJ is a throwback to the old-fashioned form of journalism. One in which editors discuss issues among themselves and make their own decisions without having to worry about what the sales and marketing department thinks should appear, or what the website and social media managers say was trending the previous day.
While not averse to doing more online, Einarsen, Rodgers, and Pavloska all say that while it is easy enough to find writers who want their pieces in the magazine, it is tougher to find younger volunteers with the skills to help improve KJ's digital profile.
To raise money to print 1,500 copies of the 100th issue, KJ did solicit individual contributions. But they also got small ads from many local businesses who are old friends of KJ and have long supported it. Another Kyoto firm established more recently, The Kyoto Distillery, which makes the KI NO BI craft gin using local Kyoto ingredients, took out large ads.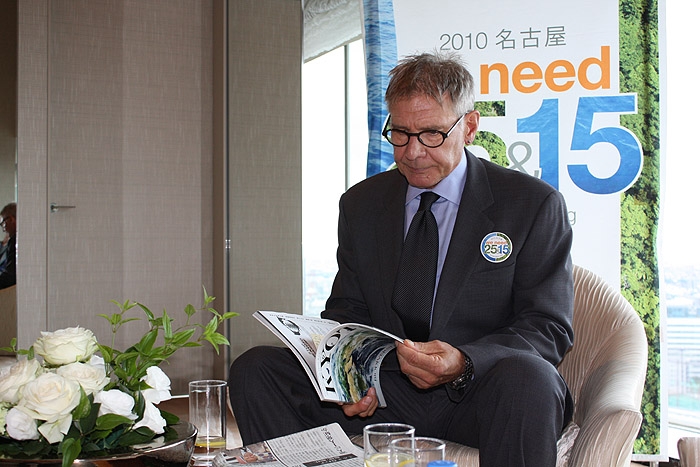 "We've always had a close relationship with KJ and, indeed, I was a reader before the distillery was founded in 2014. John and the team produced a 'KI NO BI Cocktails' book for us a couple of years ago and did an amazing job. We therefore wanted to celebrate their landmark edition with them," says David Croll, one of the distillery's founders.
Croll's advice for other potential small publishers seeking to attract advertisers for magazines, especially in printed form, is to make sure that the publisher's values and brand reputation are in synch with the advertisers, and to be less concerned about what media are being used.
"Niche publications are as much about relationships as they are about marketing statistics," he adds.
The money raised for the print edition allowed for only 144 pages, and not all of the submitted articles could be squeezed in. To get all 100 essays, readers will need to access the Kyoto Journal website [https://www.kyotojournal.org/]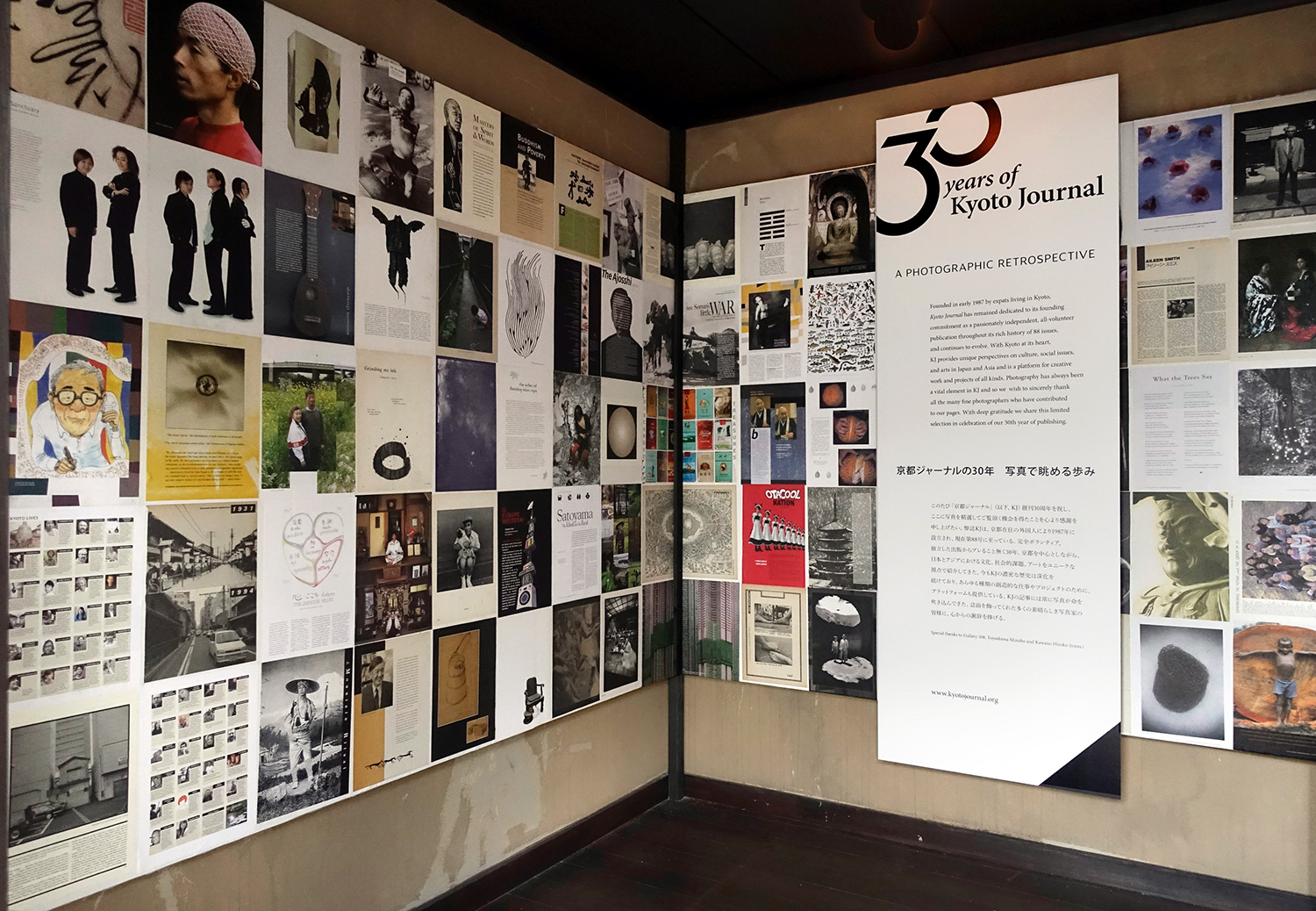 As the editors look ahead, already thinking about the 101st issue, a combination of advertising and volunteer donations appears to be the most likely way forward. A hybrid form of KJ, with a print edition coming out around once a year and the other issues available online, is the plan, Einarsen says.
Despite all of the changes in technology since launching KJ in 1987, Einarsen's advice to potential magazine publishers with dreams of fame and fortune is more basic and practical.
"To be successful today, you need a niche, and you have to have a lot of stamina," he says. It sounds simple, but as anyone – especially anyone who has ever edited a niche magazine like the Number 1 Shimbun will attest, it can be anything but.
---
Eric Johnston is the senior national correspondent for The Japan Times and a Kansai-based FCCJ member since 2000.
The views above reflect his own, not those of The Japan Times.