Issue:
November 2021
Journalists should always ask tough questions, but let's consign the media pile-on to history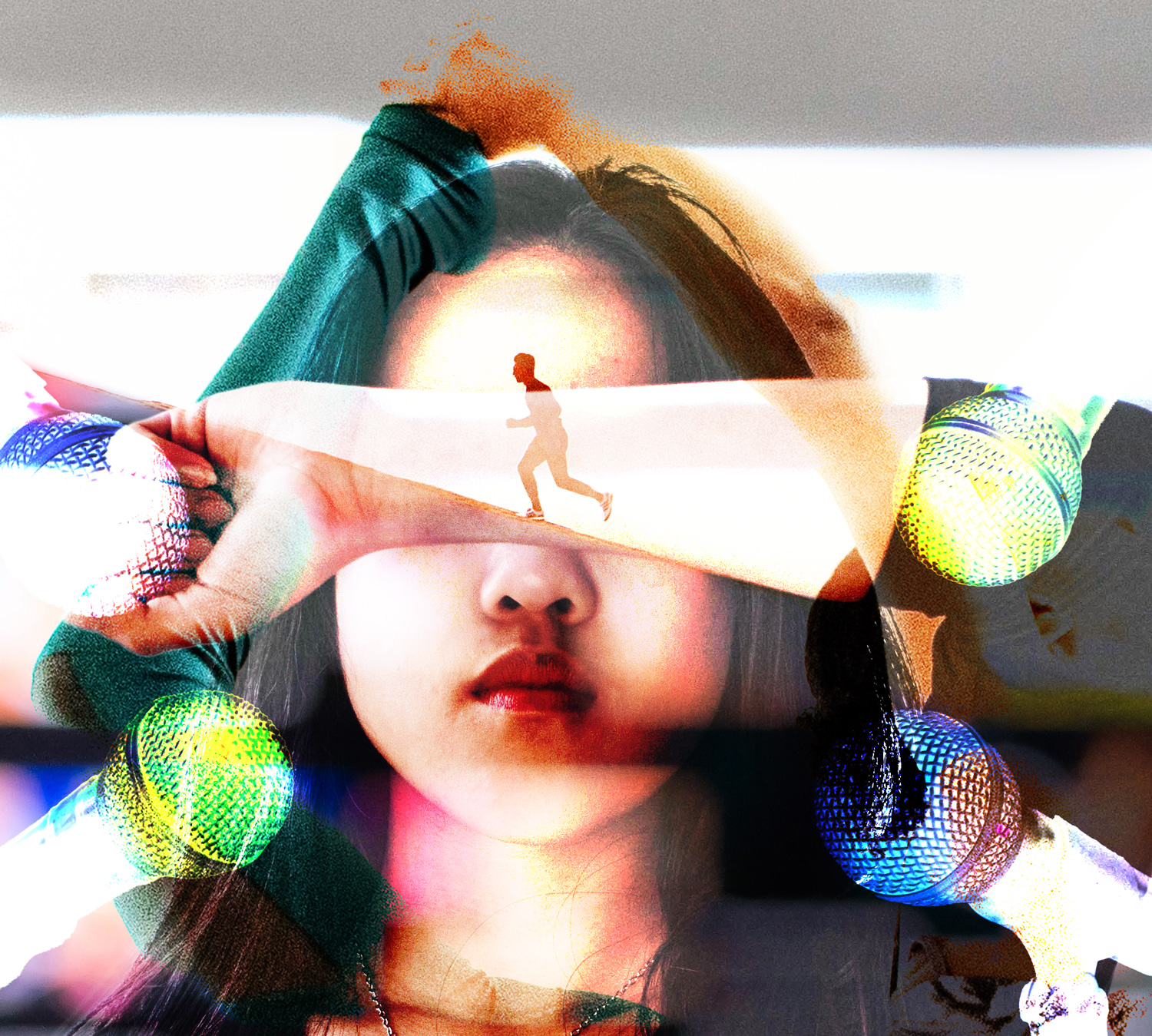 For sports media who have spent the last 18 months awash in a maelstrom of uncertainty, the chance to cover athletes in person at the Tokyo 2020 Olympics was a welcome respite.
But beyond the physical restrictions — those who spoke regularly to competitors were required to undergo daily PCR tests, to say nothing of mixed zones that separated reporters and competitors by two meters of fencing — loomed an evolving debate over the relationship between those who cover sports and those who compete in them.
Perhaps nothing symbolized that relationship more prominently than the appearance of Naomi Osaka as the torch bearer who lit the Olympic flame during the July 23 opening ceremony at Tokyo's National Stadium.
After all, it was the four-time Grand Slam winner's decision to withdraw from this year's French Open, rather than participate in press conferences she said were negatively affecting her mental health, that sparked a global debate on media pressures faced by athletes.
That so many came to Osaka's defense is indicative of what is clearly a major concern among elite athletes. Theirs is perhaps the only job in the world that demands world-class performances, then subjects the participants to intense questioning immediately afterward — even when they've failed miserably.
On the other side of the cameras are journalists from dozens of countries with different agendas for their coverage and wildly diverging cultural norms on what's appropriate to ask on the record, many of whom are facing tight deadlines and inconvenient time differences.
In many situations, those reporters may not even be the final arbiter of how their content is presented, with editors increasingly willing to push salacious or controversial angles in an ever-escalating race for clicks, views and engagement.
It's the perfect recipe for a stressful, high-pressure situation — only the journalists generally aren't the ones whose reactions are beamed to billions of people around the world.
While Osaka isn't the only high-profile Japanese athlete overseas, she is one of a limited number who face the international press corps on a regular basis. Other stars such as Shohei Ohtani and Rui Hachimura have benefited from Japanese media's hesitancy to create tension by chasing scoops or gotchas, instead focusing on tactical minutiae or going out of their way to let players guide the narrative.
"We never ask, 'Why didn't you hit well?' Never," Daily Sports writer Nobuyuki Kobayashi told USA Today in 2015, describing how he and his fellow Japanese reporters treated MLB icon Ichiro Suzuki. "But (instead, we ask) 'What happened on the field? What did you think about that play, or that pitch?'"
That attitude is prevalent in the country's domestic sports media as well, enforced in part by a labyrinthian series of press clubs and management agencies that are able to dole out access as they please — and deny accreditation to outlets they see as being overly troublesome.
For English-language sportswriters in Japan, navigating this environment in order to bring coverage to an overseas audience can be a difficult and frustrating task.
Access can vary widely depending on the sport: While the J. League has made greater efforts to open its doors to foreign outlets in recent years, the Japan Sumo Association only reluctantly accommodated a horde of international media when president Donald Trump attended a grand tournament in 2019.
Then there is the matter of acquiring content that interests foreign readers — which sometimes requires pointed questions — without drawing the ire of media officers, who to their credit are often understanding enough to give non-Japanese reporters a greater benefit of the doubt. It's a delicate balancing act that requires equal parts persistence and compromise.
As vaccinations progress and the Japanese sports world prepares for what it hopes will be a return toward normality in 2022, the long-term impact on the media landscape remains uncertain, impacted by both the business realities of the industry and increasing pressure from athletes who have begun to leverage their stardom in order to advocate for their own interests.
One of the strongest current examples of a Japanese athlete who has managed to bypass the fifth estate is the footballer Keisuke Honda, the former Samurai Blue star who has expanded his brand into a global empire ranging from football clubs to online seminars. His NowVoice audio-blogging platform has signed dozens of top Japanese athletes who use the service to speak to their fans directly, without the need for media outlets to serve as an intermediary.
A direct line can be drawn from Honda back to retired legend Hidetoshi Nakata, who became one of the first Japanese footballers to establish his own website and subscription e-newsletter after frequent clashes with local writers who followed his every move.
Even athletes who aren't monetizing their online presences like Honda and Nakata have still flocked to social media, using those sites to communicate with fans and interact with their peers.
But it's clear that online presences can carry their own risks, something of which Japanese athletes are becoming increasingly aware.
Gymnast Daiki Hashimoto and table tennis player Jun Mizutani were subjected to torrents of abuse on Twitter from following their respective gold-medal wins over Chinese athletes at the Tokyo Olympics, reflecting the sensitive political nature of international competition, while swimmer Rikako Ikee expressed her own frustration at a flood of tweets from anti-Games protestors demanding that she support the event's cancellation.
Meanwhile, a sharp rise in racist trolls targeting foreign J. League players has forced the league and its clubs to consult with law enforcement officials and social media operators over possible solutions.
With athletes as young as 12-year-old skateboarder Kokona Hiraki stepping onto the Olympic podium, the potential impact of such abuse is all but certain to spur stronger action by Japan's sporting officials in order to protect their charges — including greater scrutiny of those in the privileged position of interacting with them regularly from the other side of the microphone.
In the shifting landscape of sports journalism, there are still important stories to be told, and it remains the media's responsibility to tell them. While there's no clear answer as to how the relationship between athletes and the press can be maintained going forward, all we can do is simply approach subjects as we would expect to be approached: with empathy and understanding.
---
Dan Orlowitz is a sports writer for The Japan Times, focusing primarily on the J. League, Samurai Blue, and everything there is to print about Japanese soccer. A longtime resident of Tokyo, his words, photos, voice, and visage have appeared online, in print, and over the airwaves since 2011 in a variety of local and international outlets.