Issue: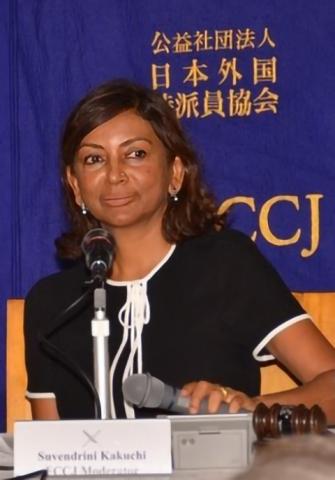 Dear members,
First, may I wish you all a very happy and healthy 2022!
As usual, the winter in Tokyo during the holiday season turned out to be gorgeous, even though other parts of Japan experienced record snowfall.
I believe 2022 is going to be a very special time for all of us at the FCCJ, and that the challenges we face in the coming months will be overcome in the spirit of collaboration. As president, I would like to encourage every single member to help us steer through the ongoing and post-pandemic era.
Joining us as we embark on this path is our new General Manager, Toru Morishima. At 49, Mr. Morishima brings a wealth of international work experience, talent and energy to the post. He was born in Norway and spent much of his childhood with his family in London. His father worked for a leading Japanese corporation and made sure that his son did not forget the language and culture of his native Japan while he was living overseas. As a result, Mr. Morishima has developed a multicultural perspective that impressed all of us who were involved in appointing the new GM. I would like to extend a warm welcome to Mr. Morishima, and will make preparations to give everyone at the Club the opportunity to greet and get to know him.
I am pleased to report that our Christmas special menus were hugely popular. The fine dining section, decked out in Christmas decorations, offered French lunches for ¥8,000 and ¥12,000. The room was fully reserved for two days. In addition, there were an impressive number of takeaway orders for our Christmas turkeys. I am told that to show his appreciation, the W&D catering manager, Champika Herath, included a bottle of wine. "It was a nice surprise, and that's what the FCCJ is all about – a place to feel welcome," said a friend and member who had placed an order to make Christmas a special occasion for her four children.
The bar was also packed during Friday's Happy Hour events, with members and friends lured by the incredible deals on offer. Our long-running Saturday Night Live free music evenings are doing very well, and our private banquet business is also picking up. All in all, the year ended on a merry note, despite the challenges presented by the pandemic.
As we continue to take precautions against Covid-19, it is worth noting that the FCCJ is mounting a steady return to normality. We are not yet back at peak levels, but the improvement is impossible to ignore.
I am grateful to everyone who worked so hard to make this happen. The Deep Dive series continued with its list of important speakers, while the Professional Activities Committee re-launched lunch events after a long hiatus. I would also like to draw your attention to a new membership drive this month supported by associate members and the innovative work of the Membership Marketing Committee. And please don't miss Keiko Packard's new "Behind the Story" events that give our journalists the opportunity to talk about their work. The series got off to a very strong start with Richard Lloyd Parry, Asia editor of The Times.
The Board will soon share its resolutions with the membership, so please stay tuned. I would like to encourage members to participate in committees. Comprising a wide range of talented members, committees are the lifeblood of the FCCJ. Please do approach the committee chairs if you would like to contribute.
I look forward to catching up with you all after the New Year. In the meantime, please stay safe and well.
---
Suvendrini Kakuchi is Tokyo correspondent for University World News in the UK.