Issue: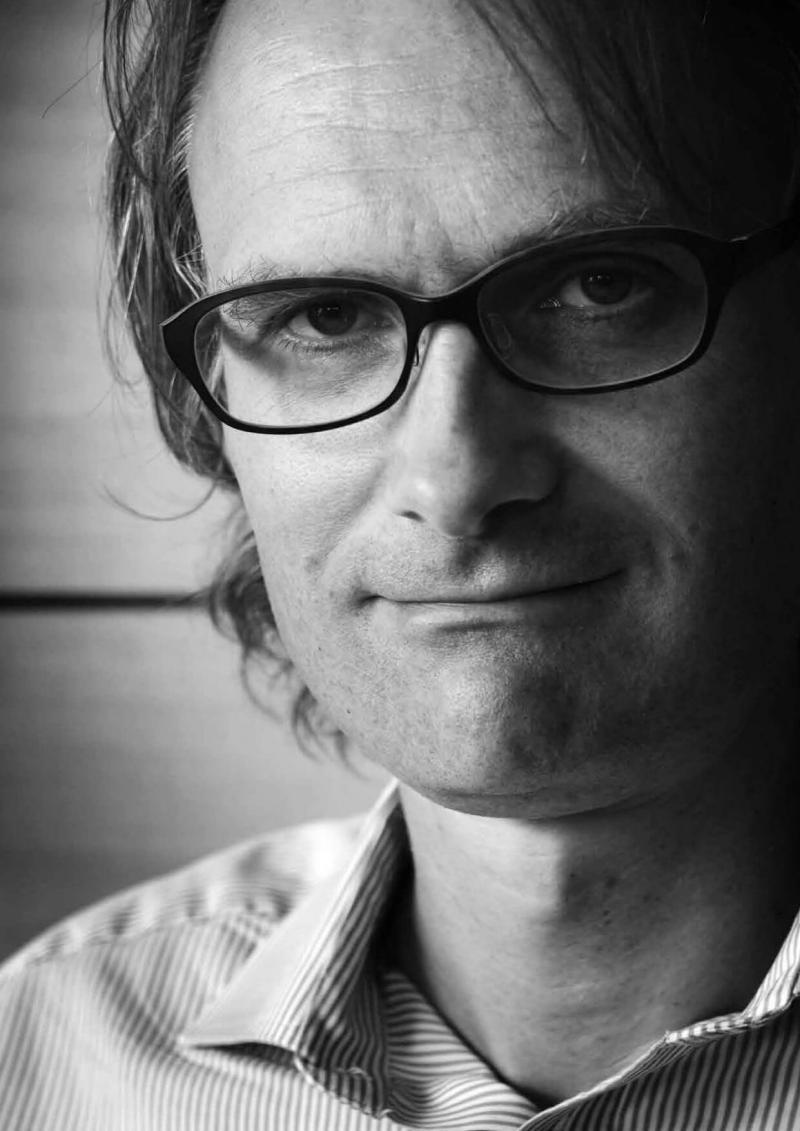 His interest piqued by a two week trip to Japan that he won as a prize on the cult British teenage TV quiz show Blockbusters in 1986, Richard Lloyd Parry returned several times to the country that was to eventually become his base as Asia Editor of The Times.
Lloyd Parry "wasted quite a lot of time at university doing plays, and thought for a while that I wanted to be a director." But he was already beating a path into the fourth estate during those student days at Oxford, through summer jobs working on the Observer's art pages and the Evening Standard's "Londoner's Diary," the latter a gossip column that he says was "the breaking ground for quite a lot of journalists."
"One moment of enlightenment I had working on the Londoner's Diary was when the editor told me he wanted me to call up some cabinet minister about something ridiculous like his pet tortoise. At that moment I realized that the one secret of journalism is that you if you have their phone number, you can call up whoever you like and ask them whatever you like.
"For non journalists, there's sometimes a sense of mystery about what journalists actually do, and what the skills are; there are no skills really, it's something that anyone can do, but you spend all your time doing it."
While freelancing in London after graduation, he managed to land a contract to write a Japan guidebook. That took him back to Japan in 1993, where he visited the FCCJ for the first time, before finishing the book in London.
He was able to return once more in 1994. The Independent had shuttered its Tokyo bureau and "wanted someone cheap," giving Lloyd Parry the chance to string for the paper, his knowledge of the country compensating for a lack of news reporting experience.
"The Kobe earthquake happened the day after my interview, so Japan was in the news again. I came out in March. The [Aum cult's] sarin attack on the subway happened while I was stopping off to visit a friend in Pakistan, so I arrived two days after that with a lot to do," he recalls. "That was a big year, with the fiftieth anniversary of the end of the war, the Murayama Statement and the unraveling of the bubble economy beginning to show itself in corporate scandals."
Shortly afterwards he found himself also covering the Korean Peninsula, and traveling around Southeast Asia stringing for the British broadsheet. It was in Indonesia that Lloyd Parry says he cut his teeth on "conflict coverage," charting the downfall of the Suharto regime and the brutal violence that accompanied it.
After 9/11, he was sent to cover Pakistan and Afghanistan, where his reports on the effects of U.S. bombings on Afghan civilians are among the work he says he still takes some pride in.
'ONE SECRET OF JOURNALISM IS THAT YOU IF YOU HAVE THEIR PHONE NUMBER, YOU CAN CALL UP WHOEVER YOU LIKE AND ASK THEM WHATEVER YOU LIKE.'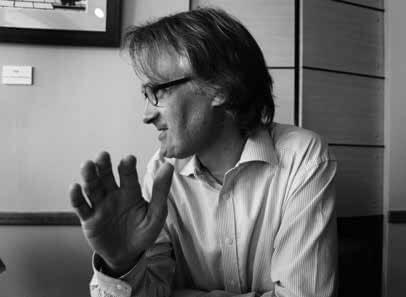 "The sad truth and this is one of the reasons I like to write books is that most of the time when you look back later at newspaper articles, they don't read that well really. The value was in the freshness and the contemporaneity."
With two acclaimed books In the Time of Madness: Indonesia on the Edge of Chaos and People Who Eat Darkness: The Fate of Lucie Black man already published, and one on the 3/11 disasters on the way, Lloyd Parry says he has ambitions to author more.
"I love the excitement of news, daily deadlines, being on the road, going some where without knowing what's really happened. But inevitably, you find that you are repeating yourself in stories. You chafe at the limitations of newspapers; by their nature, the articles that run in them are short. When you know a place well, you want to do justice to its subtleties, and 130,000 words are just enough," he says with a smile.
Being able to continue to cover Korea and Southeast Asia since moving to The Times in 2002 has been both a privilege and a vital reason keeping him in Tokyo, says Lloyd Parry.
"News wise, for a British newspaper, Japan can go very quiet. After a few weeks in Japan, it's very exciting to go to Indonesia, Burma or Iraq. But after a few weeks in Baghdad, you just feel tearfully grateful to come back to Tokyo. I appreciate Japan even more for being able to visit those rockier places."
Now the father of two small children, Lloyd Parry says he is less eager to jump on the next plane when a major conflict breaks out.
"I didn't do the Arab Spring, which if I didn't have young children, I think I probably would have done," he says. "The reason is not actually the danger of being killed because I was just as attached to my own skin before I had kids. It's that spending extended periods away is not fair on the family."
Despite the relative decline in Japan's appeal to the global media, he believes it will remain an important story for some time to come.
"It's a really creative, fertile culture," he says. "Economically, China is going to dominate the region, but culturally it's way behind. News editors in London are not yet interested in the fashions and morals of Chinese schoolgirls. But Japanese schoolgirls still have that iconic status. I think that will remain true for a while.
"Having been here quite a few years now, I've seen Japan go in and out of fashion a number of times."
---
Gavin Blair covers Japanese business, society and culture for publications in America, Asia, and Europe.