Issue: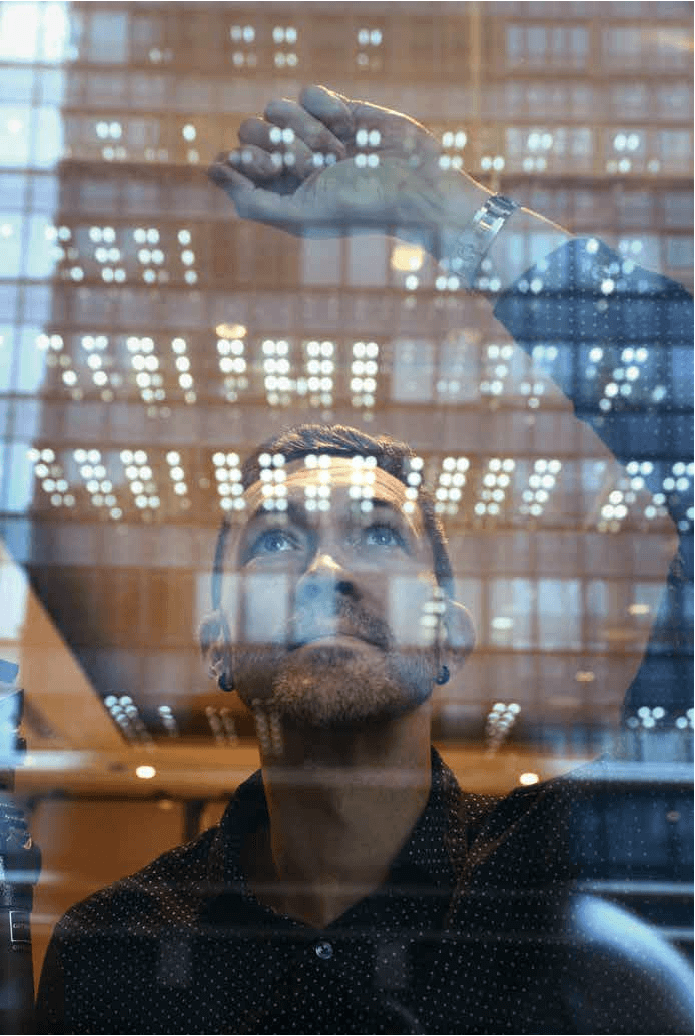 Three years surrounded by the bucolic idyll of southeastern Shikoku as a teacher on the Japan Exchange and Teaching (JET) program was enough to stir a passion for photography that, 14 years later, has given Stirling Elmendorf a successful career and personal contentment in the heart of the Tokyo megalopolis.
Twelve months into his stay in the town of Kaiyo, Tokushima Prefecture, where he lived in an old house near the beach, the American invested in a digital camera, hopped on his bicycle and let his gift for exquisite composition do the rest. He was immediately hooked, and resolved to take photographs for a living on his return to the US.
Based in his birthplace, Washington D.C., Elmendorf started out shooting for corporate and political clients before focusing on architecture and interior design a change he attributes to the influence of his photographer mother. Desperate for a change of pace, he relocated to northern California in 2009, dividing his time between the Bay Area and down town San Francisco.
During a working holiday in Japan, he met Kumiko, now his wife and business partner, whose energy and determination make his photography business a genuinely collaborative venture. "She is absolutely pivotal on the business side of the things," says Elmendorf, whose preopening images of the FCCJ's new premises feature on the Club's website. "She's an incredible organizer, has a great relationship with clients and is great with people. It doesn't matter what the assignment is, she just says we can do it. She's a little more aggressive than I am and I guess that rubs off on me."
That refusal to take no for an answer served the couple well when, soon after they married in the US, they took the plunge and moved to Osaka, Kumiko's home for the previous 20 years. There were times, though, when they wondered if the relocation had been a huge mistake. "For about the first four months we were eating oatmeal for breakfast and lunch every day because we had so little money and no clients," Elmendorf recalls with a laugh.
Not to be deterred, they went online and looked up architecture and design offices, targeting those whose websites looked in need of a makeover. "We didn't make any appointments and literally went door to door. Some people would see this foreign man and a Japanese woman wearing wild makeup and take a step back, but some agreed to chat for a few minutes. So we would sit down and talk, sometimes for hours."
"FOR ABOUT THE FIRST FOUR MONTHS WE WERE EATING OATMEAL EVERY DAY BECAUSE WE HAD SO LITTLE MONEY AND NO CLIENTS."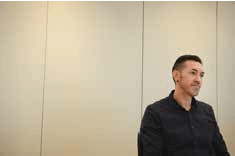 Elmendorf adopts the same disarming approach towards all of his clients, who now include the likes of Carl Zeiss, Fred Perry, Harry Winston, Bulgari and Rolex. "The one thing that we have never changed is the way we do business," he says. "Our goal is really simple to treat everyone in exactly the same way, to be very casual and extremely friendly, but extremely respectful at all times. And we want people to have fun. Our photo shoots are not quiet, heavy affairs.
"The best thing about my job is meeting new people and having the opportunity to make them feel great about the work that they've done. We really appreciate that they put their trust in us."
Elmendorf makes time for an eclectic range of assignments constant reminders, he says, of why Japan is such a fascinating subject for an architectural photographer. He is as comfortable photographing houses in Nara and family run factories in Osaka as he is shooting brand name outlets in Ginza and high rise office blocks in Marunouchi. "We shoot everything from kindergartens to Bulgari, and everything in between," he says.
The couple lived in Osaka for five and a half years when they decided that the time had come to move to Tokyo, where many of their clients were located. Eighteen months on, he is refreshingly free of the cynicism that can creep up on some of the city's longer term residents.
"We've only been here for a year and a half so we're really still in candy store mode, where it's just fun to be here," he says. "We're surprised and delighted to find so much greenery here compared to Osaka. And we're shocked by how well put together Tokyo is as a city. It's very inspiring for both of us. One thing I would love to do is shoot more public buildings, like museums, libraries and schools. That would be really fun."
Now 43, Elmendorf had a peripatetic upbringing, spending nearly half his life overseas, with periods in Honduras, Ecuador, India, Mozambique, and Rwanda due to his father's job with the US Agency for International Development. For now, he is happy to explore his Tokyo neighbourhood by bicycle, of course and go wherever his assignments take him. He would, though, welcome more time to practice his guitar and indulge a love of sento public baths that blossomed in Osaka.
"My brother and I are really fortunate enough to have grown up in countries that were developing and weren't fiscally in the same place as somewhere like Japan," he says. "It really helps you appreciate what you've got, how hard people work and how little they have. Not a day goes by that I don't wake up and think how fortunate I am to live in Tokyo and how much I love it here."
---
Justin McCurry is the Japan and Korea correspondent for the Guardian and Observer newspapers in London and reports for the English language service of France 24 TV.