Issue: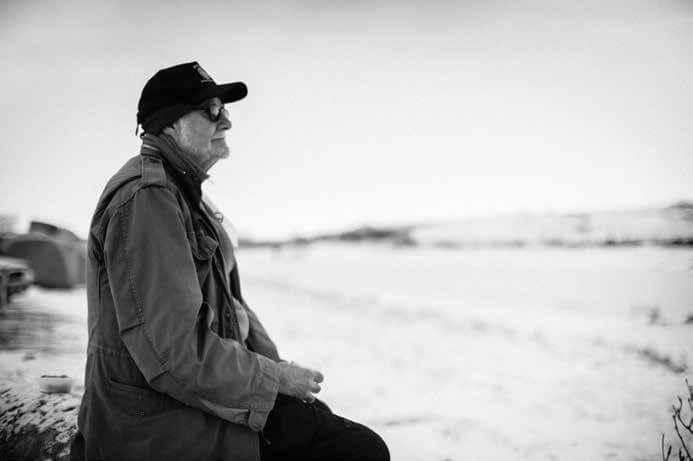 THE DAKOTA ACCESS PIPELINE is a 1,172-mile-long underground oil pipeline project in the U.S. that crosses the states of North Dakota, South Dakota, Iowa and Illinois. A protest movement began in early 2016 by Standing Rock Sioux elders with concerns about the environmental impact to land sacred to Native Americans and the polluting of the Missouri River and Lake Oahe, which is a reservoir for the Standing Rock Reservation.
They started a camp as a center for cultural preservation and spiritual resistance to the pipeline. After some protesters were arrested, a huge number of protesters veterans, hippies, environmental groups and other volunteers joined the camp. The next year, under the Trump administration, law enforcement officials chased off the protesters and destroyed the camps. The pipeline was completed soon after and began transporting oil in April 2017.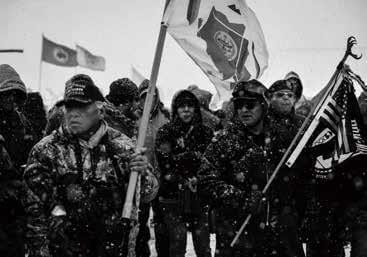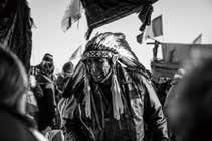 ---
Nob Toshi Mizushima was born in Tokyo but moved to New York in the early 1990s. After dropping out of the International Center of Photography's school in 2007, he began work as a freelance journalist. Based in Santa Fe, New Mexico, his interests are ethnic, environmental, energy and economic issues.