Issue:
July 2022
The bar's new vendor, Hiroshi Dojo, promises a warm welcome, and the finest Fukui seafood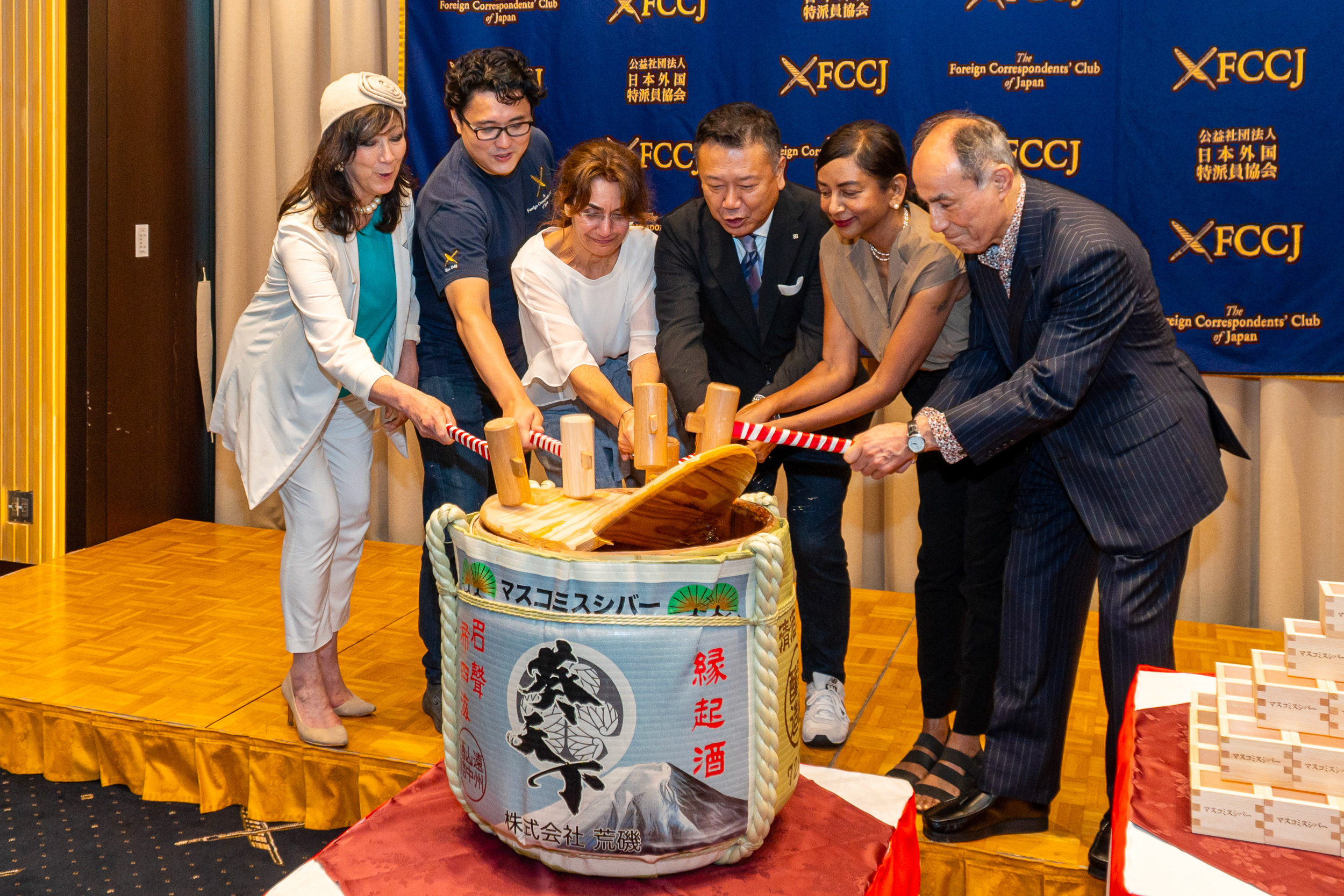 Hiroshi Dojo quickly fell in love with the name of the FCCJ's sushi restaurant: Masukomi Sushi. "I was instantly drawn to the uniqueness of the title," Dojo, the restaurant's new vendor, said in an interview. "For me, the Masukomi Sushi bar represents an identity. The name signifies the value of news in society, and that's something I respect."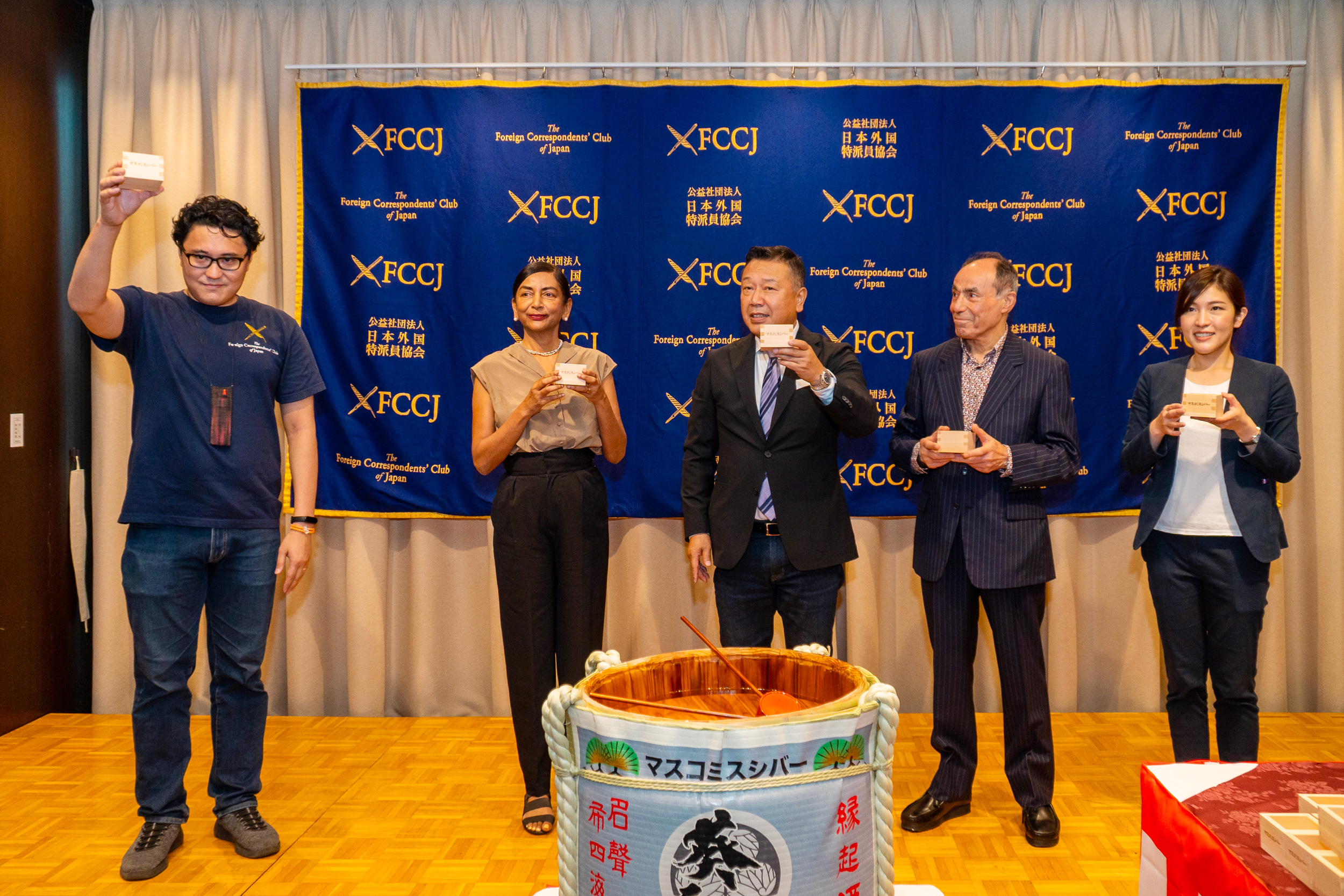 Dojo, a veteran of Japan's sushi scene, is so impressed by Masukomi that he has ordered new plates and tea cups printed with the name in handwritten Japanese characters. "I am particular about having the right atmosphere in my shop," he said. "Customers must be aware of the importance of the place they are patronizing."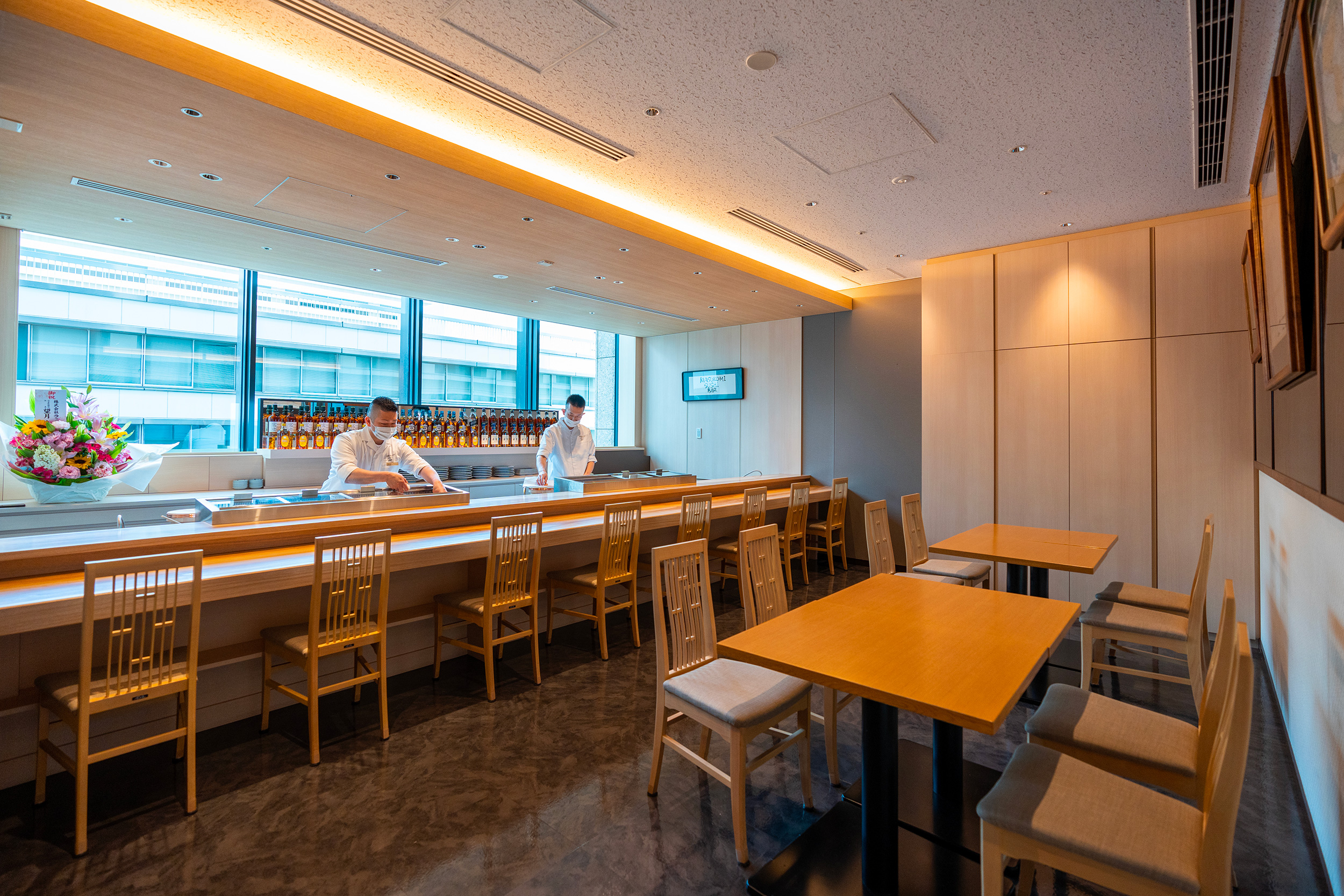 After renovations were completed in late June, the sushi bar has been transformed into an elegant dining venue, with seating for 17 people at a counter and three tables.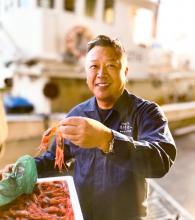 Hailing from Fukui Prefecture, Dojo, 61, buys fish for his sushi menu directly from local fish markets he has known since childhood. His family have owned Arisotei, a 200-year-old ryokan in Sakai, Fukui prefecture, for four generations. The region faces the Japan Sea, and during the winter the cold northerly wind sweeps in piles of snow that turn the area into an icy, glistening landscape. The cold seas are also the reason why the local seafood is coveted in Japan.
After graduating from high school, Dojo joined the family business. He recalled leaving home at dawn with older relatives to visit wholesale fish markets, where he learned the secrets of selecting the choicest products. But he eventually decided that he needed change.
"During my visits to Tokyo, I was drawn to its dynamic energy," he said. "I was soon infected with that vibrancy so badly that I told my family that I was going to introduce seafood from Fukui to sophisticated customers in the big city."
They accepted that was going to be a challenge, but Dojo's gamble paid off, thanks to hard work and the occasional slice of luck. He now owns four sushi restaurants – three in Tokyo and another in Osaka. They occupy prime locations, such as Tokyo Station and Haneda International Airport. Ever the perfectionist, Dojo commutes between Fukui and Tokyo to ensure that his restaurants continue to serve the finest, directly sourced produce from Fukui.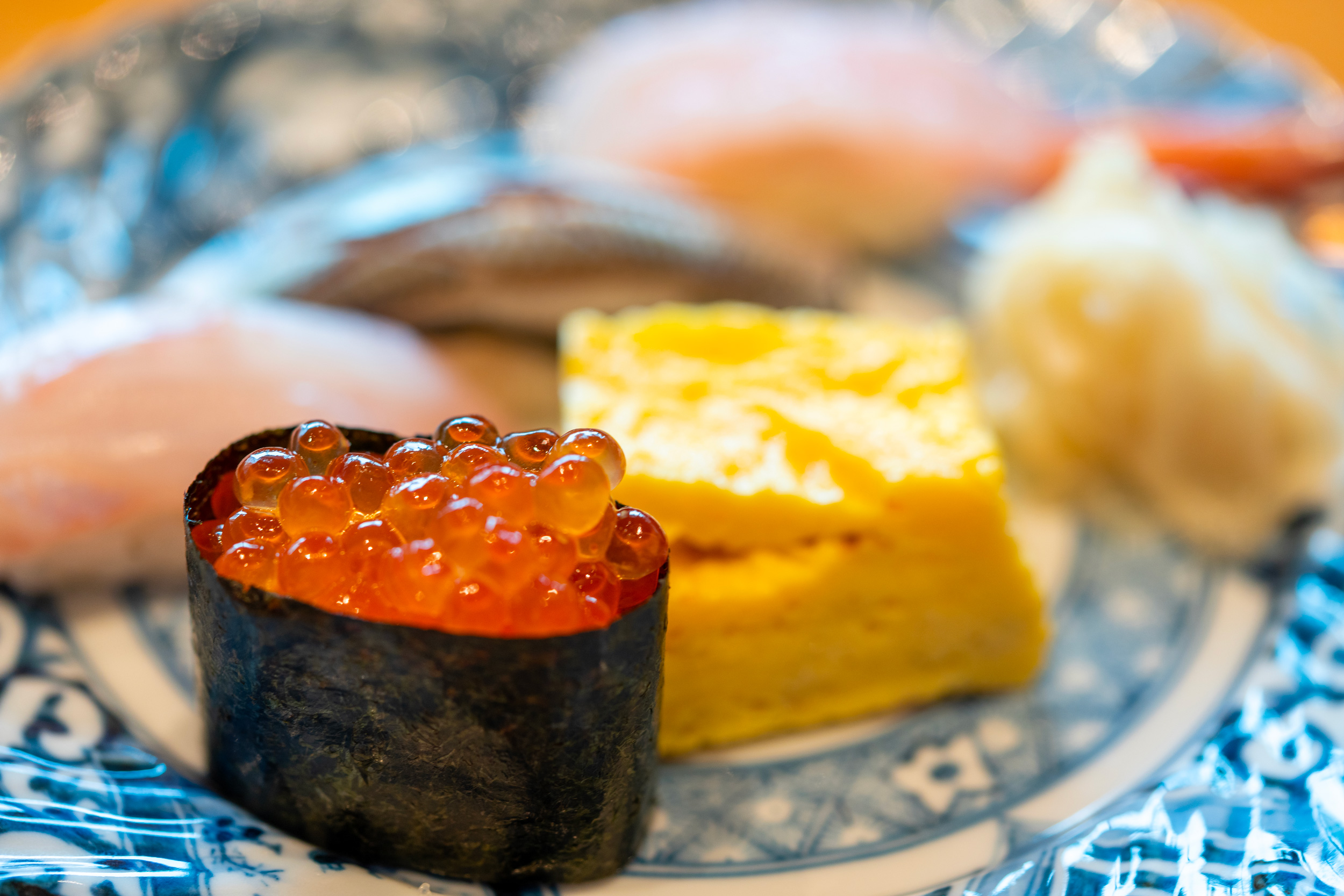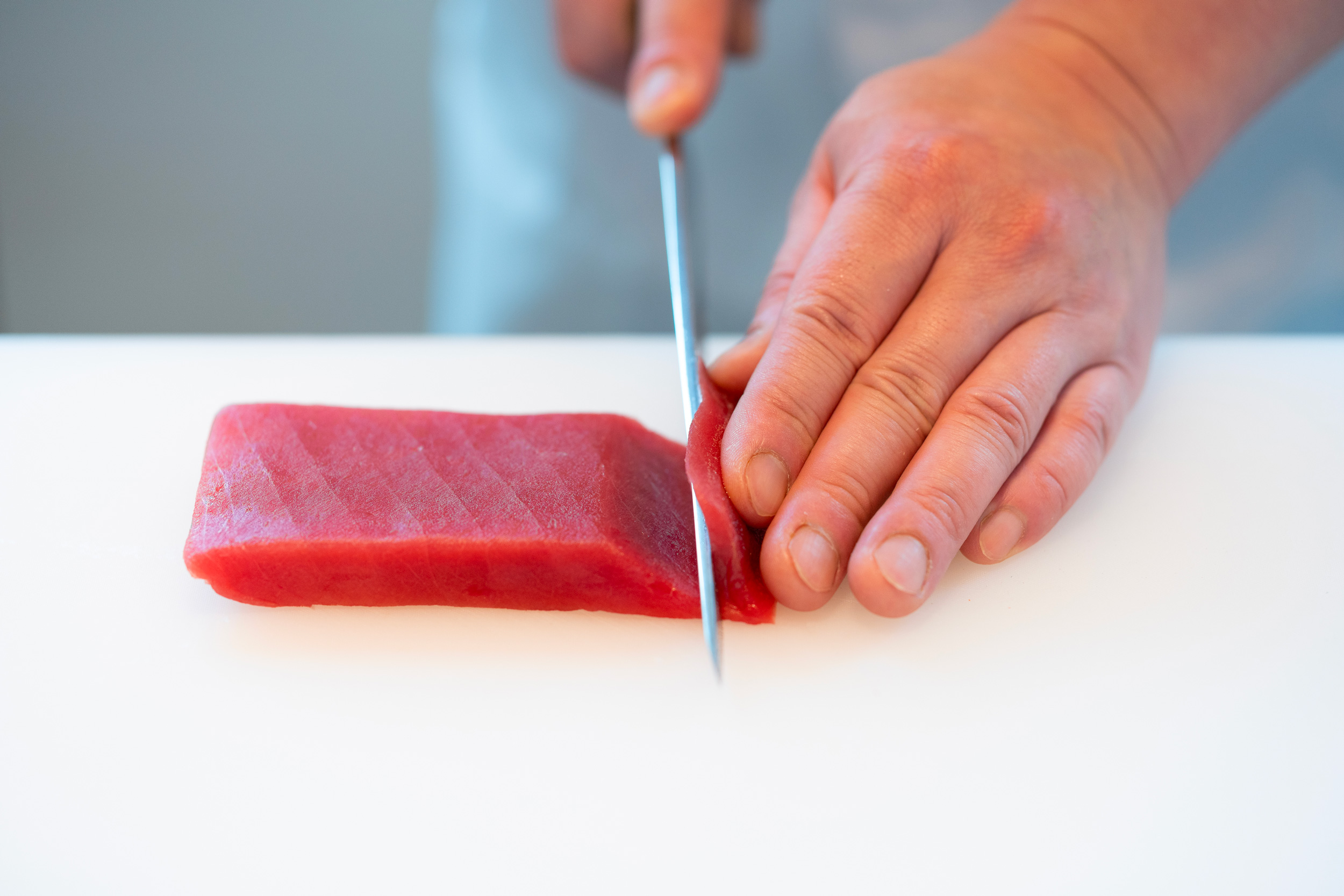 His menu includes Echizen snow crab, a delicacy that is served only between November and March. The crab, found in the Japan Sea, is sought after for its long red claws and exquisite flesh. Dojo is one of only a few sushi vendors in Japan who has a license to serve the gourmet crab, with each specimen identified by a yellow tag bearing the name of the port where it was unloaded. He plans to serve Echizen snow crab at Masukomi - but beware, this is a special, expensive treat, and diners can expect to pay around ¥30,000 for a single crab.
The food aside, Dojo and his team exude a warm energy and the hospitality of his home town. Diners will be able to arrange a whisky bottle-keep – another touch designed to make them feel at home and, of course, encourage them to make repeat visits.
But it is the sushi that Dojo hopes will be the star of the show. "By serving the freshest seafood from Fukui, I hope Masukomi Sushi will become a popular attraction at the FCCJ," he said.
---
Suvendrini Kakuchi is Tokyo correspondent for University World News in the UK.