Issue:
July 2022 | Deep Dive
Time to end neglect of faster, fitter startups in Japan, experts tell FCCJ event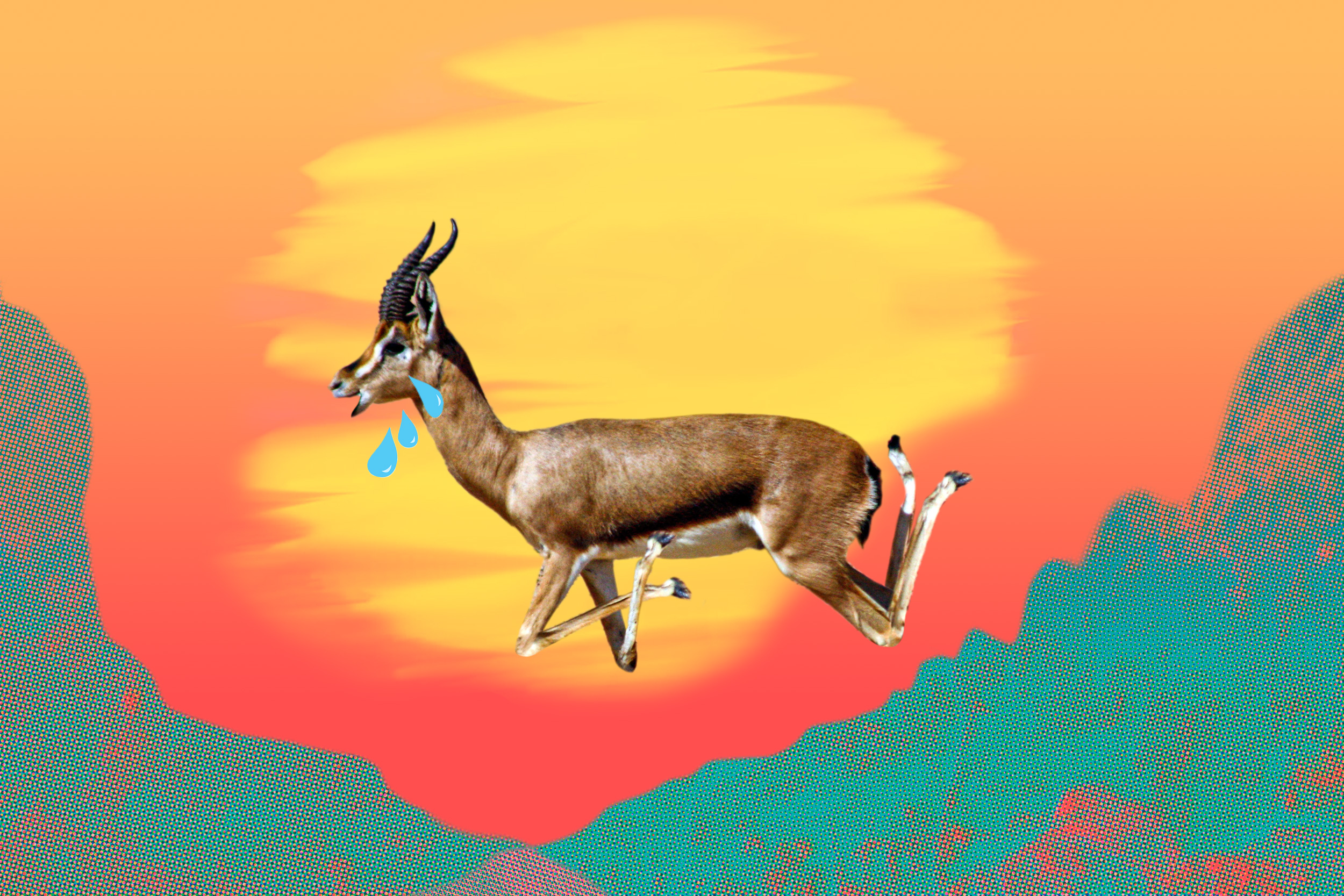 Japan has too many "elephants" and not enough "gazelles", an expert panelist warned at a recent Deep Dive event at the FCCJ. He was, of course, referring to large companies and small startups.
Richard Katz, an economist, was one of three experts who surveyed the state of smaller enterprises in Japan and Asia, and to argue that slow-moving big firms are better fed and cared for with money and other resources than more agile, faster-growing smaller firms.
Katz was joined by Keiichi Aritomo, executive director of FinCity, Tokyo – a public-private sector partnership charged with developing Tokyo's financial ecosystem – and Suzanne Gaboury, director general of the private sector operations department at the Asian Development Bank.
The relative neglect of smaller firms should be a matter of concern among policymakers, they argued, as collectively they provide far more jobs than bigger companies and have a higher potential for growth than their more powerful, but lumbering, counterparts.
Critically, it is to the myriad small and medium-size enterprises – or SMEs – that Japan and other countries in Asia must look to reinforce manufacturing supply chains that are being ruptured by the U.S.-China rivalry, the war in Ukraine and other geo-economic forces.
The June 24 Deep Dive, entitled Start-up Companies in Japan and Asia - Boom Time?" – came as the world's leading stock indices were signalling a bear market and probable economic recession. As the values of corporate giants collapse, investor interest could refocus on smaller companies.
Startup companies are equated with high-tech and venture capitalism in the Anglo-Saxon markets of the U.S. and Europe, and investor interest has been strong when start-ups reach the Initial Public Offering stage. But, as Katz noted, they are only a tiny part of the SME universe.
Startups are associated in the public mind with "geeky" young entrepreneurs huddling in California's Silicon Valley dreaming up new AI or crypto innovations to be financed by venture capital companies, he said.
The reality is different, however. "There are just 2,000 high-tech firms in Silicon Valley," Katz said. "By contrast, in any given year, according to OECD statistics, the U.S. is home to more than 50,000 high-growth enterprises, or those with at least 10 employees, which grow at least 20% per year for three years in a row."
The comparable number in South Korea, according to Katz, is 16,000, while in Britain it is 13,000, and 10,000 in France. "Only a small fraction are in high-tech, and few of them rely on venture capital funds" in order to get started and to grow.
Japan, meanwhile, "does not measure how many [startup companies] it has, so Tokyo's startup policy is flying blind. Yet, he added, "the continuous creation of high-growth small and medium enterprises is indispensable to growth in living standards.
"During the 1980s and 1990s in the US, a stunning 60% of the growth in factory output per worker stemmed from the entry of firms less than five years old and the closure of less efficient, older businesses."
The Japanese prime minister, Fumio Kishida, has promised to position Japan at the centre of a boom in startups as part of his "new capitalism" agenda. But this lofty goal could well be thwarted by a narrow focus on high-tech company formation and a neglect of startups once they have been launched.
As a result, Japan is in danger of becoming a graveyard for gazelles rather than elephants, Katz said. Japanese banks happily lend to ageing elephants at low rates of interest, but they balk at the idea of lending to vigorous young companies, even at higher interest rates and with guarantees, he added.
Bureaucratic turf wars work against a culture that promotes company formation and development in Japan, the panelists said. The ministry of economy, trade and industry has ambitions to promote such a culture, but these are often shot down by a finance ministry intent on maximising tax revenues.
The panelists rejected the idea that Japan lacked an entrepreneurial culture, citing the large number of entrepreneurs. But the chief obstacle to developing a culture that encourages more vigorous, young companies is the lack of rewards for success and the many penalties for failure," they said.
Japan, they went on, is in need of more "angel investors" - high-net-worth individuals who provide financial backing for small startups or entrepreneurs, typically in exchange for ownership equity in the company.
Aritomo, who had hands-on experience in technology strategies and finance before taking up his current post, said that what Japan needs is not so much more startups as more support for firms once they are listed. Currently, they are left alone," he said.
FinCity's mandate extends beyond nurturing a strong asset-management culture and community in Japan, into promoting a strong financial ecosystem that will attract foreign well as domestic funds, leading to a more diverse and stronger corporate sector, Aritomo said.
Gaboury suggested that access to debt capital, and not just to equity financing, would be essential if Asia's vast number of micro enterprises and SMEs are to fulfil their potential. They also need access to digital platforms, which the ADB is seeking to promote across the region, she added.
---
Anthony Rowley is a columnist and contributor for The South China Morning Post.