Issue: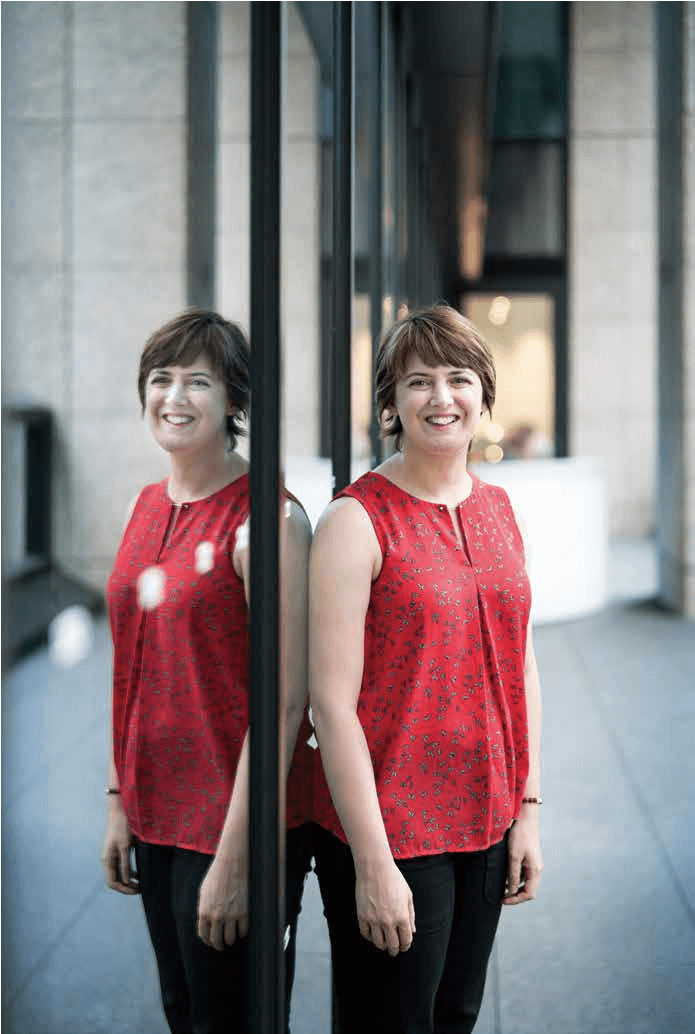 Kathryn Wortley
Freelance
By Johann Fleuri
---
For as long as she can remember, Kathryn Wortley has wanted to be a journalist. At 16 years old, she was already writing stories for a local newspaper. "I don't know where the pull came from," she says. "I have always loved writing."
When still in primary school, she began creative writing in genres like fiction and poetry. "The feeling that I should write, as a living, came very early for me," she says. "When I entered highschool, I did research for projects and discovered that I loved fact finding and analysis. Combining that with writing skills led me, naturally, to journalism."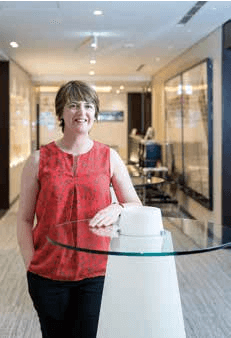 FINALLY, SHE FOUND A LIFE COMBINING HER TWO PASSIONS: JOURNALISM AND JAPAN
Born in Northern Ireland, Wortley moved to Scotland at 18 in order to do a Bachelor of Arts in Film and Media and Japanese Studies, which included the country's history and geopolitics as well as the language. Part of her degree included a semester at Kansai Gaidai University in Osaka, which turned out to be a life changing experience. "I remember my first day in Japan very clearly," she says. "It was winter and I'd gone out for a walk. Some local people gave me these magical kairo [pocket warmers] and I found a beautiful red torii, standing in the snow. It was so beautiful."
Upon her departure following four months in Kansai living in the home of a local family and a further two months of traveling around Japan, Wortley knew that she wanted to return to the archipelago to work. While working toward her degree at the University of Stirling, she learned of the Japan Exchange and Teaching (JET) Programme, which recruits graduates to teach English and their culture in Japan. She decided against it at the time and, instead, accepted a job on a Scotland wide outdoors magazine, for whom she would travel the country, writing about walking routes and doing profiles.
BUT THE PULL TO Japan was great and Wortley eventually applied for the JET Programme. After being accepted, she was posted to eleven schools in Kagoshima prefecture in southern Kyushu where she worked as an assistant language teacher. "It was fulfilling to learn about Japan and share my culture with the kids. And I wanted to give something back after my great cultural exchange at Kansai Gaidai," she says. "I was planning to live there one year before returning to journalism, but I ended up remaining for five!"
Wortley talks about her past life in Kagoshima with a hint of nostalgia in her voice. "There was a great community and it was easy to become part of that," she says. "Each year, I helped to plant and harvest rice with my neighbors, and I also took part in activities like the local festivals." When she moved to Tokyo five years ago, and returned to her first love of writing, she felt the cultural shock deeply. "I missed the local community feel but I soon grew to love Tokyo, too, for all it has to offer and the international life that it allows me to enjoy," Wortley says.
Finally, she found a life combining her two passions: journalism and Japan. After writing contents for a project at the British Embassy in Tokyo and working as the editor of the magazine of the British Chamber of Commerce in Japan for a couple of years, Wortley became a freelance writer. Today, she contributes regularly to the Japan Times, Japan Today, Savvy Tokyo, TTG Asia (an Asia Pacific travel trade publication) and for International News Services (a UK agency). Her main topics are travel and tourism, culture, profiles, and business pieces related to trade, technology, innovation and other issues.
Wortley particularly enjoys reporting stories related to people and communities, such as regional tourism and cultural initiatives as well as artisans and their work. She remembers writing one story for the Japan Times on Yamagata yamabushi (ascetic mountain monks): "I spent four days with them, and it was amazing to have a behind the scenes insight into their culture and being able to reflect that in the story."
Over her eleven years spent in Japan, Wortley has traveled to almost every prefecture and going on the road is something she intends to continue. "There are so many great stories in regional areas of people doing amazing things in tourism, in community development, and in cultural avenues. Those are the stories I want to tell." But despite the pull of the countryside, Wortley can't see herself living anywhere but Tokyo at the moment. "I love my life here," she says.
---
Johann Fleuri is an independent journalist working for French media, including Ouest-France, Les Inrocks, Zoom Japan and other publications.