Issue: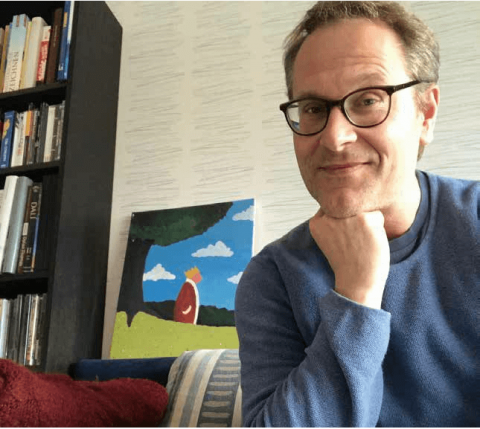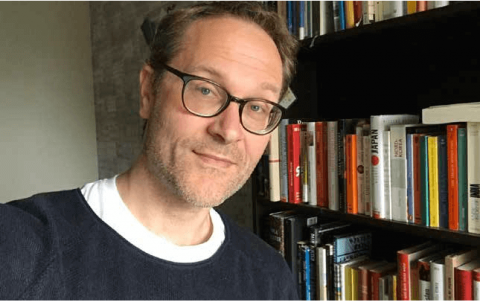 Thomas Hahn's days normally would be filled with chasing stories all over Japan, from the artisanal beer production in Akita Prefecture to Japan's national obsession with baumkuchen ("tree cake")—that fussy "king of cakes" native to his homeland, Germany. "For Europeans, Japan is a similar but at the same time a totally different country," he says.
Since 1999, Hahn has been a reporter and editor at Süddeutsche Zeitung, Germany's largest selling broadsheet. He started at the sports desk and stuck to it for 15 years.
After a while, covering Olympic Games and world championships in athletics and nordic skiing was overcome by a need to do something a bit more substantial. In 2014, the Munich born journalist switched to the politics beat, left Bavaria in the south where his appropriately named paper is based (Süddeutsche Zeitung literally means "South German Newspaper"), and moved to Hamburg as political correspondent for northern Germany.
SZ, as his paper is known in Germany, is characterized by its witty and opinionated kind of journalism, marked by a variety of critical columns: "I love SZ's satirical tone as well as the out of box thinking of its writers, and I am certainly not one of their most talented writers," Hahn jokes.
When the post for a Japan and Korea correspondent became available after his predecessor and mentor Christoph Neidhart retired, Hahn applied, and moved to Tokyo in September 2019. At first his job allowed him to travel extensively in Japan while spending a week or two every month in South Korea.
The plan was to report on Far Eastern foreign affairs with a healthy dose of non-political Japan stories on the side, reflecting "a whole range of the society . . . like the elderly, and urban artists." These stories would be like a wisp of fresh air against the stuffy Japanese political backdrop. And come summer, he could even use his vast sports writing skills with the Tokyo Olympics.
JUST THEN A GLOBAL crisis hit Japanese shores and a single topic flooded the news: coronavirus. Although Hahn is now chasing infectious disease scientists and Japanese health officials instead of Olympic record breakers and national sports teams, he may be one of the best journalists around to report on corona-related news for a very good reason. Between fall 1991 and summer 1992, Hahn worked as a nurse at the hospital in Fürth, a town that's a 90 minute drive away from Munich. He was 19 and, like many young conscientious objectors of his generation, he refused to go into the army, taking a civil service job instead. He ended up being employed at a hospital unit looking after cancer patients, alcoholics, and cardiac patients, among others.
That year had a massive personal impact and helped him develop a better understanding of what health means: "I saw what it looks like when people are dying. I figured how important it is to cherish the healthy moments outside. I liked the job, and this feeling of relief after my shift, when I rode my bike back home feeling the air, seeing the trees, experiencing the freedom without sickness," he says. His words ring particularly true during this ongoing coronavirus pandemic, which has so far claimed the lives of nearly 200,000 people worldwide.
Germany is seen as a role model by the World Health Organization for its successful coronavirus mitigation and containment strategy of immediate lockdowns, cancellations of big events and massive daily testing of thousands of people in contrast to Japan's much softer approach and few tests.
At first, Hahn had trouble understanding and explaining to his readers why Japan was behaving so differently from other developed nations. The government's struggle with internal politics, lack of clear political guidelines, and in turn, the Japanese public's failure to understand the impending crisis surprised him.
HE THINKS PART OF the reason was the Olympics, which had a huge influence on the country's coronavirus response. "But the virus is a biological fact; it's not about politics," he says of the need to approach the crisis from a scientific point of view. "When politics and economic reasons are put before the public health, public trust flows away." And that is exact what seems to be happening in Japan.
Although both countries have similar administrative structures, he thinks German states came together faster to devise a common strategy and decide what the next steps would be. In Japan, with the exception of Hokkaido initially and Tokyo much later on, "decision making was not concise and understandable... and the public didn't feel the urgency," he observes.
Like many of us, Hahn doesn't like being confined to his apartment. He echoes a psychologist he interviewed for a story recently who advised against taking extreme measures. "I tried to change my daily routine as little as possible, but going to coffee shops, my favorite workplace, is out of the question," he laments.
A drama, history and communications major at university, he also turns to drawing during the confinement days. (His satirical cartoons can be seen on Instagram at @hahninger).
Although Hahn misses traveling around Japan, he still man ages to squeeze into his daily dispatch to the SZ head office the kind of stories he likes to pursue. Among them is a recent story on the economic impact of vanishing tourism in Kyoto, which, before the coronavirus pandemic hit everywhere, had taken steps to tackle overtourism and banned tourists from taking pictures in the city's geisha neighborhoods. It sounds like a fitting story for a paper whose writers celebrate the irony in everything.
---
Ilgin Yorulmaz is a freelance journalist and a regular contributor to BBC World Turkish-language service