Issue:
March 2023 | Obituary - Pio d'Emilia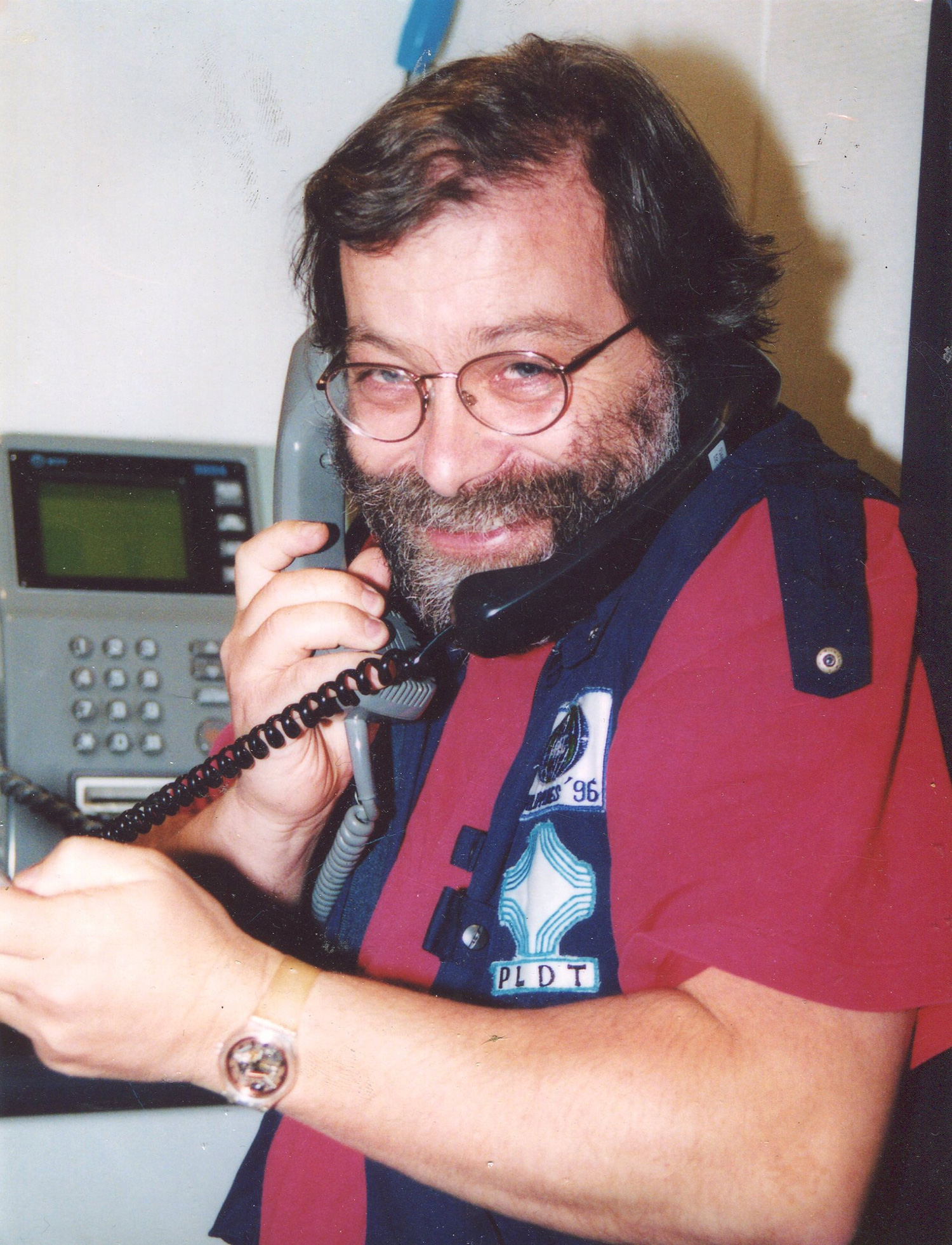 I got to know Pio soon after joining the FCCJ more than two decades ago. He had this wonderful quality of attracting people who came from places that were not so familiar among club members. This was later confirmed by my Egyptian friend Kamal Gaballa, who was Tokyo bureau chief of Al-Ahram in early 2000. As with me, it did not take long for Kamal to become a close friend of Pio, a friendship that both maintained and nurtured long after Kamal left Tokyo. As a result, the untimely demise of our Italian mutual friend saddened Kamal no less than the many others who were known to Pio. In a comment posted in my Facebook entry on Pio, Kamal said: "I remember attending a press conference at the Imperial Palace in 2002. They had instructed us beforehand to dress formally. However, Pio came in his casual attire and to my surprise, he was the only foreign journalist who was allowed to ask a question. This small episode convinced me that here was a person different from others we see around; and from then on, we became friends. He always insisted on behaving as he wanted."
Yes, that was typical of Pio D'Emilia, a characteristic that convinced many of his true stubborn nature, both in his professional and his "real" life; and which caused irritation in some others who probably felt a bit uneasy about his unconventional attitude. However, even his enemies would agree that Pio had professional integrity that made him a leading Italian journalist, covering not only Japan, but also East and Southeast Asia. Wherever in the region there was trouble, Pio would not hesitate to rush to the scene, sometimes even bypassing official barriers.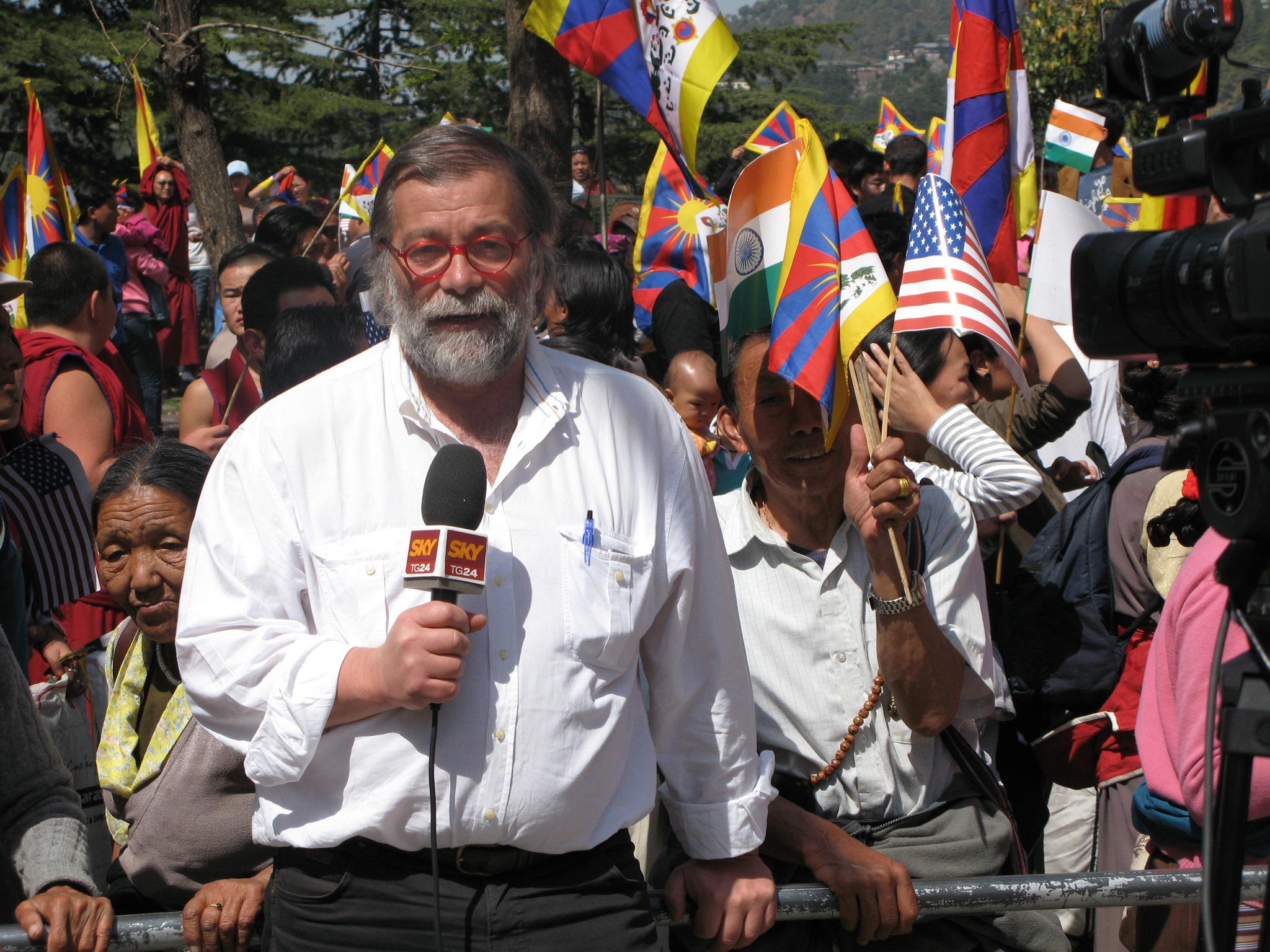 I remember his trip to the Myanmar-Bangladesh border region soon after the second Rohingya refugee crisis unfolded in August 2017. He asked me if I could help him quickly obtain a visa that would enable him to reach the area from Bangladesh. I told him I was not sure, but would try to introduce him to our ambassador. Accordingly, Pio met the then ambassador of Bangladesh who wanted to help, but told Pio that it might take time as he needed to obtain permission from the appropriate authorities, since foreign journalists travelling to an area of disturbance needed to get official approval so they could be afforded protection. Pio was visibly upset, since as a true journalist he wanted to go there without delay.
I didn't see him at the club for about a couple of weeks after that, but later, a smiling Pio told me that he had already been to the region via Thailand, using his old unofficial channels in the border areas. He showed me footage he had taken on his phone of suffering Rohingya refugees at makeshift camps. This episode convinced me once again of his professional commitment, which had been on display during his coverage of the March 2011 tsunami and nuclear meltdown. Whatever role he played at the club as an elected board member or on various committees, they were secondary to his primary role as a full-time correspondent.
When I served several times as co-chair of the professional activities committee, Pio often helped us invite important newsmakers. During his several terms as second vice president, Pio was instrumental in ensuring that our staff were fairly treated. This was another side of his character that remained hidden from most other people. He saw staff welfare as one of his duties, not something to advertise. He and I served on the board at the same time on at least in two occasions. During my term as president in 2009-2010, Pio was elected second vice president and played a crucial role in dismissing a general manager whose performance had been called into question. The club had to pay the departing GM financial compensation for terminating his contract. Pio, with the help of other committee members of, devised a way of ensuring that the club was able to recover those losses in a sensible and timely manner.
Pio always pushed to invite people who had experienced adversity in Japan and beyond. His close relationship with the Tiananmen Square activists resulted in some of them appearing at the club. His similarly close relationship with the Dalai Lama began after he visited Dharmashala to interview the Tibetan spiritual leader. He was close, too, to the Bangladeshi Nobel Peace prizewinner Dr. Muhmmad Yunus, who has spoken at the club a number of times.
Several dignitaries have paid tribute to Pio, as have those who have faced oppression and discrimination. They include Zaw Min Htut, a representative of Rohingya refugees in Japan, who posted on Facebook that he was "really heartbroken to learn that my very good friend, an Italian journalist based in Japan, is no more. He cared about human rights for all. Rest in peace, my friend; you'll be remembered for your noble endeavor forever!" Writing from Prague, the former FCCJ member and Iranian journalist Nazafarin Mirzakhalil said: "Pio was a great man. He was kind and loved to help other people."
It is unusual for an FCCJ member to be remembered with such warmth by so many people, spread out around the world. They do so as a way of acknowledging everything he did for them – extending a helping hand to make sure that their voices were heard in an unjust world.
---
Monzurul Huq is Tokyo bureau chief of Prothom Alo, the leading national daily of Bangladesh. He joined the FCCJ more than two decade ago and was president in 2009-2010.