Issue:
March 2023 | Letter from Hokkaido
Russia's war in Ukraine has made visits by former Northern Territories residents all but impossible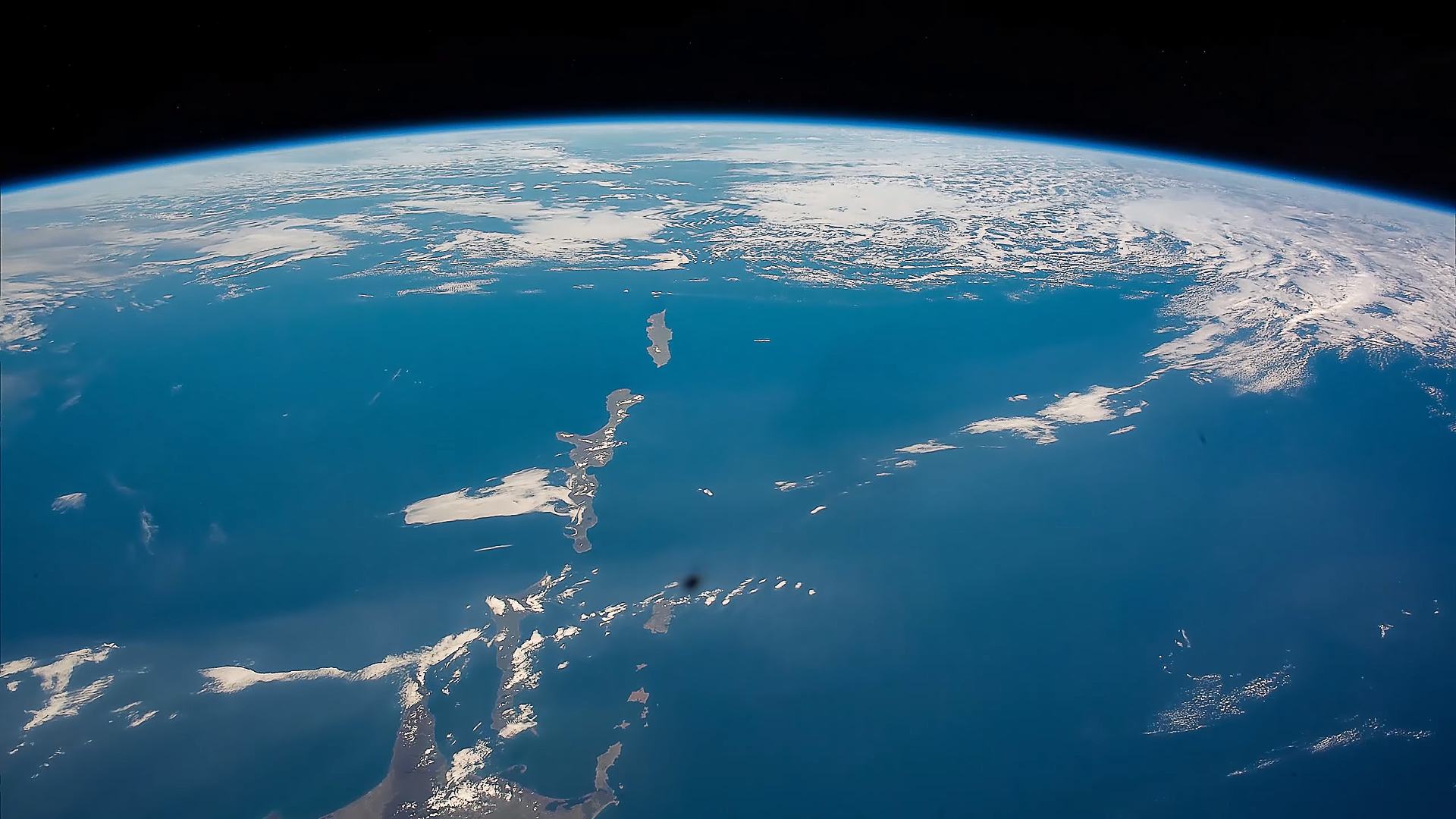 Every February 7, politicians in Tokyo, starting with the prime minister, gather at a solemn ceremony to commemorate Northern Territories Day. Its purpose is to recall the events off Hokkaido's eastern coast in August 1945, when Japanese residents of the four islands of Habomai, Shikotan, Kunashiri, and Etorofu, who had lived there for generations, woke up to discover the Soviet army had arrived.
Seventy-eight years later, the Russian army is still there, and Japan continues to demand the return of the islands. In Hokkaido, the Northern Territories issue dominates discussion of the prefecture's relationship with a country that is visible from the coastline. But Russia's invasion of Ukraine a year ago has added a new level of complexity and concern, not only to long-running bilateral negotiations over the four islands, but also to the wider economic, cultural, and grassroots ties between Hokkaido and Russia.
When talking to diplomats, businesspeople, academics, and tourists from G7 countries, Hokkaido officials echo Prime Minister Fumio Kishida's tough talk about Russia, lest they be accused of being soft on the Kremlin. To be clear, the vast majority of people in Hokkaido (including, I might add, some Russian residents I've met) are vigorously opposed to the Ukraine invasion. But as the war drags on with no end in sight, more people are wondering if it isn't time for the central government to at least tone down the anti-Russian rhetoric in order to better convince Russia to cooperate on issues directly affecting Hokkaido.
Over the past year, Hokkaido's fishing industry has watched in dismay as Japan-Russia negotiations over access to Russian fishing grounds and quotas on catches have been cancelled or delayed planned starts to the fishing season, costing time and money to communities like the far eastern port city of Nemuro. Hokkaido's Liberal Democratic Party officials, looking ahead to April's local elections, are rushing to assure support groups throughout the prefecture that national tax money will be available to help fishing cooperatives and their related Hokkaido enterprises (canneries, distributors) that had relied on Russian goodwill to keep them in business.
On a cultural level, Hokkaido-Russian relations have been deeply affected. Countless official and unofficial bilateral exchanges have either gone online or been cancelled until further notice. Some Russian cultural groups are getting into Hokkaido – a classical music group performed in Sapporo last year – but more official exchanges are being canceled and Hokkaido Prefecture announced it would close its Sakhalin office by the end of March.
This is not to say everyone here is abandoning Russia. A friend who works for a local TV broadcaster has been assigned to its Moscow bureau from October. Despite the dangers of reporting from Russia now, its importance to Hokkaido is best reflected in the fact that some local media remain intent on having reporters based there.
And what of Hokkaido's Russian community? The exact number of Russian residents at the moment is unclear. But there were just over 530 at the beginning of 2020.
https://www.jetro.go.jp/biz/areareports/special/2020/1201/3be03723e58b283b.html.
That's a small percentage of the over 9,000 Russians in Japan recorded that same year. But those who are here, I've learned, are not usually from Moscow or points west. They tend to came from neighboring Sakhalin, the Russian Far East, or even from Siberia or towns east of the Ural mountains. For them, Hokkaido is sometimes less of a destination on the other side of the world and more of a place that is in the general region they are from, easily accessible by air or, in the case of Sakhalin, by ferry.
After a year of war, most Russian residents of Hokkaido remain unwilling to speak to the media. But I sense that some are wondering what the Japanese government will do when their visas run out. If they don't want to return to Russia just yet because the war is still raging and they feel it's dangerous to go back, what will happen to them if they want to stay in Japan? The short answer seems to be that nobody in Hokkaido – or in Tokyo, for that matter – has an answer.
What of the former Japanese residents of the Northern Territories? After a year of conflict in Ukraine, visits to their ancestor's graves, which have long been part of a deal on exchanges between Japan and Russia, are frozen, with no prospect of resumption anytime soon. The average age of the former residents is over 86, so time for them to make one last visit is running out. Pressure on Kishida to drop the tough talk and work with Putin to allow them to visit their former homes was especially strong at this year's Northern Territory Day ceremony.
Locally, however, the emphasis on seems to be less on rightwing sound trucks and loud gatherings in public spaces demanding the return of all four islands, and more on taking a softer, more educational approach to Russia that doesn't alienate younger generations in both countries.
Loud demonstrations in Sapporo did take place on February, but they were eclipsed by Hokkaido bureaucrats, support groups, and even a few former islanders who conducted friendly, quiet signature campaigns. Former islanders spoke to groups of Hokkaido high school and college students about what happened to them and their families in August 1945, passing on their oral history to the next generation. Hokkaido media pundits, meanwhile, spoke of the importance of recording the former islanders' stories, and what to do about the children and grandchildren of former residents who would also like to conduct gravesite visits.
Compared to the shrill rightwing propaganda we see in too many other aspects of Japan's wartime history, the stories I heard from individuals and groups supporting the Northern Territories issue were more nuanced and, as a result, more human. Yes, the emphasis was on Japanese hardship and struggle under Russian occupation. But they also talked about individual encounters, and even brief friendships between Russian civilians who arrived in 1945 and the Japanese residents they replaced.
If nothing else, the past year has proved that Hokkaido-Russia relations are far deeper, far more complicated, and yet far more connected than I'd ever imagined. They contrast with the superficial views of Japan-Russian relations we often see in the Tokyo media. Which is unfortunate – and dangerous – for everyone, regardless of where they live.
---
Eric Johnston is the Senior National Correspondent for the Japan Times. Views expressed within are his own and do not necessarily reflect those of the Japan Times.