Issue:
April 2023
My grandfather, Kiichiro Higuchi, helped Jewish refugees during WWII. It was the natural thing to do.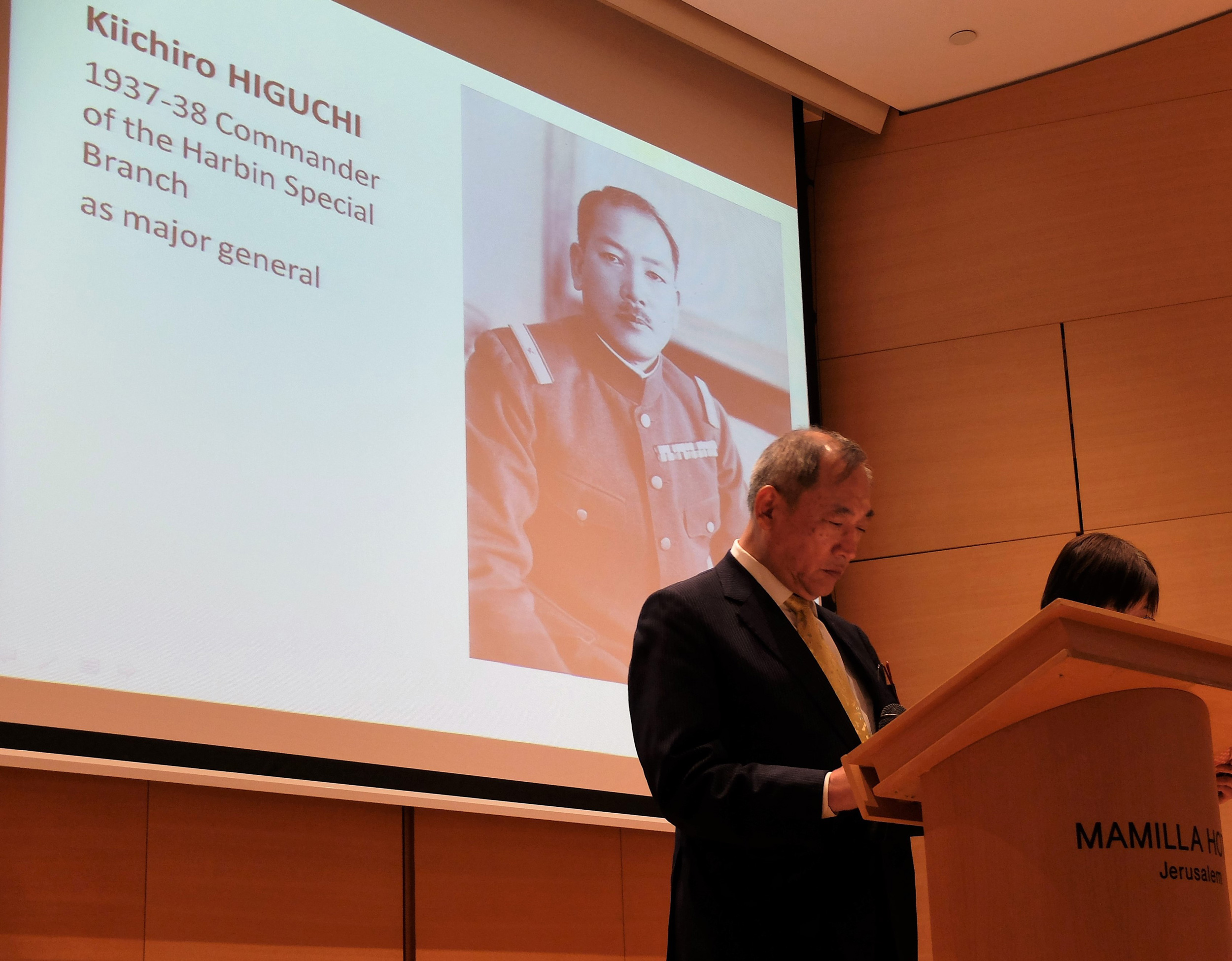 Dear Professor Kowner,
I read with interest your article about my grandfather, Lieutenant General Kiichiro Higuchi, and recalled our wonderful discussion about him over unagi grilled eel in April last year. Now, however, I am amused to find that that our fruitful discussion has been turned into tasteless unagi bones in your article in the December 2022 issue of the Number 1 Shimbun. As someone whom you labeled a "revisionist", I hope you will allow me a friendly right of reply.
First, let me make one thing very clear. The motivation of my attempt to reconstruct the activities and thoughts of my grandfather is simply to let people in Japan know what one army officer went through, and to reflect on his deeds. How people respond is not within my remit, but entirely in their hands. After all, Japan is a country where freedom of thought is guaranteed.
Throughout most of his career as an officer in the Imperial Japanese Army, Higuchi's main task – both official and personal – was dealing with Russia and its threat to Japan's security. The information he gathered or conversations he had with an uncountable number of people – both experts and citizens – nurtured a deep understanding of the behavior of Russians and the nation of Russia. It was this insight that drove him to continue mobilizing his troops on Shumshu island when he was Commander of 5th Regional Army, at a time when Russians started raiding defending Japanese soldiers, despite Japan's acceptance of the Potsdam declaration on August 14th, 1945 and the order by the Chief of Command to lay down arms thereafter. Without this decision, the Red Army might have continued advancing towards Hokkaido, and may have even occupied parts of the island before U.S. forces arrived.
Whatever his thoughts and actions, some – including you – have labelled Higuchi a phantom of militarism, particularly from an ideological viewpoint. Others, though, would call him a hero, particularly if they see international relations through the lens of realpolitik.
This is all the more relevant today as we face Russian aggression against Ukraine, in violation of the international rule of law, and its consequences. This was exactly what my grandfather stood for.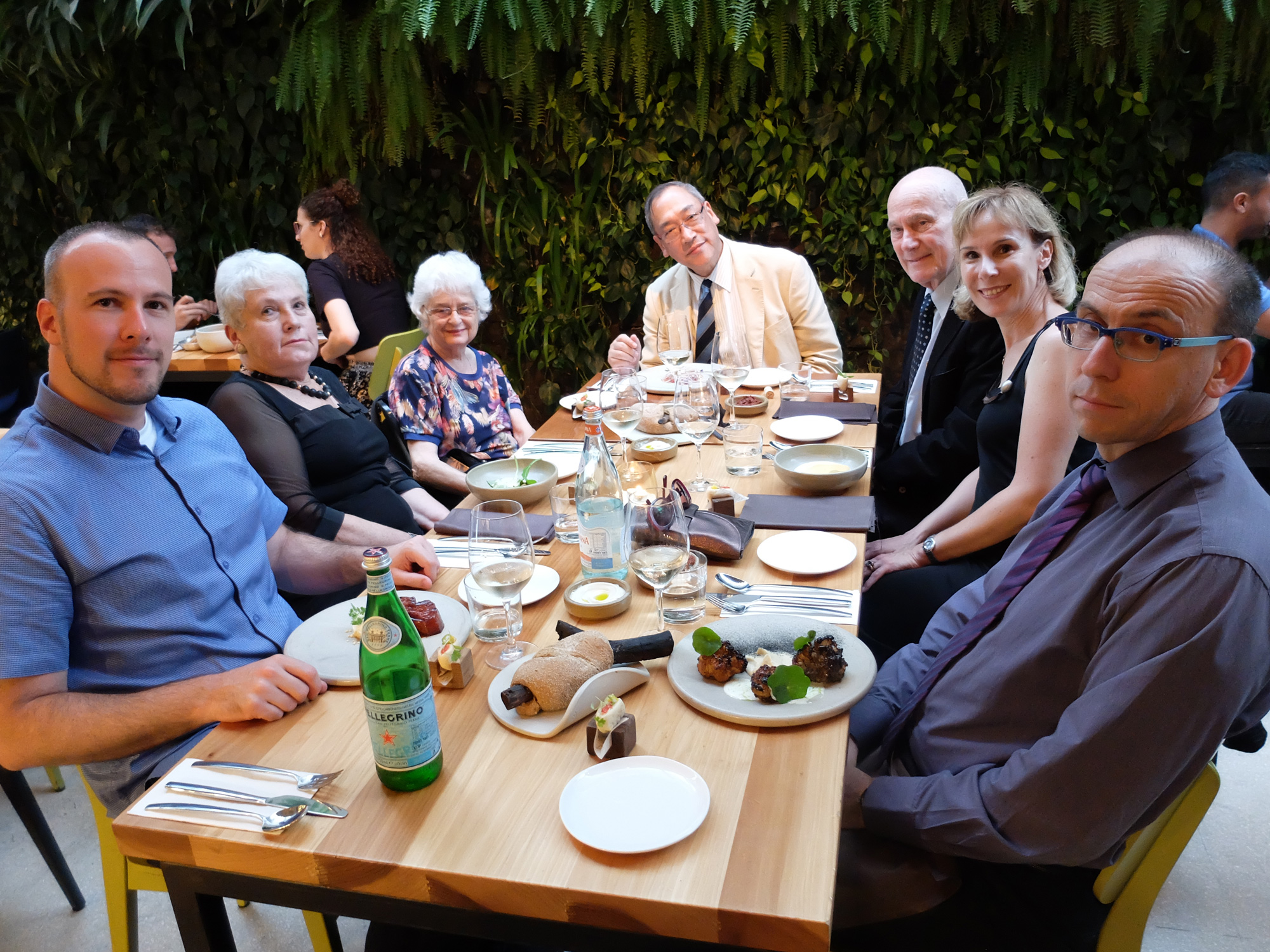 We discussed the question you raised with regard to the figure of 20,000 refugees, and I could not give you a clear answer. However, it has not been too difficult to uncover the truth, because the answer lies in Kiichiro's handwritten manuscripts of his memoirs, which I researched in the archives of the National Institute for Defense Studies in Tokyo last summer. There, he referred to "several thousand", not "20,000" Jewish refugees. The subtitle of that chapter was "the Jewish problem", and not, as it appeared in the published version of his memoirs, "the rescue of 20,000 Jewish refugees". How this change came about is a mystery to me. I vaguely recall, however, that after the funeral of my grandfather in October 1970, the headline of an article that appeared in the Asahi Shimbun read: A hidden benefactor for 20,000 Jews. In September last year, I was able to facilitate the republication of The Memoirs of Lieutenant General Kiichiro Higuchi that duly included a correction and a photocopy of the manuscript as proof. When you next visit Japan I would be happy to present you with a copy of the new publication.
Concerning the salvation of Jewish refugees that you mentioned in your article, several academic works published in Japan have shed light on its authenticity. One is an essay by Ambassador Ryuta Mizuuchi, which appeared in the 14th edition of Nihon Kokushigaku (Spring 2019). There is no English translation of this essay, but I am sure that you, as an expert in Japan studies, can digest the content without any problem. Mizuuchi is a Japanese career diplomat who once served in Tel Aviv and the translator, into Japanese, of Professor Meron Medzini's Under the Shadow of the Rising Sun. Mizuuchi draws on multiple Japanese sources to trace Kiichiro's footsteps. The point, he argues, is that Kiichiro was an intelligence officer, and that intelligence activities do not, by their nature, surface in documents. But, he continues, if you study the context of the documents and compare them with the facts on the ground, it is possible to roughly reconstruct what happened. As freedom of expression is guaranteed in Japan, I hope the questions you have raised with regard to Kiichiro's story will be scrutinized scientifically, without resorting to unilateral labeling. That research has reached the stage of serious academic debate.
Contrary to claims that Kiichiro had only a passing involvement in the fate of German-Jewish refugees, there are detailed records of the relationship between the Jewish community and the Japanese in Harbin during the reign of Manchukuo. Jewish Life, a newspaper published by the Jewish community in Harbin, is the most prominent of those records. The Jews of Harbin Live On In My Heart, by Theodor "Teddy" Kaufman, son of Dr. Abraham Kaufman – the leader of the Jewish community in Harbin - is another. All in all, the description in these sources seems to indicate the exact opposite of your description. Judging from those Japanese sources, I can say simply that Manchukuo's official policy towards the diverse local population was informed by the idea of Five Races under One Union – those racial groups being Japanese, Korean, Manchurian, Mongolian and Chinese. The antagonism that White Russians had toward Jews, and the frequent eruptions of violence that resulted, were not a creation of Japanese rule, but a reflection of the deep antisemitism inherent in Russian society.
By the time the Russians violated the Japanese-Soviet Neutrality Pact in August 1945 and invaded Manchurian territory, most of the Kwantung Army had already been disbanded. Japanese civilians were left behind without any protection and at the mercy of Russian vandalism. Many were killed, tortured or detained arbitrarily and deported to Siberia – similar to what we are now seeing in Ukraine. At that moment of despair, it is remarkable that Japanese who were lucky enough to find refuge with Jewish families – as far as written testimonies tell us – were able to survive the inferno. This is because Jews were willing to help Japanese people, despite facing intimidation from the Russian invaders. This was how Japanese and Jews went through the plague of violence in the final days of Manchukuo.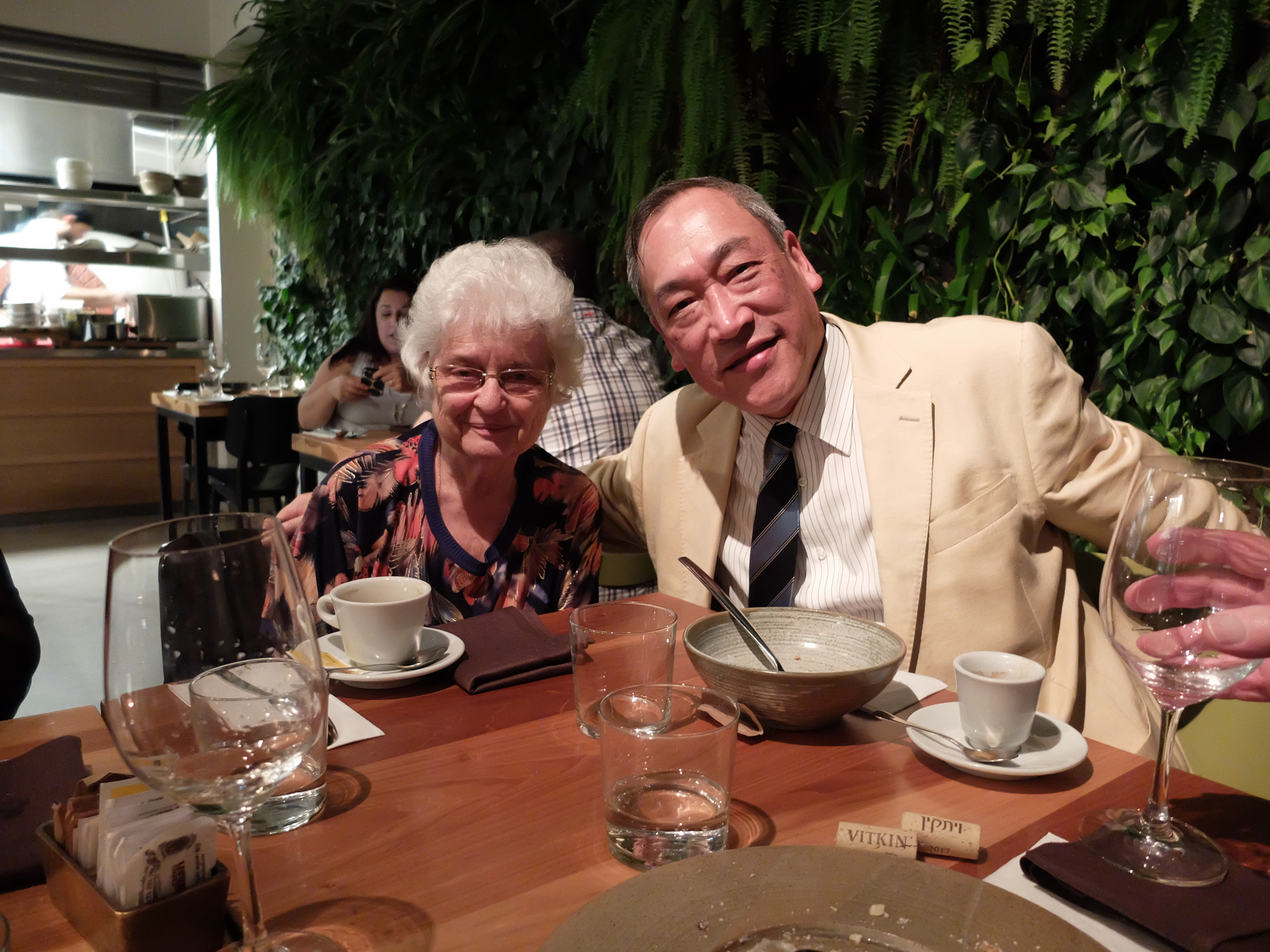 When I visited Tel Aviv five years ago, I was invited to a dinner where I met Rasha Kaufman, Teddy Kaufman's widow and the daughter-in-law of Dr. Abraham Kaufman. I was told that a Japanese tapestry of the Imperial Palace in Tokyo hung on the dining room wall in the Kaufmans' home. She and her husband had brought it all the way from Harbin to Israel when they were relocated after World War II. What does this mean? The artwork was obviously a gift that Abraham and Teddy received when they visited Japan in 1939, and which has since been kept as a family treasure, surviving even the time Abraham was deported to Siberia by the Russians before spending the past 80 years lovingly cared for in Israel.
Professor Medzini wrote in his remarks on the publication of the Japanese translation of his work: "Japan stands out among the very few nations that either rescued Jews from the Nazi Holocaust in Europe during World War II or did not go out of their way to harm the Jews under their control … Japan, although formally a member of the Axis and an ally of Germany and Italy, ignored repeated German demands to harm the Jews in its territories … Very few Israelis, let alone Jews in other countries … were aware of the fact that while European Jewry perished at the hand of the Nazis, over 40,000 Jews who found themselves in Japanese controlled territories during the Pacific war survived the war … (It) is good that more Japanese will come to know that Jews owe a debt to Japan for helping many distressed Jews fleeing from what would become the Holocaust."
Historical studies are a human science that aim to pursue the truth. If new evidence is discovered, inevitably it will lead to revisions to what went before. It seems to me, however, that you are "revising" the wisdom of Professor Medzini without providing any evidence, and labelling those who are pursuing the truth as "revisionists". How, then, can you describe yourself as anything other than a "labeling revisionist"?
On the occasion of the Symposium of the Israeli Association of Japanese Studies, held in Jerusalem to commemorate the 70th anniversary of Israel's independence and the 150th anniversary of the Meiji Restoration, I talked about a speech Kiichiro delivered in Harbin at the First Far Eastern Jewish Congress in December 1937, as well as his interview with the Harbin Times. He could not abide Hitler's arrogance, because he discriminated against not only Jews but also Asians in Mein Kampf. My grandfather used to say to me: "At that time we Japanese couldn't lodge with European families … only with Jewish families. If they were in a difficult situation, we had to help them. It was the natural thing to do."
In fact, Kiichiro stayed with a Jewish family – the Goldsteins – when he was a young officer in Vladivostok in 1920, and learned a great deal about Jewish issues from them. When I asked Professor Ben-Ami Shillony about my grandfather, he answered: "He was a samurai who lived according to Bushido principles." That perfectly sums up my grandfather's attitude toward the Jewish people.
---
Ryuichi Higuchi is professor emeritus of Meiji Gakuin University and was vice president of the International Musicological Society from 2012-2017