Issue: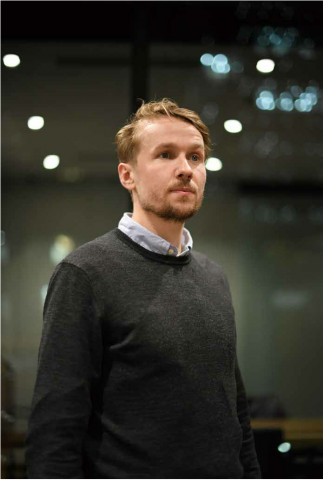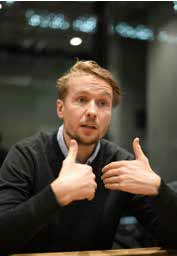 "I ALWAYS WANTED TO EVENTUALLY WORK AS A CORRESPONDENT. EVERY CHANCE I GOT TO TRAVEL OUT OF HOLLAND, I GRABBED IT.
Journalism serves a couple of purposes: to report the truth, and, ideally, to add meaning to it. Dutch journalist Bobbie van der List tries to do both, to write facts with objectivity and a touch of empathy giving life to the stories he shares.
Van der List spent his childhood in the Netherlands, mostly in Amsterdam where he says he enjoyed the diversity and Utrecht. After earning a bachelor's degree in journalism in the Netherlands, he had a couple of jobs before returning to academia to specialize in East Asian studies at Lund University in Lund, Sweden. His love of exploring is what perhaps led to his interest in journalism, he says. "I always wanted to eventually work as a correspondent," he says. "Every chance I got to travel out of Holland, I grabbed it."
He chose to focus on Japan over China, and as part of his graduate degree program, visited Waseda University in Tokyo for two months while he wrote his master's thesis. It was on Japan's state secrecy law a law that allows the Japanese government to withhold information from the public to "preserve its data security."
After obtaining his master's degree, his adventurous spirit led Van der List to move to Japan. "I've always been curious about living in one of the biggest cities on earth," he says. His initial plan was to spend only a month or two in Tokyo. But the more he explored and met people, he realized that the city, and by extension, Japan, had many stories worth sharing; he decided to stay longer. "I didn't think I would stay here for four years," he says.
AS A FREELANCE JOURNALIST, Van der List has written for both Dutch and international publications. He has covered stories for NRC Handelsblad, Trouw, Financieele Dagblad, Parool, and AD; for the international audience, he has written for Vice and Strategy + Business. The topics he has chosen are eclectic. He has interviewed Fukushima's evacuees from the March 2011 triple disaster that hit Tohoku; a North Korean defector who sought refuge in Japan; a hikikomori recluse; a working mother who fought against maternity harassment; and a drug addiction counselor, who himself had recovered from drug addiction.
What drives Van der List to write about them and the issues they grapple with stems from his willingness to understand the world from a local lens and share their stories with people back in Holland and with the world. He writes about the people not in spite of but because they are part of Japan's taboos. "Sometimes you wonder whether there's an effect on the people of Japan," he says. But people have told him that one way to change these issues is by having journalists from outside write articles about the inside.
He says it was rewarding to write about the North Korean defector. People in the Netherlands had no knowledge of the claim that Koreans were lured into returning to North Korea as part of a Japanese government program,, so it shed light on an underreported issue. Although he acknowledges that other journalists in Japan have written about such stories, Van der List is covering them at a time when much of mainstream media have shifted their focus to China.
"And it's nice to show a side of Japan beyond the cliché," he says.
Activism, however, is not his purpose. "In Holland, drugs are legal, but in many other places, they're not," he says. "I'm not writing articles so that the next day, everybody can sniff cocaine."
BUT WRITING ABOUT SOCIAL issues in Japan, which are often taboo, can be challenging, admits Van der List. He believes that one of the challenges about reporting from Japan is how to communicate with the people he interviews, not necessarily because of the language but because the distinction between honne and tatemae can be hard to make. "Sometimes, you don't know how much you can ask," he says.
He experienced journalistic "mutual understanding", for example, after writing about a father who had lost a child in the 3/11 disaster; Van der List was able to write a good story, and the father was able to share stories that were important to him. He says it can be difficult to get to an issue's core when people simply want to discuss the periphery, but the language is key. "Learning the language makes the experience more enjoyable and deep."
His long term goals in journalism involve other formats. In the future, Van der List hopes to create a radio program and maybe a podcast that would focus on a particular theme in each episode.
The FCCJ is one of the things in Tokyo he appreciates. "One of the great things about being in this Club," he says, "is that you are literally among walking encyclopedias."
---
Marina Yoshimura is a senior at Waseda University. She currently
writes for the university's public affairs department and is a member of
the Number 1 Shimbun committee