Issue:
FCCJ EXHIBITION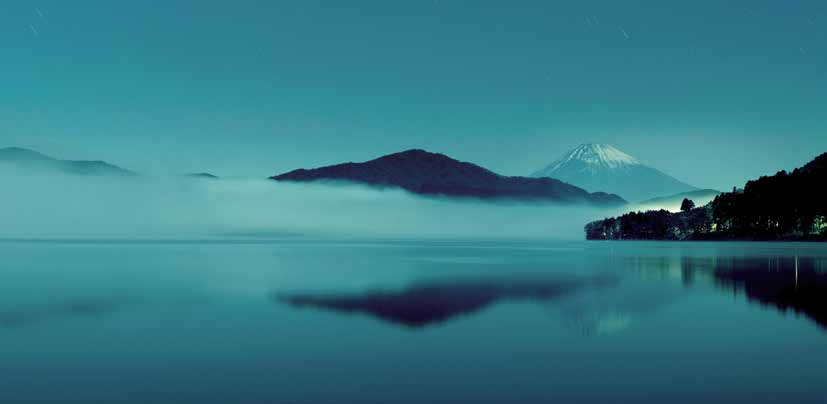 I remember first becoming aware of Mt. Fuji during a summer festival when I was three years old and my family had gone out in a pleasure boat. I still have a vague memory of a firework display and a spectacular Mt. Fuji seemingly floating in the night sky.
Every morning Mt. Fuji calls out to me. I awake, then go to see it.
I hope you will enjoy these images of a 'tranquil Fuji' in the first year of Reiwa.
Katsura Endo was born in Hakone, 1958. His grandfather was a landscape photographer and his father a commercial photographer. Endo took part in a climb in the Himalayas in the winter of 1979-80 and held a solo exhibition on his return. Since then, he has been involved in countless photo projects, but he considers photographing Mt. Fuji to be a life work. He has held numerous solo exhibitions both in Japan and abroad.
NEW MEMBERS

REGULAR MEMBER
Rie Hayashi, is the managing director of NHK World Department. She joined NHK as a news reporter, focusing mostly on Japanese politics and diplomacy. From 2008 to 2012, she was a senior manager in the Corporate Planning Department. From 2012 to 2017 she held executive positions at the Global Strategy Division of NHK World Department. From 2017 to 2019, she was the director of NHK Kobe Station. She took on her present post in 2019.
PROFESSIONAL JOURNALIST/ASSOCIATE MEMBERS
George Miller, Temple University
Jin Nakamura, Atomi University
Kumiko Seto, Freelance
ASSOCIATE MEMBERS
Yuji Aihara, Toyota Tsusho Corporation
Lia Camargo, The Third Eye Corporation
Kiyoshi Kawamoto, IDOM Inc.
Yumiko Mizuno, Mizuno Handy Harman, Ltd.
Yuji Ohashi, Mori Hospitality Corporation
Satoshi Tanaka, Mitsui & Co., Ltd.
Yasuyo Yamazaki, Kuni Umi Asset Management Co., Ltd
REINSTATEMENT (ASSOCIATE
MEMBER)
Nami Fukutomi, Landscape Co., Ltd.
JOIN THE FILM COMMITTEE . . .
. . .on Wed., Jan. 15 at 6:45 p.m. for a sneak preview of the international festival favorite Complicity, an authentic and moving depiction of an illegal immigrant working in Japan. Although he finds work with an understanding boss, Liang
Chen lives in fear his true identity could be exposed at any moment. And he's also plagued by guilt: we learn through flashbacks that he has left his ailing mother and demanding grandmother in his native Henan, where family responsibilities
had curtailed any hopes he'd had for the future. He'd come to Japan intending to work for three years, save money and return to start his own business. But a lost wallet jeopardizes his plans. Complicity erases cultural barriers as it
touches on themes of trust, friendship and food as the catalyst for building bonds. Debut director Kei Chikaura, Chinese star Yulai Lu and legendary Japanese star Tatsuya Fuji will join us for the Q&A session. (Japan/China, 2018; 116 minutes; in Japanese/ Mandarin with English/Japanese subtitles) — Karen Severns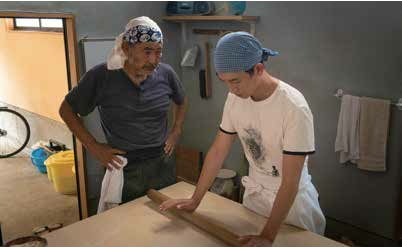 CLUB CHRISTMAS PARTY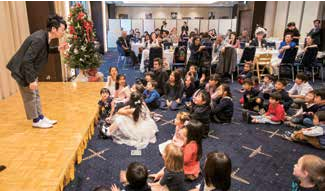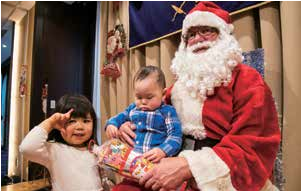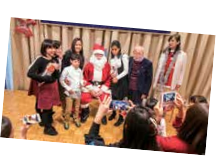 In December last year, the Club's Christmas Party was a happy and well-attended success, and families (children were, of course, central to the party and a donation ensured their attendance was free) were treated to a Christmas buffet meal, Billy the magician, music from Club Member Mary Corbett—and, naturally, Santa.
NEW IN THE LIBRARY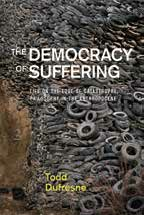 The Democracy of Suffering: Life on the Edge of Catastrophe, Philosophy in the Anthropocene
McGill-Queen's University Press Todd Dufresne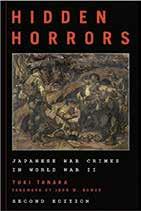 Hidden Horrors: Japanese War Crimes in World War II: Second Edition
Yuki Tanaka Rowan & Littlefield Publishers Gift from Yuki Tanaka
IN MEMORIAM
Regular member TSUKASA FURUKAWA passed away Dec. 11 in a Tokyo hospital after a long illness He was 87.
Furukawa was Tokyo Bureau chief for Fairchild Publications and a well-known figure on the Tokyo fashion scene.
He was an enthusiastic club participant and served on three boards and several committees.
AT THE CLUB
"ONE OF THE ISSUES IN INVESTIGATING RAPE CASES IS THAT ONLY 7 PERCENT OF JAPAN'S POLICE OFFICERS ARE WOMEN. SO THERE IS A LOT OF GENDER INEQUALITY IN THE POLICE.
I HAD TO RE-ENACT THE RAPE ON THE FLOOR WITH A LIFE-SIZED DOLL IN FRONT OF THREE MALE OFFICERS. THAT IS REALLY TRAUMATIZING"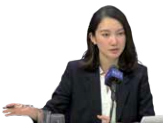 Shiori Ito, journalist, after the favorable court ruling in her rape case against Noriyuki Yamaguchi, Dec. 19