Issue:
. . . on Monday, June 13 at 7:00 pm for the magical pairing of showbiz royalty Kyoko Koizumi and spark plug Fumi Nikaido, as radical aunt and bored niece, in the thrillingly quirky Kako: My Sullen Past, the second film from award-winning writer-director-author Shiro Maeda. Nikaido plays 18-year-old Kako, whose summer vacation is shaken up by the arrival of long-dead Aunt Mikiko, a wisecracking eccentric who is apparently still on the run. Mikiko takes up residence in Kako's room despite her niece's fierce protestations, but when Kako hears about her aunt's days as a radical bombmaker, a grudging respect is born. Stuffed full of zingy dialog, oddball characters, off-kilter comedy, outrageous twists and unexpected turns, Kako never wears out its welcome. It moves so quickly, in fact, that its many screwball pleasures may require a second or even third viewing. Nikaido and Maeda will be on hand for the Q&A session.
(Japan, 2016; 120 minutes; Japanese with English subtitles.)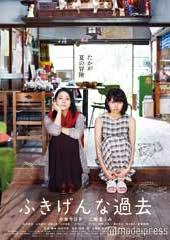 IN MEMORIAM
With deep regret I wish to inform FCCJ members that David Watts, a former Tokyo Bureau Chief for the Times and a past Regular Member and officer of the FCCJ passed away in the UK on April 10. He was 72.
A Times journalist since 1974, Watts joined the FCCJ in November 1984 on his posting to Japan as the London newspaper's Tokyo correspondent.
He was a popular member and took part in Club activities. Watts served on the Bruce MacDonell Board as secretary 1986-1987 and was 2nd Vice President on the Naoaki Usui Board of 1987-1988.
He came to the post in Tokyo after four years as Southeast Asia correspondent for the paper, stationed in Singapore, from where he covered the ASEAN countries and made regular trips into Cambodia and Vietnam.
We offer our deepest condolences to his wife Shizuko and his two sons, Mark and Dominic.
His obituary, which appeared in the Times on May 17, appears on our website.
---
– Peter Langan, FCCJ Acting President

REGULAR MEMBERS
CHLOE ARENSBERG was named Asia Bureau Chief for CBS News in April 2014, where she directs the news division's coverage of the region. Based in China, she manages both the Beijing and Tokyo bureaus of CBS News. She earned a bachelor's degree from Barnard College, Columbia University and a master's degree from Harvard University's Kennedy School of Government. Since joining CBS News in 2002, Arensberg has held a number of key positions within the New York and Washington, D.C. newsrooms. She has covered such major international and national news events as the 2015 earthquake in Nepal; the Hong Kong protests in 2014; the regional disputes in the South China Sea; the 2004 and 2008 Presidential campaigns; Hurricane Katrina; and the earthquake in Haiti.
ASSOCIATE MEMBERS
Takahiro Araki, Yoshimoto Kogyo Co., Ltd.
Hiromichi Itabashi, Nara Machinery Co., Ltd.
Yasutaka Koike, Monorail Agency Co., Ltd.
Hiroyuki Miyoshi, Ajinomoto Co., Inc.
Yasuo Nagai, Yoshimoto Kogyo Co., Ltd.
Tetsuya Noguchi, Mitsubishi Corporation Energy Co., Ltd.
Yoshitaka Ohashi, Ohashi Kousan Co., Ltd.
Hiroyuki Sasaki, Pikaichi Inc.
Yukihiro Shiraishi, Asahi Breweries, Ltd.
Hiroyasu Yamami, Yamami Integrator Corporation
Kumiko Yazaki, Ajinomoto Co., Inc.
Hiroyuki Yokoi, ABC Cooking Studio International
REINSTATEMENT (ASSOCIATE)
Isao Igarashi, DT Holdings, Inc.
Casey Wahl, Wahl & Case K.K.
Ise Jingu and the Origins of Japan
Miori Inata; Matt Alt, Hiroko Yoda, Gregory Starr (trans.)ShogakukanGift from Miori Inata
Asian Nationalisms Reconsidered
Jeff Kingston (ed.)RoutledgeGift from Jeff Kingston
Kokutai no kiki: nihon metsubo seiryoku tono tatakai ni katsu!
Hiroyuki FujitaIBAS PublishingGift from Hiroyuki Fujita
Senso hanzaikoku wa amerika datta: eikokujin janarisito ga akasu tokyo saiban 70-nen no kyomo
Henry Scott Stokes; Hiroyuki Fujita (trans.)Hato ShuppanGift from Hiroyuki Fujita
Yucho mane wa doko e kietaka: kakusa o unda yusei mineika no shinjitsu
Hidehiro Kikuchi; Kobo Inamura SairyushaGift from Kobo Inamura
Fushigina igirisu
Toshihiko Kasahara KodanshaGift from Toshihiko Kasahara
Holy Foolery in the Life of Japan: A Historical Overview
Higuchi Kazunori; Waku Miller (trans.)International House of JapanGift from George Baumgartner
The Akita Ranga School and the Cultural Context in Edo Japan
Riko Imahashi; Ruth S McCreery (trans.)International House of JapanGift from George Baumgartner
Japan's Asian Diplomacy: A Legacy of Two Millennia
Kazuo Ogura; David Noble (trans.) International House of JapanGift from George Baumgartner
No More Champagne: Churchill and His Money
David LoughPicadorGift from Todd Crowell
Embers of War: The Fall of an Empire and the Making of America's Vietnam
Fredrik LogevallRandom HouseGift from Todd Crowell
Sambuichi Hiroshi setochi no kenchiku: kaze mizu taiyo tsuki chikei = Hiroshi Sambuichi- Architecture of Inland Sea
Hiroshi SambuichiTOTO PublishingGift from TOTO Ltd.
Kieta machikado: Tokyo
Keiso TomiokaGendoshaGift from Robert Linington
Walking the Kiso Road: A Modern- day Exploration of Old Japan
William Scott WilsonShambhala
Fukushima and the Privatization of Risk
Majia Holmer NadesanPalgrave Macmillan
Lost Enlightenment. Central Asia's Golden Age from the Arab Conquest to Tamerlane
S. Frederick StarrPrinceton University Press
Writer's Market 2016: The Most Trusted Guide to Getting Published
Robert Lee Brewer (ed.)Writers Digest Books
RICOH imagines new ways to change waste into value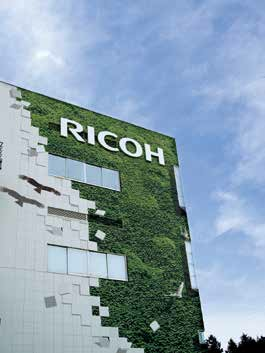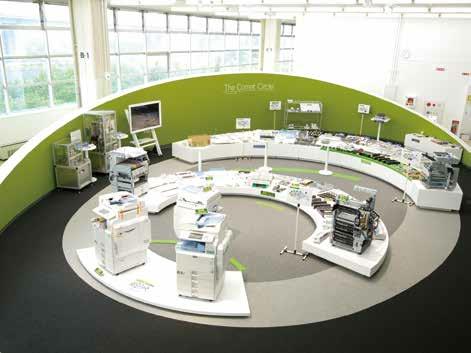 As RICOH marks its 80th anniversary, the company took the first step on a fresh path to a sustainable future with the opening of its new Eco Business Development Center on April 15. Located in Gotemba near the foot of Mt. Fuji, the new facility combines active recycling with research into new frontiers of sustainability and outreach to raise awareness of the potential for sustainability.
RICOH's Reuse & Recycling Center at Gotemba will process 20,000 used multifunction printers each year, as lead facility among three plants across Japan. But with researchers on site closely monitoring the process, the aim is to continuously improve reuse and recycling efforts and extend efforts into a wider range of products.
The co-located Eco-Business Technology Verification Center has a wider remit to explore potential for conserving resources and harnessing energy from new sources, such plastic waste and forest biomass as well as micro-hydro and battery research. The focus will be on "open innovation" through collaborative efforts with academia, local communities and others.
Gotemba's third function will be information outreach and environmental education, raising awareness of all facets of eco•business potential among local communities, schools and RICOH customers.
The opening of this new facility marks an important new phase in RICOH's commitment from Activate Wind 0 the 1990s to do well by doing good: growing its business by reducing environmental impact.
For more information, see: www.ricoh.com/release/2016/0415_1.html