Issue: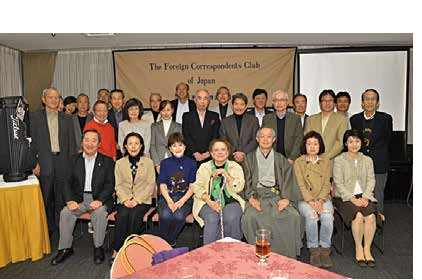 The FCCJ's 70th Anniversary Year Golf Tournament was held last Nov. 20 at the U.S. Army's Zama course (at a much more reasonable fee than comparative courses in Japan). First Vice President Peter Langan led a group of 29 around the links on a beautiful fall day. Winner in the Regular Member category was Duke Ishikawa, with Kiyotaka Yoshida taking the overall crown. In the women's category, Sachiko Mori walked off with the prize. The participants toasted the winners at a later event at the Club.
… on Thurs., Mar. 17 for Lowlife Love, Eiji Uchida's blackly comic exposé of Japan's no-budget film industry. In a recent Japan Times article about the real- life travails of SMAP and Becky, Mark Schilling wrote: "Eiji Uchida's scabrous new comedy about the struggles of a down-and-out indie film director, Lowlife Love, confirms what I have known for years: Japanese show business can be brutal to the weak or clueless. They end up used and discarded, like so many human Kleenexes." He went on to call the film "required viewing." Based on some of the more extreme incidents told to and witnessed by the acclaimed writer-director, the film was produced by Adam Torel (Fukuchan of Fukufuku Flats). Lowlife Love focuses on the desperate, misogynistic subculture of cinematic strivers, and features another indelible performance by indie star Kiyohiko Shibukawa, who will join Uchida and Torel for the Q&A.
(Japan, 2016; 110 minutes; Japanese with English subtitles)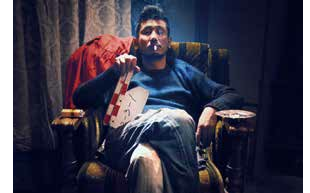 "Looking at corporate income and the environment of household income, we still have grounds to say that the economy is gradually recovering."
Masahiko Shibayama,
Special Advisor to the Prime Minister,
on the negative growth of the Oct.-Dec. quarter. Feb. 24, 2016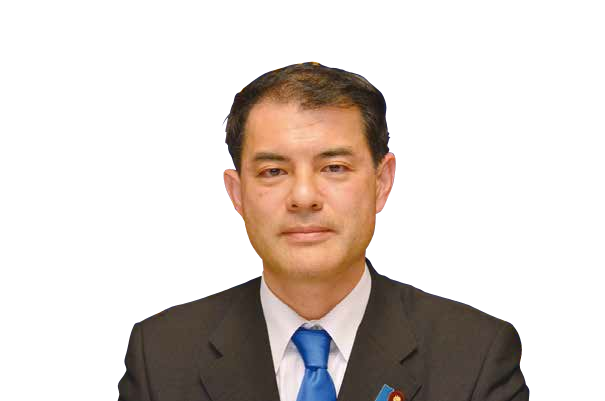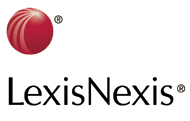 Discount LexisNexis Subscriptionsfor FCCJ Members
The FCCJ is pleased to offer members a substantial discount on subscriptions to LexisNexis' news database service, Nexis.com
The Members-only deal allows for flat-rate access at¥7,900 per month – offeringbig savings on a service that normally costs ¥126,000 per month
The service will be billed by the Club. The FCCJ benefits from all subscriptions sold under this arrangement.
Nexis provides access to news and information from more than 34,000 sources, including Kyodo News, Jiji, Yonhap, Xinhua, AP, Reuters, AFP, all major world newspapers and specialist news sources. Also included is a database of U.S. and international company information, biographical databases, country profiles and a U.S. legal database.
For those already in on the secret, the application form is available on the FCCJ website or from the 19F Club office.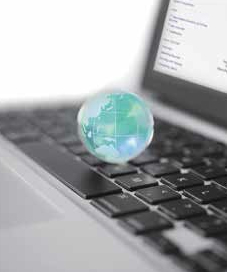 REGULAR MEMBERS
JUNO KONDO is currently the executive director of Kyodo News in charge of international strategy, digital services, sports data and the 2020 Tokyo Olympic Games. Kondo joined the company in April 1979 after graduating from Waseda University. Much of his career has been in positions at bureaus overseas, including stints as bureau chief in Nicosia, Phnom Penh, Bangkok and London. Prior to assuming his present position in June 2013, he was deputy head of the Organizational and Systemic Reform Implementation Headquarters, chief of the Audio-Visual News Center, and one of the deputy managing editors of the News Section.
KAKUYA OGATA is the managing director of the International Department of Kyodo News, which is in charge of Kyodo's foreign-language news services and global strategy. He joined the company in April 1984 after graduating from Keio University. Ogata was the Bonn bureau chief, concurrently serving as head of the Berlin and Warsaw bureaus, and later served as correspondent at the Washington bureau, where he covered the White House and the State Department. He assumed his present post in June 2015 after stints as deputy managing director of the Digital Operations Department and deputy managing director of the Strategic Planning Office.
PROFESSIONAL/JOURNALIST ASSOCIATE MEMBER
Amy Chavez, Japan Times
REINSTATEMENT (P/JA)
Rinjiro Sodei, Hosei University
ASSOCIATE MEMBERS
Toru Arai, Morinaga & Co., Ltd.
Yuriko Akiyama, USM U. Schaerer Sons K.K.
Takahiro Araki, Yoshimoto Kogyo Co., Ltd.
Atsushi Hayakawa, Hayakawa Publishing Corporation
Tomoko Kashiwabara, Kyowa Hakko Kirin Co., Ltd.
Katsuhiko Masumoto, Benesse Holdings, Inc.
Ryu Maeda, Occidental Underwriters International
Hiroki Nakamura, Kyowa Hakko Kirin Co., Ltd.
Yasuo Nagai, Yoshimoto Kogyo Co., Ltd.
Yoshitaka Ohashi, Ohashi Kousan Co., Ltd.
Hiroji Suzuki, Kyodo Enterprise, Ltd.
Kaori Sakamoto, Benesse Holdings, Inc.
Masako Sano, Shiohama Shoji Co., Ltd.



Rachi higaishatachi o migoroshi ni shita Abe Shinzo to reiketsu na menmen
Toru HasuikeKodanshaGift from Toru Hasuike
Eikokujin kisha ga mita sekai ni hirui naki nihon bunka
Henry Scott-Stokes ; Hideaki Kase; Hiroyuki Fujita (trans.)ShodenshaGift from Hiroyuki Fujita
Ogata Taketora to CIA: Amerika kobunsho ga kataru hoshu seijika no jitsuzo
Noriaki Yoshida HeibonshaGift from Noriaki Yoshida
My Shanghai, 1942-1946: A Novel
Keiko ItohRenaissance BooksGift from Keiko Itoh
Kyodo Tsushin news yotei, 2016
Kyodo Tushinsha Henshukyoku Yotei Senta ed.Kyodo TsushinshaGift from Takeshi Fujita (Kyodo News)
The Republic of China Yearbook, 2015. Department of Information Services, Executive Yuan (Comp.)
The Executive Yuan, Republic of China (Taiwan) Gift from Taipei Economic and Cultural Representative Office (Japan)
Daughters of the Samurai: A Journey from East to West and Back
Janice P. NimuraW.W. Norton & Company
Flowers That Kill: Communicative Opacity in Political Spaces
Emiko Ohnuki-Tierney Stanford University Press
A Handbook for Travellers in Japan (reproduction of the 3rd ed.)
Revised and for the most part re-written, by Basil Hall Chamberlain and W. B. Mason.John Murray
Rediscovering Rikyu and the Beginnings of the Japanese Tea Ceremony
Herbert PlutschowGlobal Oriental
Kokkai benran, 139 edition
Shuhari Initiative Ltd.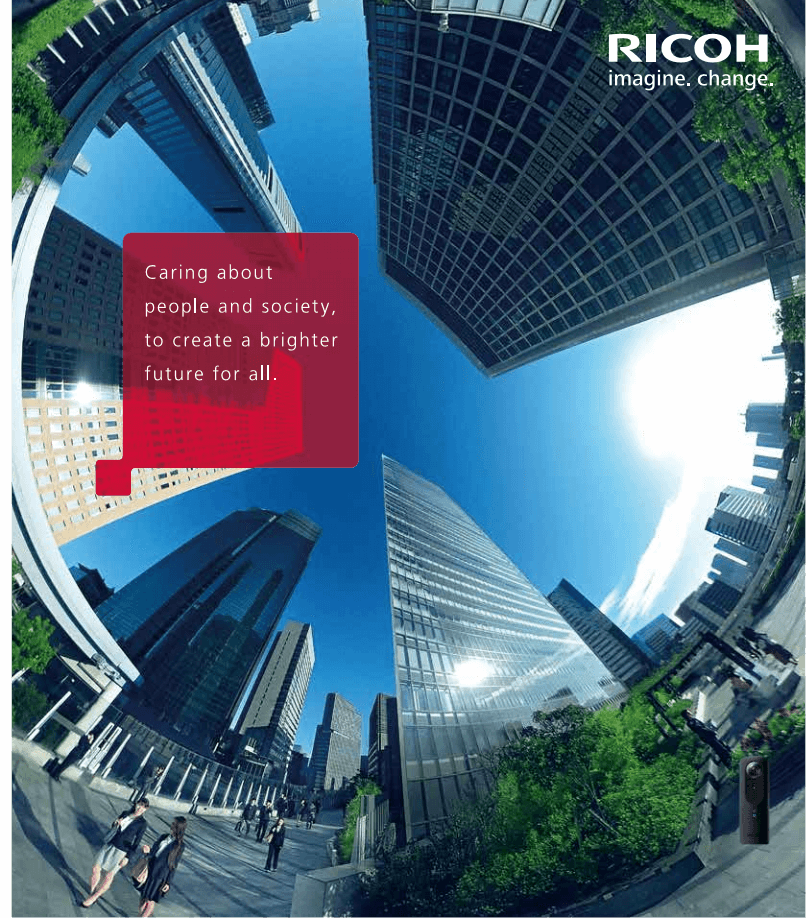 At Ricoh, innovation is driven by people and society. As we have strived to support evolving lifestyles with environmentally friendly technology, our business horizons have expanded from printing to information technology and visual communications. We have also revolutionized fabric and material design with new printing technologies, and developed new smart manufacturing and optical technologies. Now, as we celebrate our 80th anniversary, we renew our pledge to serve people and society, and to create a brighter future for all.