Issue:
The Tokyo government is preparing residents for a major earthquake with some sage advice and a little help from a rhinoceros.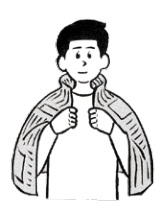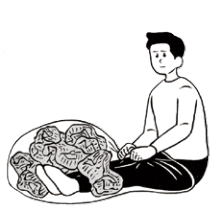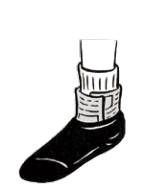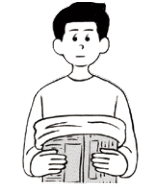 A FRIEND WHO LIVES in a village close to my home in the Vale of Chichibu, some 80km northwest of Tokyo, was recently approached by a realestate agent who had a client seeking a country retreat: "Would she be interested in selling her house?"
It transpired that the client was looking for a safe haven in case of a future Tokyo earthquake. Chichibu's mountainous geological formations are rock solid, unlike the wobbly parts of reclaimed Tokyo prone to liquefaction. Although quakes are not unknown in this scenic valley, the risk of major damage is considered to be slight. Just how serious was this house-hunting?
There was no need to look far. "It is predicted that there is a 70 percent possibility of an earthquake directly hitting Tokyo in the next 30 years. Are you prepared?" So reads the introduction to Tokyo Bosai Disaster Preparedness Tokyo a 340-page manual from the city government's Disaster Prevention Division published last September.
It is a comprehensive guide to how to react to disasters striking Tokyo, including typhoons and volcanic eruptions. (A little-known fact is that there are 21 active volcanoes in the Tokyo Metropolitan area.) But the emphasis of the bright yellow paperback volume is on earthquake preparedness, survival tips and essential information you should know before the event.
A staggering 7.35 million copies of Tokyo Bosai have already been distributed to Tokyo citizens, including about 30,000 copies in English.
Of special value are sections covering four basic essentials including stockpiling supplies, preparation inside the home, preparation outside the home and preparation through communication with neighbors.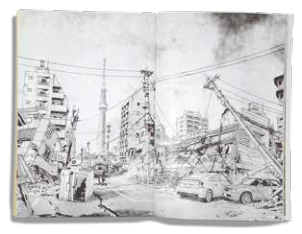 There are lists of recommended items for stockpiling at home and for preparing emergency bags for individuals, plus tips on how to make emergency toilets and adapt the size of batteries to fit different appliances. Newspapers can be useful too, to make bedding. Journalists might be glad to find another use for newsprint, apart from wrapping fish and chips.
Inevitably, I suppose, there is a Disaster Preparedness Tokyo character Bosai the rhinoceros. Bosai is Japanese for disaster preparedness and sai is the word for rhinoceros. He appears throughout the manual, and if you flick the pages in the bottom right-hand corner, you'll see an animated Bosai reminding people to be prepared.
The disaster preparedness mascot, top; ways of using newspaper to keep warm post-disaster, above; and a frame from the book's manga, below.
In general, the tone of the text is very straightforward and almost reassuring. But two sections in particular caught my attention.
On pages 72 through 76 are moving interviews given by survivors of the earthquakes in Kobe in 1995 and Tohoku in 2011, conveying their experiences and in some cases, recommendations. And the back of the book features a 14-page manga treatment of Tokyo X Day, by writer/artist Kaiji Kawaguchi, which depicts the great quake to come in dramatic drawings.
Ominously, the caption on the title page reads: "This is not a 'what if' story. One of these days, this story is sure to become reality."
So, be prepared. Chichibu, anyone?
PDF versions in English, Chinese and Korean can be downloaded free of charge from these sites:
www.metro.tokyo.jp/ENGLISH/GUIDE/ BOSAI/index.htm
www.metro.tokyo.jp/CHINESE/GUIDE/ BOSAI/index.htm
www.metro.tokyo.jp/KOREAN/GUIDE/ BOSAI/index.htm
The book is also available in the Club library
---
Geoff Tudor writes for Orient Aviation, Hong Kong.