Issue: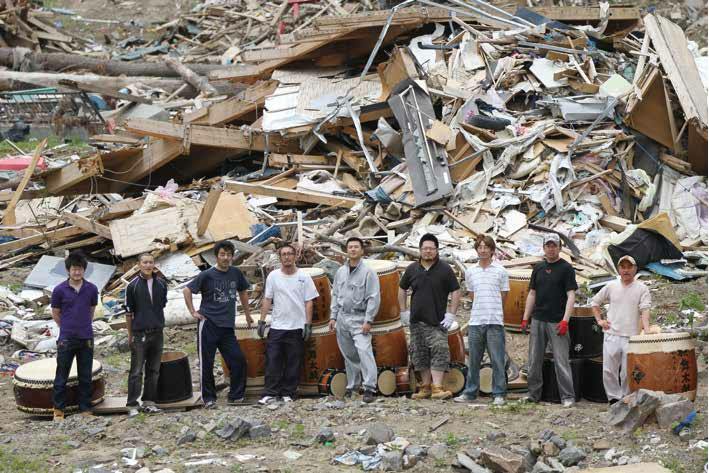 I LIVE IN THE town of Kamaishi in Iwate Prefecture, in the Tohoku region of Japan. When the great earthquake struck on 3/11, five years ago, I grabbed a camera and fled towards the evacuation center located in the grounds of the local junior high school, with the tsunami close on my heels.
From that day on, my family and I began life as refugees.
Also from that day, I started to slip out from the evacuation center early in the morning while most people were still asleep, and walk through the devastation wrought by the earthquake and tsunami, photographing the various sights until dusk fell. This became my daily routine.
Five years have now passed since I began to record everyday life – the turning of the seasons, various traditional events and the gradual changes that have taken place. Even today, the situation is such that for various reasons a large number of disaster victims are forced to remain in temporary housing.
I intend to continue to photograph the people as they strive to rebuild their towns and communities, showing them as they come together to enjoy local festivals and folk entertainments, in order to ensure that memories of this catastrophe do not fade away.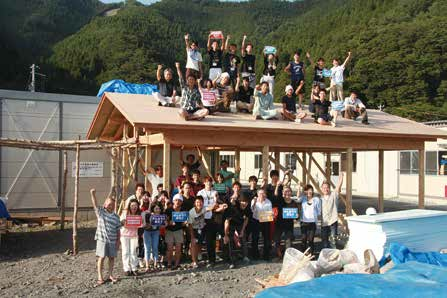 ---
Shinpei Kikuchi graduated from the Tokyo College of Photography and studied under Tadashi Fujiwara at Photo Studio Fujiwara in Tokyo for 5 years. He returned to Kamaishi in August 1975. After the death of his father he took over the Kikuchi Photo Studio. His house/studio escaped total destruction on 3/11, but all his photographic data was carried away by the tsunami. Since that time he has devoted himself to producing a photographic record of the changes in the disaster area.