Issue: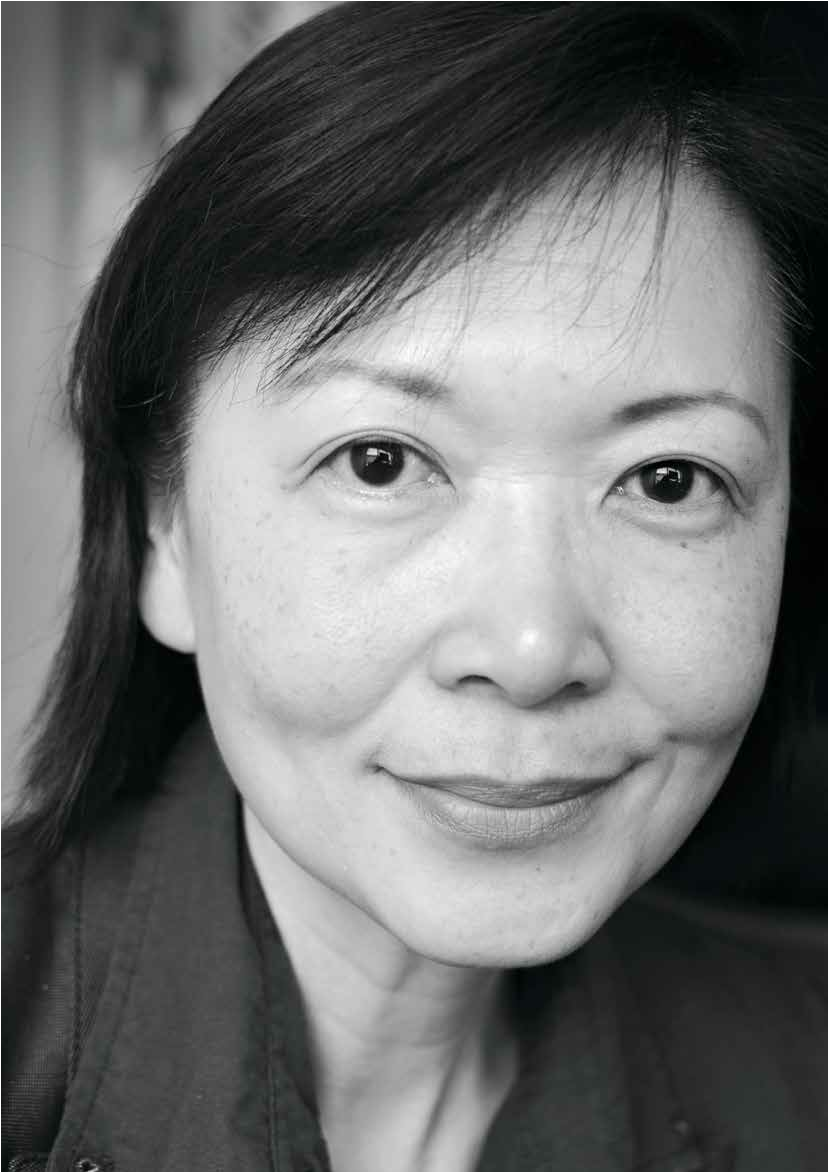 For some, a journalism career begins with a passion for something close to the world of media. For Singaporean Foo Choo Wei, that early enthusiasm was for drama, particularly the shows she enjoyed watching on the small screen.
When the 18-year-old Foo finished her general education, she was offered a chance to go to Europe for her higher studies. But she had something else in mind, and made a sudden, unexpected decision. "At the time, Japan was enjoying a prestigious position in Asia," Foo says. "Everything Japanese was highly regarded, including the TV dramas that were shown in Singapore. I liked the acting of Momoe Yamaguchi and the sophistication of Japanese TV production. Its perfection was extremely fascinating to my contemporaries and me. And that convinced me to look into the possibility of studying TV production in Japan."
In 1983, she was admitted to Nihon University, where she planned to get a degree in TV production. It was the only university in Japan at the time that offered such a program.
Naturally, courses in producing dramas were part of the curriculum. But the young Singaporean student also began to learn the techniques behind documentary making. It was her first experience that touched on the real world of journalism, focusing on the lives of people and their surroundings.
After obtaining her university degree, she wanted to put into practice what she had learned during her stay in Japan. "I returned to Singapore in 1989 and started working for Singapore Broadcasting Corporation through the introduction of my father, who was also in the drama production business. But the initial days were a bit difficult as I was not fully convinced about the career track I was on." And then came another sudden decision. "While in Japan, I had a Japanese friend with whom I continued exchanging mails after returning home," she says. "In 1991, I returned to Japan, and soon after we got married, while I continued my studies at the University of Tokyo. That was the second turning point in my life; one that led to a life in Japan that is now well over three decades. It also pushed me firmly towards a career in journalism."
But the breakthrough did not come overnight. She definitely had her ups and downs, more so because she was now in a foreign land that had yet to open many doors to expatriate professionals. Meanwhile, Foo gave birth to two children, and the period from 1991 to 1994 was spent mostly in rearing her children. When her second child was a year old, however, she once again had time to respond to her professional desires by leaving her daughter in the hands of a baby-sitter. She fondly remembers how supportive her husband was during that early period.
Her first step was to join the film department of education publisher Gakken as an assistant director, where she began making films with a team of mostly Japanese men. It was an eye-opening experience that she found herself enjoying, despite the realization that her boss was often nervous about the lone foreign woman on the team.
She left Gakken for TBS after the broadcasting company expressed its desire to explore possibilities in the Asian market. Though she was mostly involved in market research, she was sometimes asked to assist the news production unit. Soon she began to feel, however, that TBS was not very sure about their intentions overseas; she realized that the Japanese media, despite its size, was largely content confining itself to the domestic market.
Her life might not have changed much had the 1997 Asian financial crisis not come along. But the fall of the dictatorial regime of Suharto sparked violence against Indonesia's Chinese community. The businesses and homes of many Indonesian Chinese became targets for random looting; many fled for their lives, leaving behind all they owned.
Foo was approached by Asia Press to cover the ongoing events. She agreed to be posted to Indonesia, where she started reporting from the field wearing a Hinomaru armband. Some of her footage appeared on NTV while she also filmed and recorded for Singapore television. Working for two different television channels in two Asian countries showed her another hidden aspect of how TV reporting reaches the audience. Whereas her footage and reporting were broadcast in Singapore with little alteration, NTV would re-edit the pieces to bring them in line with its editorial policy.
The crisis ended, but for Foo, there was no going back. The Indonesian experience opened the door for her to become a correspondent for Singapore Press Holdings (SPH) in Japan. Since 2002, she has also worked full-time for SPH, reporting for the Chinese-language TV channel U and writing for the Chinese-language daily Lianhe Zaobao. It was around that time that she became a member of the FCCJ.
Foo focuses on a variety of issues ranging from politics to culture, and finds herself at the mercy of an increasingly busy schedule as Japan's interaction with Singapore deepens. However, she also feels that "there is a wide difference between how we look at issues related to Japan's recent past because of how history is taught. In Singapore we have more than 70 pages of school textbooks devoted to what happened in the 1930s and early 1940s. In Japan, students just get a glance of that."
Straddling print and the electronic media is not an easy task for any journalist. But Foo says that the challenge has turned out to be enjoyable as well as fulfilling: "I feel lucky to be in Japan, interviewing people and telling their stories to the readers and audience in Singapore."
---
Monzurul Huq represents the largest-circulation Bengladeshi national daily, Prothom Alo. He was FCCJ president from 2009 to 2010.