Issue: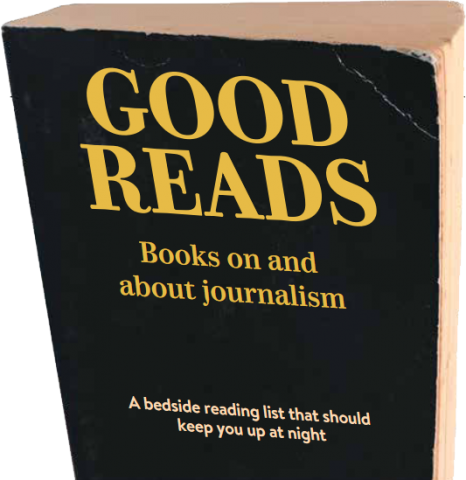 On the face of it, Ryszard Kapuscinski's The Soccer War is a mess, a series of loosely connected sketches about now remote characters and episodes from Africa and Latin America in the 1960s. But no book I know, better or more honestly captures the chaos, fascination and futility of foreign news reporting, especially the reporting of conflict. "We always carry it to foreign countries, all over the world, our pride and our powerlessness," the great Pole writes. "We know its configuration, but there is no way to make it accessible to others. It will never be right. Something, the most important thing, the most significant thing, something remains unsaid."
Richard Lloyd Parry,
the Times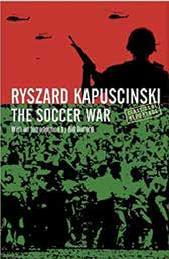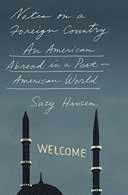 Notes on a Foreign Country: An American Abroad in a Post-American World, by Suzy Hansen (Farrar, Straus and Giroux, 2017). "A brave and disturbing account of what it means to be an American in the world during the first decades of the 21st century," said the Pulitzer Prize jury when nominating my fellow Istanbulite's part memoir, part journalism debut book on Turkey, as a finalist in 2017.
Ilgin Yorulmaz, freelance
My first instinct is to recommend Scoop [the 1938 novel by Evelyn Waugh], but let me instead suggest My Paper Chase, the autobiography of former Sunday Times editor Harold Evans. It's a guide to campaigning journalism as it ought to be done: with an eye for news and a desire to help, not to win prizes or push a political cause.
Robin Harding, the Financial Times.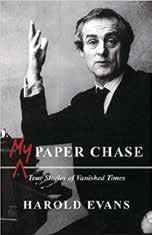 Recall the nursery rhyme: "When she was good, she was very, very good, but when she was bad, she was horrid." Journalism is a lot like that little girl, and that's why I've always included Evelyn Waugh's classic comic novel, Scoop, on my syllabus for a Foreign Correspondence course. Exaggerating images from his own coverage of the war in Ethiopia in the 1930s, the British author held a fun-house mirror up to our profession—in such memorable fashion that once you've read this book, you'll never go to the front without a supply of cleft sticks.
Bradley Martin, the Asia Times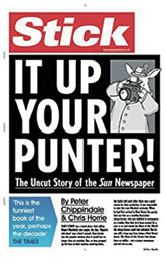 Stick It Up Your Punter! The Uncut Story of the Sun Newspaper, by Chris Horrie and Peter Chippindale, is both hilariously entertaining and horribly frightening. It's the story of how the unscrupulous Rupert Murdoch and the bullying, obnoxious, foul-mouthed editor Kelvin MacKenzie turned a sleazy tabloid into a media goldmine that manipulated public opinion with its populist approach, and even played an oversized role in British politics in the eighties. Ring any bells? First published in 1990, it was updated to include the Leveson Inquiry in 2012. As eye-opening as it is raunchy. And no, I've never looked at MacKenzie as a role model.
Gregory Starr,
editor, Number 1 Shimbun
Tom Rachman's The Imperfectionists, a suite of short stories about a fictional international daily based in Rome, is nothing short of devastating, both for its unflinching portrayal of the industry as well as its utterly authentic portraits of the paper's managers, staff and readers. You won't find a better novel about the death of newspapers.
Tim Hornyak, freelance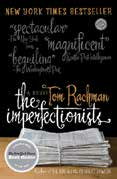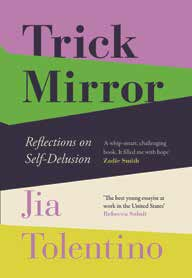 I recently read and really enjoyed Jia Tolentino's Trick Mirror. It's a collection of essays, including several about journalism in the social-media and digital age. It is a thoughtful meditation on the state of the industry, the new forces shaping it and the responsibilities of journalists in the current political era.
Abby Leonard,
freelance
Sorcieres, la puissance invaincue des femmes (Witches, the unbeaten power of women), is by Mona Chollet, a journalist for Le Monde Diplomatique in Paris, and a French feminist figure. In this book, she shows through a study of the mythology of witchcraft and the history of witch-hunting how society still sees women who are free and independent as evil witches. (It should appear in English soon.)
Johann Fleuri, freelance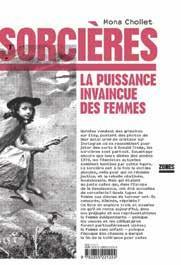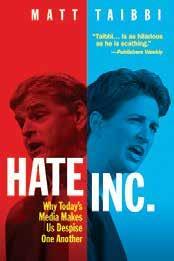 How about Matt Taibbi's Hate, Inc: Why Today's Media Makes Us Despise One Another? If you can read this and not want to switch to some other line of work, you've really got the bug.
Isabel Reynolds, Bloomberg
Andrew Marr's unputdownable My Trade: A Short History of British Journalism, which I was given for Christmas some years ago. The award- winning BBC political correspondent was previously a print journalist for a number of publications, and the book is a compelling ride through the past combined with amusing and alarming anecdotes from newsrooms and the "front lines" of the business. His conclusion is worth repeating: "Reporters are what journalism is about. . . . Never mind the arguments about ownership and regulation. A journalism which is based on vigorous honest reporting is in good health; one that is not, in decay. It's as simple as that."
Julian Ryall, the Telegraph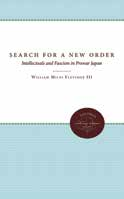 Search for a New Order: Intellectuals and Fascism in Prewar Japan, was written by my college roommate, Miles Fletcher. In 1968, at Ann Arbor, he had already started to do research on the life of Shintaro Ryu, an economist who acted as advisor to Prime Minister Fumimaro Konoye, while writing columns for the Asahi. Ryu spent the war years as the Asahi's Berlin correspondent. After returning to Japan in 1945, he rose to become the paper's editor in chief.
Fletcher was among the first scholars to point out that many Japanese intellectuals prior to WWII were active supporters of the government and worked hard to promote what they saw as Japan's legitimate interests. His book shows that there is not one right way to be a reporter and that we need to judge our colleagues not only by the choices they made but by the choices they felt they had.
Andrew Horvat, freelance
As a CBS "60 Minutes" television correspondent and former anchor of the "CBS Evening News," Scott Pelley has had decades of amazing experiences. In Truth Worth Telling, he relates countless intriguing anecdotes from his career as an extremely ethical journalist. He also tells us about the struggles of his early career and how he refused to accept "no" for an answer.
Randy Schmidt, CBS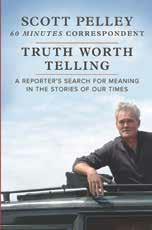 Fiesta (The Sun Also Rises), is Hemingway's first full novel. The semi-autobiographical tale of a foreign correspondent in Paris and his friends who travel to the running of the bulls in Pamplona is as remarkable for the complete absence of journalistic work done as it is for the sparse writing style that came to define the author. The protagonist is apparently unencumbered by deadlines or demanding editors, and gives no thought to pitching a feature about his trip to Spain. This leaves him free to pursue his true passions: drinking, fishing, bullfighting and more drinking.
Gavin Blair, freelance
THE BOOK SHOWS THAT THERE IS NOT ONE RIGHT WAY TO BE A REPORTER AND THAT WE NEED TO JUDGE OUR COLLEAGUES NOT ONLY BY THE CHOICES THEY MADE BUT BY THE CHOICES THEY FELT THEY HAD.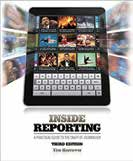 If you need to teach a class in journalism or simply just want a primer on anything from ethics and attribution to investigative reporting and interview techniques, you must get this outstanding book. Inside Reporting, 3rd Edition, by Tim Harrower, is a breeze to read, accessible to anyone and a great guide for neophytes and crusty, ink-stained wretches alike. I enjoy just leafing through it.
Hans Greimel, Automotive News
The Impossible H.L. Mencken. This 700-page collection of Mencken's best newspaper articles between 1904 and 1948 covers topics as diverse as the state of journalism, US presidential elections, the famous Scopes Monkey Trial, and thoughts on eating and the telephone. Dedicated to the working journalist, and with a forward by Gore Vidal, this book shows, as Vidal points out, the difference between a journalist being "Right" as opposed to being "Correct."
Eric Johnston, the Japan Times

Roger McNamee's Zucked: Waking up to the Facebook Catastrophe. In the historical blink of an eye, Facebook has become the world's largest publisher. Some 14 years after being started in a Harvard dorm, it has 2.4 billion users and, together
with Google, FB is eating journalism, both by luring young consumers away from old media and undermining its economic base. Yes, technology always brings disruption and is often creative, but FB is a monopoly run by people with no idea of
what comes next. McNamee is a former insider (his firm once owned stock in Facebook) turned Cassandra figure, warning us about a new generation of publishers that have "power without responsibility." Will we listen?"
David McNeill, the Economist, the Irish Times