Issue: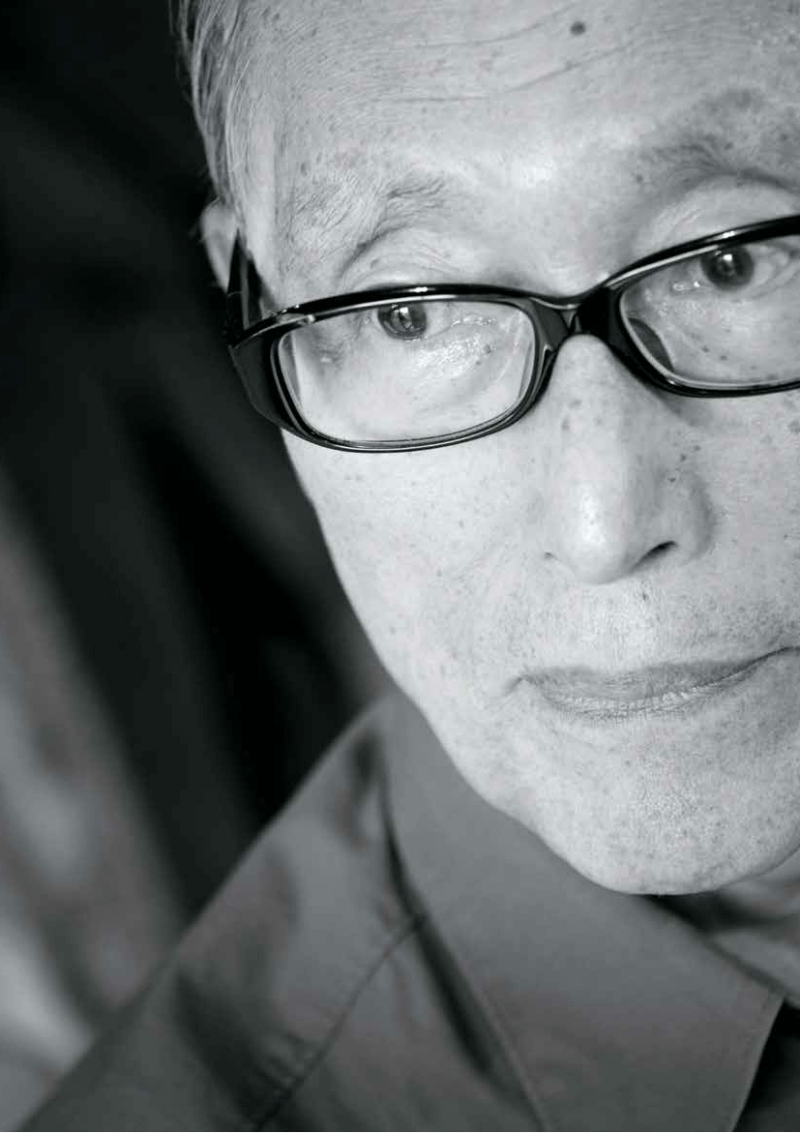 It is tempting to refer to Kazuo Kobayashi as "Scoop" Kobayashi, except that the title does not sit well on a man of such gentlemanly – one might say statesman like demeanor. And yet the scoops this veteran broadcast journalist achieved during his long career with NHK were many and remarkable.
Few journalists could hope to have a one and a alf hour interview with Russian president Vladimir Putin, as Kobayashi did, or a "history making" meeting with former Soviet President Mikhail Gorbachev. And sneaking at crack of dawn into the funeral of another former Soviet leader, Nikita Khrushchev, is not exactly an everyday occurrence.
Despite having undergone treatment for a bout of lymphoma, the 74 year old Kobayashi was in remarkably fine fettle at his home in Kawasaki recently. The warmth of his welcome was infectious, as was the rich chuckle with which he punctuates tales of his experiences.
"The feeling of the human being is fed by the counterpart," he noted over tea in a home adorned with paintings and other memorabilia of the years he spent in Russia for NHK. "If you like people, they like you," he said something borne out by many famous people's reaction to him.
Kobayashi's precise recall of dates is remarkable. One of them is the day his love affair with Russia and the Russian people (who he says are often "irrational, impulsive and unpredictable" compared to the rational and predictable Japanese) began: Oct. 4, 1957 the same day Russia launched the Sputnik space craft.
The young Kobayashi had already decided by then that he wanted to be a journalist "by the persuasion of my teacher" but he did not know how to go about it. "Suddenly I decided that if I studied Russian I could become a correspondent there." He duly enrolled in the Russian faculty of the Tokyo University of Foreign Studies.
Kobayashi joined NHK and in 1970 was appointed Moscow correspondent. "It was a sensation, as I was the youngest [NHK] foreign correspondent." He was determined to make his mark and not rely on rewriting Tass news agency reports. But when he got to Moscow, he discovered that under the Communist Party regime it was difficult to do anything else.
"I was very frustrated and so I spent every night in the Bolshoi Theater and at concerts where I got acquainted with a lot of artists, including [cellist and conductor Mstislav] Rostropovich and ballerina Maya Plisetskaya," he said. "It was a treasure, but the work was very frustrating."
Then, in 1971, an unusual opportunity arose. He learned through Reuters that Nikita Khrushchev, the former Soviet leader and successor to Joseph Stalin, had died in a suburb of Moscow. "It was because of Khrushchev and Sputnik that I became a journalist, so I felt I had to cover his funeral."
But how? Official permission would almost certainly not have been given. "So I went to the cemetery in the dark of early morning with my Bell & Howell movie camera. I put it under my coat and waited." At dawn, a lot of policemen and soldiers came and surrounded the cemetery to keep out journalists among others. But Kobayashi had seized the opportunity and was already inside.
'IN RUSSIA EVERYTHING IS "IMPOSSIBLE" BUT EVERYTHING IS POSSIBLE,' KOBAYASHI SAYS
He shot film of the sparsely attended funeral without sound. "To send it back to Tokyo I would have to get customs declaration and permission from the ministry of radio and TV," he said. "But I would never get permission." Luckily the governor of Kagoshima Prefecture happened to be visiting Moscow and agreed to spirit the film back to Tokyo.
NHK "developed it and showed it on the 7 p.m. main news," recalled Kobayashi. "Every broadcaster from all over the world asked for it but NHK was scared since I didn't have permission and refused to sell it. They showed it only that once."
The Khrushchev incident taught Kobayashi that, "in Russia everything is 'impossible' but everything is possible." He was transferred in 1972 to Vienna to cover the Balkan and East European countries but returned to Moscow to spend a total of 14 years covering the two regions. Then, in Oct. 1986, came another big chance. Once again, Kobayashi (who had learned fluent Russian by then) seized it.
Mikhail Gorbachev, then General Secretary of the Communist Party, met with then U.S. President Ronald Reagan in Reykjavik, Iceland, for a "Star Wars" summit. The talks did not go well, leading U.S. Secretary of State George Schultz to declare that they had "collapsed," where upon Reagan and his entourage returned home. But Kobayashi stayed on for a press conference given by Gorbachev. "This was my chance to talk to him," he said.
Kobayashi had previously interviewed Gorbachev for documentaries and knew him to be a man of "big vision." So when he asked a question of the Soviet leader he emphasized that "the world is worried" by the collapse of the arms talks. Gorbachev responded by insisting, "This is not the end but the beginning of a new stage," which Kobayashi transmitted to NHK. Upon arriving back in Washington, Reagan duly changed his message after hearing this more positive view. "I am very proud that I made history," said Kobayashi.
He officially retired in 2000, and began an academic career as a professor in the political science faculty of Sakushin Gakuin University. But he had long wanted to meet President Putin. "On May 24, 2003, the Russian ambassador called me at home and said, 'Do you have time to come to Moscow? The president is ready to meet you.' So on May 26 I met him at his official residence in the suburbs of Moscow."
The two men got along very well and photographs of the meeting show a remarkably relaxed and smiling Putin, who gave Kobayashi a highly unusual one and a half hours of his time, and even made visiting Chinese President Hu Jiantao wait.
While relations between Russia and Japan have not been as smooth as Kobayashi's encounters with Soviet and Russian leaders, Kobayashi believes that the Northern Territories issue could be solved if only PM Shinzo Abe showed a "warmer" approach to Putin. Putin and Hu resolved the territorial issues between Russia and China on a leader to leader basis. Kobayashi believes the same could apply to Russia and Japan, if only Abe understood Russia better.
---
Anthony Rowley, a former President of the FCCJ, is currently Tokyo Correspondent of the Singapore Business Times and Field Editor (Japan) for Oxford Analytica.