Issue: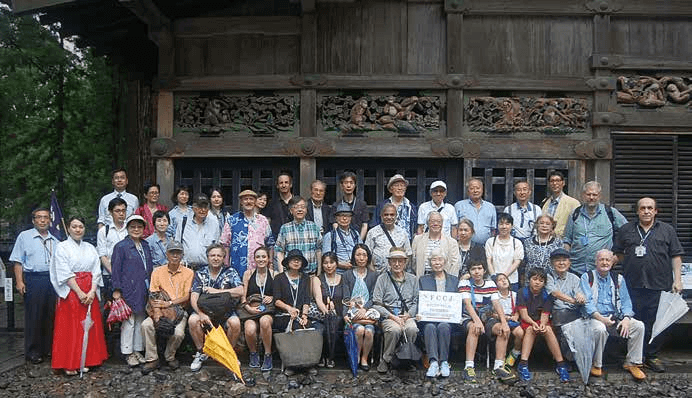 In conjunction with the 400th anniversary festival of the founding of the Nikko Toshogu Shrine, the Special Projects Committee organized a study tour to Nikko on July 18. A total of 41 FCCJ members, including families and children, representing 10 countries participated.
Nikko Toshogu Shrine was first established on April 17, 1616 to enshrine Ieyasu Tokugawa, the founder of the Tokugawa Shogunate and the Edo Government.
The final construction, with lavish details and decorations, was completed in 1636. The was shrine registered as a UNESCO world heritage site in 1998.
On the special train departing from Shinjuku, tour participants were entertained by the daimyo, resident ninja and princesses from the theme park, Edo Wonderland Nikko Edomura.
---
— Haruko Watanabe