Issue:
Remembering Bruce Dunning
1940-2013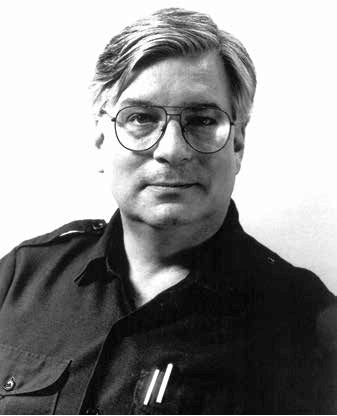 Bruce Dunning, the CBS News correspondent whose 1975 television report on the last flight from Da Nang vividly captured the frantic end of the Vietnam War, died Monday, Aug. 26 in New York at the age of 73.
"His passing marks another big loss for our craft. He was one of the best of the TV stalwarts who covered the Vietnam War, a serious foreign correspondent with a proper skepticism about 'news' and the people who make it," said AP Vietnam and Tokyo veteran Richard Pyle.
The retired CBS newsman died at Mt. Sinai Hospital in Manhattan from injuries suffered in a fall. He lived in Union, City, N.J, where he had resided since his retirement from CBS in 2005.
Dunning was FCCJ president 1978/9.
As a young correspondent reporting on the Vietnam War, Dunning developed an affinity for the region and spent most of his 35-year career at CBS News in the Far East, where he rose to become Asia bureau chief in 1989 based in Tokyo. In that position, he supervised all of the news division's operations in Asia until he retired.
In 1979, he was one of the first American broadcast journalists to report from North Korea; and in 1981 Dunning was the first CBS News reporter to be based in China when he opened the Beijing bureau in 1981.
He is best remembered for his award winning and dramatic report on March 29, 1975, aboard a 727 World Airways jet attempting to rescue refugees from the airport in Da Nang, South Vietnam. The five and a halfminute report long even then for a television evening news segment was broadcast on the "CBS Evening News" Saturday edition anchored by Dan Rather, who introduced Dunning's segment with the words "Da Nang has become a Dunkirk."
As Dunning narrated on the scene, the camera showed the throngs running for the plane as it landed. He then described how it filled up almost instantly with young Vietnamese military deserters, some armed and "menacing." "The men President Thieu said would defend Da Nang," said Dunning. The camera also captured the stunning images of the airline's president, Ed Daly, punching young men to the tarmac who were trying to get aboard the overloaded airliner's rear stairs and then, at 6,000 feet up, pulling in one last straggler, still holding on through take off and ascent after seven others had fallen. The aircraft's mission was to gather as many women and children as it could hold, but as Dunning reported, the crew counted 268 persons, among them just five women and "two or three young children."
His report, dubbed "Back from Da Nang," won the Overseas Press Club's "Best TV News Spot from Abroad" award and was recently named to the Columbia University Journalism School's 100 Great Stories list. Dunning also shared in a collective OPC award for CBS News radio coverage of the last days of the war.
Dunning joined CBS News in July 1969 as a reporter/assignment editor in New York after working as a freelance reporter in Paris since the previous December. He was posted to the Saigon bureau in August 1970, where, reporting from the field with U.S. troops, he did stories on the air war in North Vietnam and covered the war's effect on the average Vietnamese. Dunning was named a correspondent in July 1972. He returned to Vietnam to cover the 10th and 20th anniversaries of the fall of the South Vietnam regime.
Dunning was assigned to the division's Tokyo bureau in 1972. There he covered major news of the region, including the political scandal involving Japanese Prime Minister Tanaka; the attempted assassination of South Korean President Park Chung Hee; and the incredible story of the Japanese WWII lieutenant who came out of a Philippine jungle after 30 years of hiding. "Bruce was a key player at the press club, and in 2010 was among the Old Asia Hands attending the memorable FCCJ reunion at the Overseas Press Club in New York," said Pyle.
In 1983, Dunning was called back to the U.S. to be assistant bureau manager for CBS News Miami, where he covered news events throughout Latin America and the Caribbean, as well as south Florida and Puerto Rico. He frequently reported from Central America on the insurgent wars in Nicaragua and El Salvador. He also made two trips to the Persian Gulf in 1987 to cover the conflict between Kuwaiti tankers and Iranian warships.
In January 1988, Dunning was reassigned from Miami to Seoul, Korea, as a field producer preparing for the 1988 Seoul Olympic Games. He also covered the last days leading up to the death of Emper or Hirohito in December 1988 through January 1989. Dunning returned to Beijing that spring to cover the historic visit of Soviet leader Mikhail Gorbachev, which sparked the democratic uprising and massacre in Tiananmen Square. He spent two months covering the 1991 Gulf War.
Bruce Gardner Dunning was born April 5, 1940 in Rahway, N.J., and grew up a few miles from there in Westfield, N.J. He attended local public schools before being accepted to Princeton, where he earned his A.B. degree in English Literature in 1962. He received his masters in journalism from Columbia University in 1963.
Dunning's devotion to Princeton was a lifelong one. While overseas, he served as the president of the Princeton Club of Japan; at his 50th class reunion, classmates unanimously named him class president.
Dunning is survived by his life partner, the artist Tetsunori Kawana; a brother, Alan, and his sister in law, Anne, who live in Manhattan.
---
(from CBS News)