Issue: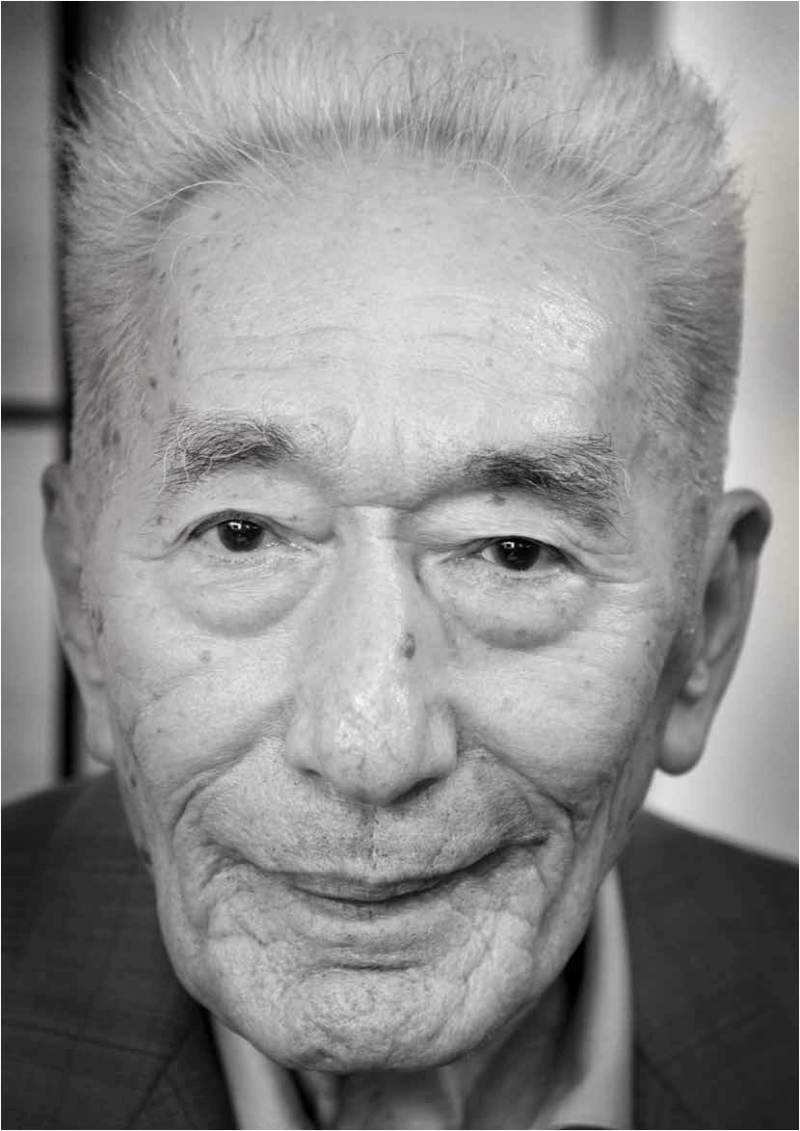 Shig Fujita
by CHARLES POMEROY
Former readers of the Asahi Evening News (AEN) will immediately recognize the name of Shig Fujita as its longtime entertainment columnist. But Shig was far more prolific during his 52 years with AEN, writing on a variety of other subjects and translating editorials. He was also the correspondent for Billboard from 1980 to 1990, and wrote for the Chicago based Bowlers Journal from 1967 to 2000. Not to speak of the half dozen books he translated or his work for graphic design and PR companies that also valued his talents.
So how did Shig short for Shigeo come by his bilingual abilities? Born in Kagoshima in January, 1922, he was taken at age two by his immigrant parents to Seattle, where he spent his child hood and received his early education. Unfortunately, U.S. immigration laws of the time made it almost impossible for Asians to become citizens, which led to his return to Japan after high school in 1939. "I still remember that 13 day trip; I was seasick for seven," he says. Shig was welcomed back to Japan by his uncle, who lived in the Meguro district of Tokyo.
Shig began attending Waseda University in 1940. To cover expenses during those student years, he worked in the "radio room" at Japan's Ministry of Foreign Affairs (MOFA). There, he and his colleagues monitored Allied broadcasts, mostly the BBC, and he eventually concluded that Japan was losing the war despite the government's "telling the people that Japan was winning." So when he was drafted into the Japanese Army in December, 1943, he was expecting certain death. But following an initial assignment to the Kagoshima 45th Regiment, he was transferred in March, 1944, to Fukuoka, where his knowledge of English was put to use at a POW camp. He served there until the end of the war.
Meanwhile, on the other side of the Pacific, his family had been moved to an internment camp. The forced relocation even included Shig's two younger brothers who had been born in Seattle and were U.S. citizens. Ironically, one later served in the U.S. Army and was in the Philippines when the war ended.
After release from military service in December, 1945, Shig returned to Tokyo, where a chance meeting with former colleagues from the MOFA radio room led to work with their newly formed "Radio Press." This independent agency supplied news gathered from shortwave broadcasts to government offices. He worked with them until he was hired in May, 1948 by a graphic design company, Philip Beaufoy Associates, where he worked for several years prior to joining the Asahi Evening News, "two months after its founding in 1952."
Shig's name came to be associated with entertainment news throughout the foreign community thanks to his column, "Hi Notes Brite Lites," which ran from 1956 until 1993. From 1957 to 1998 he also translated Asahi's well known commentary, Tensei Jingo (the Japanese version of Vox Populi, Vox Dei). And his views on the local entertainment scene were quoted in such major publications as Time magazine and the Christian Science Monitor.
At one point he had four jobs plus book translation and other assignments, resulting in 17 tax statements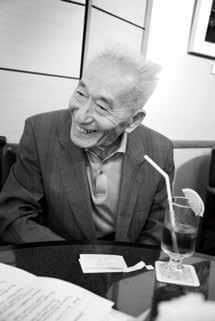 As if that were not enough, from 1962 until 1994, Tele Press Associates, a PR company with major clients such as Nippon Steel and Taisei Corporation, also brought Shig's talents into play. There, his job was mostly writing monthly newsletters in English for clients. At one point in this phase of his life he had four jobs plus book translation and other assignments, "resulting in 17 tax statements," says Shig. That led to a tax office query, "Which is your main job?"
Shig joined the FCCJ as an Associate Member in 1962 after signing up with Tele Press. In 1980, after being named Tokyo correspondent for Billboard, he applied for a change to Regular status, but was turned down because he worked for a Japanese newspaper and lacked the required three years of service as an overseas correspondent. They had failed to take into account that he was not a regular employee of AEN, but a parttime contributor. But Shig has no regrets and to this day continues to pay his dues, although now at the reduced rate for a senior member.
During Shig's long career he missed few, if any, of the many entertainment celebrities who visited Japan from overseas from the 1950s until his retirement in 2005. Among the more memorable was Nat King Cole in May, 1961. "His visit lasted for a week, and I was with him every day . . . taking a total of 246 photos," says Shig. "He was a heavy smoker," Shig elaborates, "smoking continually even during rehearsals . . . and he died at a young age." Sammy Davis, Jr. was another that Shig remembers well. Since Sammy had made his 1950s debut in New York City's Copacabana, Shig recalls accompanying him on a visit to the upscale Akasaka version of the same name.
Shig has been married for 68 years to Toshiko . . . "known to everyone as 'Tosh' just as I am called 'Shig' instead of Shigeo," he says. They have one son and one daughter, both of whom have made him a grandfather. (This year he also became a great grandfather.) Unfortunately, Tosh's ill health in recent years has required institutional care, but Shig visits her frequently, usually every third day.
Shig also manages to frequently attend our movie nights . . . look for a craggy 93 year old with a cane.
---
Charles Pomeroy retired from journalism 10 years ago and now devotes his time to writing books.