Issue:
FCCJ EXHIBITION
A bond with Tomodachi Exhibition by Japan Disaster Recovery Support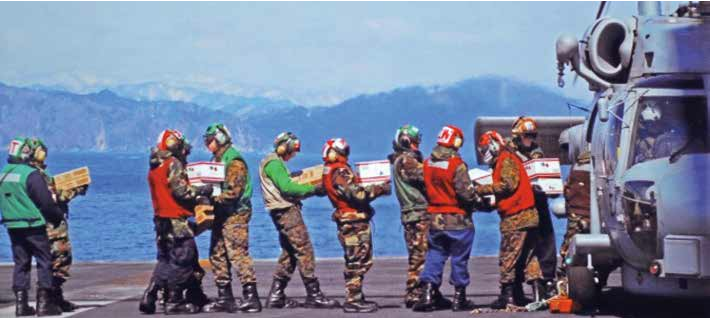 To commemorate the ninth anniversary of the Great East Japan Earthquake, Japan Disaster Recovery Support (JDRS) is exhibiting photographs selected from over 2,000 images from the relief activities records of Japan Self-Defense Forces and U.S. Forces in Japan taken in the devastated areas.
Through this exhibition, we would like to express our gratitude to those who joined the relief efforts and also remind ourselves of the importance of disaster preparation in hopes of saving future lives.
We would like to thank the US Embassy Tokyo, Reconstruction Agency, Cabinet Office, Ministry of Foreign Affairs, and Ministry of Defense for supporting this exhibition.
Japan Disaster Recovery Support (JDRS) was set up in the prefectures of Shimane, Osaka and Hiroshima eight years ago for the purpose of holding photo exhibitions showcasing the relief activities and volunteer support for people living in the disaster-stricken areas. The JDRS has held 42 exhibitions at various venues, including prefectural and municipal government buildings, department stores and cultural facilities mainly in Osaka, Fukuoka, Hiroshima, and Ehime prefectures, alongside other cities in western Japan.
At each venue, volunteer groups and local fire departments provided photos of their activities so people in the community could learn about their support.
Contributions for the disaster-stricken areas recovery left in the donation boxes at the exhibitions were given to Japanese Red Cross.
In March 2019, JDRS was authorized as a non-profit organization and opened its headquarters in Osaka. It currently has 25 members, ranging in age from 22 to 84, living in areas from Tokyo and Kyushu and planning the exhibitions. In addition, we have the support of over 500 volunteers.
This exhibition at the FCCJ is our first show in eastern Japan. Members of the Tokyo Junior Chamber and university students helped to prepare the exhibition.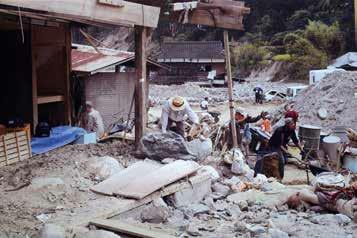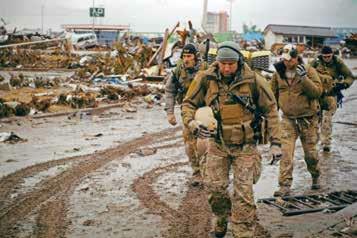 JOIN THE FILM COMMITTEE . . .
. . . on Tues., March 17 at 7:00 pm for a sneak preview of Mishima: The Last Debate, a documentary featuring long-lost footage of Yukio Mishima's controversial appearance at the University of Tokyo in 1969, as he addressed 1,000 revolution-minded students who had come to "see him get beat up." Instead, the acclaimed writer-actor-director engaged his audience with the mental agility of a gold-medal gymnast, nearly pulsating with intellectual energy and wit, beating back each counterargument with poetic logic, never once condescending, antagonizing, or treating the students with disrespect. Director Keisuke Toyoshima surrounds the centerpiece of his film with heartbreaking images of Tokyo under siege and interviews with former Todai students, former Shield Society members and others, and reminds us that words, wielded judiciously and meaningfully, will always triumph over swords; that there is always a common ground even when arguing political ideologies at opposite extremes.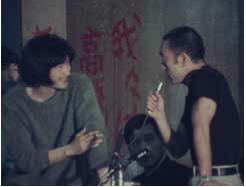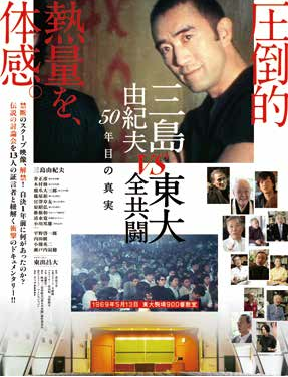 Toyoshima and award-winning novelist Keiichiro Hirano will join us for the Q&A session.
(Japan, 2020; 108 minutes; in Japanese with English subtitles)
— Karen Severns
NEW LOCAL MEMBERSHIP CAMPAIGN
Save ¥100,000s!
For a limited period in 2020, the FCCJ will be offering very attractive special discounts on new individual Associate Members working in our home, the Marunouchi Nijubashi Building, as well as in the neighboring Meiji Life Insurance, Marunouchi Park, and Shin-Tokyo buildings.
New individual applicants for Associate Membership will receive a one-time discount on the existing ¥400,000 joining fee. With the one-time discount, the joining fee would be ¥200,000 for those over 40 and ¥100,000 for those between the ages of 35 to 40. Monthly dues of ¥17,500 and the relocation levy of ¥1,000 for Associates over 35 years of age will remain unchanged.
Existing members who introduce an accepted Associate applicant who joins the FCCJ will receive a credit of up to ¥25,000.
Creating a Public: People and Press in Meiji Japan
James L. Huffman University of Hawai'i Press
The Korean War: An International History Updated Edition
Haruki Wada Rowman & Littlefield Publishers
Sustainable Investment – Impact in Asia
Asia Asset Management Asia-Pacific Media Gift from Anthony Rowley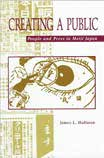 Forty-Seven Samurai: A Tale of Vengeance & Death in Haiku and Letters
Hiroaki Sato Stone Bridge Press
CLUB EVENT
Hagi Night festivities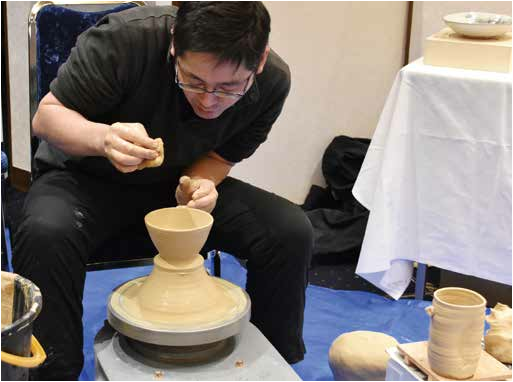 The Club played host to some fascinating visitors from the city of Hagi in Yamaguchi prefecture on the evening of Friday, Feb. 7. Hagi is a former castle town on the coast, known for cherry blossoms and quaint narrow streets. Joining a large group of Members was Mayor Kenji Fujimichi, who introduced us to Hagi's local food delicacies, such as Kenran beef, red tile fish and Mutsumi pork, along with local brews to wash them down. Guests were also given live demonstrations of some of Hagi's traditional folk handicrafts. Tomoaki Kaneda, a ceramic artist, gave a Hagi pottery throwing demonstration, while Yoshiko Okano, a local doll maker, showed her skills at making Hagi-style traditional dolls.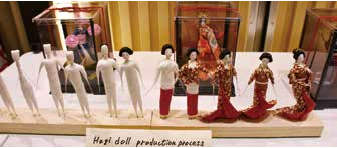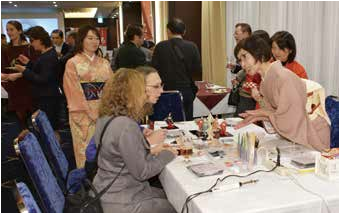 WHICH TWO COUNTRIES' FLAGS ARE EXACTLY THE SAME?
That was one of the questions from February's FCCJ News Quiz Night. If you think you know the answer to similar questions, join in—prizes are awarded and there is a Happy Hour at the bar. QUIZ NIGHTS ARE THE FIRST THURSDAY OF EVERY MONTH!