Issue: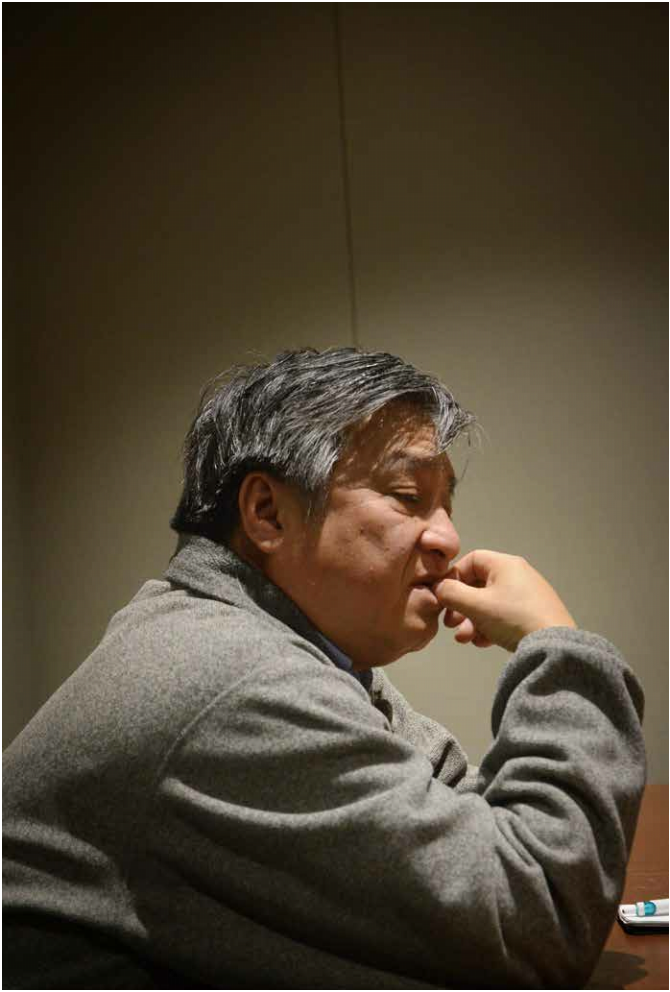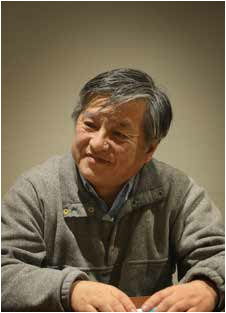 "I'M CURIOUS ABOUT EVERYTHING. I WANT TO SEE SOMETHING BEFORE EVERYONE ELSE DOES."
Watching old Hollywood movies at cheap screenings as a junior high school student, Yoshikazu Tsuno had dreams of becoming a film director. But his fascination with news pushed him to choose a career behind a different kind of camera.
Born in Dogenzaka in the heart of Shibuya in 1959, Tsuno went to Chiba University to study photo technology in the faculty of engineering. Although many on the course went to work for Japan's many camera makers, it also produced a number of notable photographers, including the controversial Nobuyoshi Araki, known for his prolific output of photo books which are variously seen as either high-art erotica or exploitative pornography.
Working as a freelancer for magazines while still a student, Tsuno was offered a job as a staff photographer in 1984 at the newly-formed international photo section of Agence France-Presse (AFP), the world's oldest news agency. Although he had also taken the test for Tokyo Shimbun, the young Tsuno was excited by the potential of AFP's new venture. However, despite the offer to begin immediately, he decided to wait until graduation, starting work there in March 1985, straight from university.
In February 1986, he was given his first overseas assignment: covering Pope John Paul II's visit to India. His first experience of the world outside his native Japan other than a two week family vacation to visit an uncle in Hawaii, Tsuno recalls being shocked at the stench of Kolkata when he wound down the window of the taxi he was traveling in. "I could see Kolkata was one of the worst cities in the world and I understood why Mother Theresa had chosen to work there," says Tsuno.
Other assignments around Asia took him to China, the Philippines, Singapore, Taiwan, and South Korea. But it was a trip to North Korea in 1995 that left the biggest impression. "North Korea was inviting a lot of Japanese people there at that time because they wanted Japanese yen. It was very interesting to photograph what I thought was ordinary life there, but I realized it was like Disneyland, everything was a performance," he recalls.
Slipping away from his handlers one morning, he was surprised to see a group of people who had built a fire underneath a truck. "Can you imagine why? It was so cold in North Korea that the fire was to warm up the oil in the truck. When I started taking pictures, they all ran away. The same thing happened when I started shooting a young man marching militarystyle over a bridge, he ran off as soon he spotted me shooting him," says Tsuno.
However, most of his 31-year career at AFP was spent covering nearly every major event in Japan during that time, from politics to sport, including the World Athletics Championships and the 2002 Japan-South Korea football World Cup.
But his real passion has always been seeking out the new, particularly in science and technology. "I'm curious about everything. I want to see something before everyone else does, new products or robots," he explains.
From 1995 until 2016, he managed the Tokyo AFP photo bureau as the chief photographer, but became disillusioned with changes at the agency. "AFP used to be very good for photographers; we could make suggestions about something we wanted to shoot and were often able to go and do it. But then everything was just assigned to us and we had no choice," rues Tsuno.
He left to join another Paris-headquartered agency, Gamma Presse Images, a dedicated photo agency, where he remains. Although he says there are fewer assignments than his days at AFP, there is enough work to keep Tsuno as busy as he would like to be. "Yesterday morning I was at Mitsubishi Electric to cover some new product launches, then in the afternoon off to that ship [the quarantined Diamond Princess] in Yokohama," he says.
Even with a reduced workload, Tsuno says the work of a news photographer is more frenetic than it used to be in the pre-digitization days. "You used to shoot the pictures, then go back to the office to develop and after that transmit the images. There was time to rest, have some food and relax a little. Now you don't have that kind of time when you're on assignment," he says.
Nevertheless, he appears to have found a work style that suits him after three and a half decades in the business. "I can decide what I want to do. I look at the newspaper and choose what I want to go and shoot," says Tsuno. "I'm happy with my life now."
---
Gavin Blair writes for publications in Asia, Europe and the US.