Issue: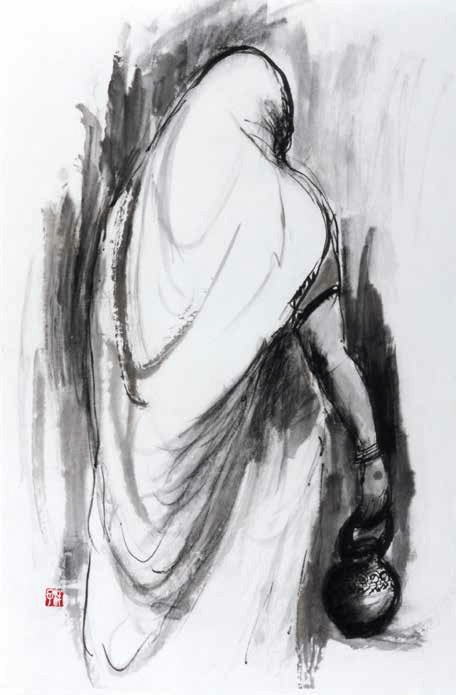 EVER SINCE I FELL in love with India 30 years ago, I've thought of it as my spiritual home.
I have visited the holy city of Benares at least once every year. There, sitting on the bank of the Ganges. I scoop up a handful of the holy water, the Gangajal, and after using it to prepare my sumi ink, I draw the people and the land- scapes of that beautiful land.
Of course, I also draw Japanese motifs, and in this exhibition I have included paintings depicting ojizousama (stone Buddha statues in the shape of a child) and rakan (achiever of Nirvana).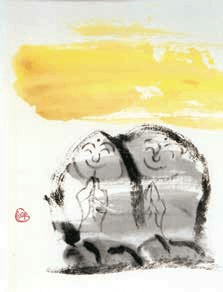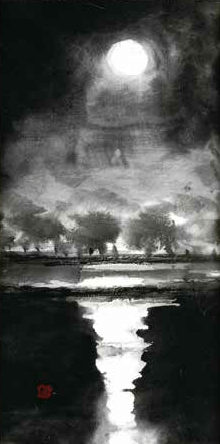 ---
Yoko Koyano started her sumi-e career in 1977. Since her first visit to India in 1980, she has been making Indian-themed work and has exhibited in over 10 Indian cities. Her work has also been used as titling for Japanese TV shows and plays.