Issue: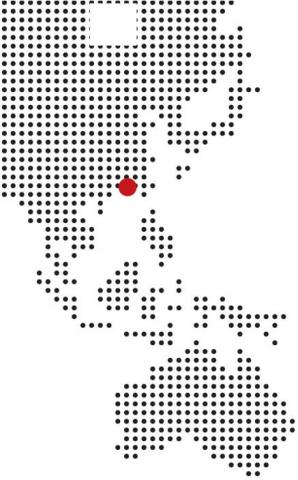 Zach Coleman says to forget the air pollution and high rents. Access, both to people of note and to air links out, means the Chinese city can still call itself the Pearl of the Orient
ONE DAY LAST YEAR, a call from the foreign editor of a big U.S. newspaper woke me up. He wanted a freelance piece about a young American fellow who had decided Hong Kong was the best place to talk with selected reporters about U.S. surveillance programs.
Edward Snowden only stayed in the city a month and some critics cast doubt on his sincerity in saying he chose Hong Kong for its "spirited commitment to free speech," but the episode nonetheless says a lot about why it is a great place to be a journalist (and kept me busy for a couple weeks).
First, Hong Kong is well connected. Snowden was living in Hawaii and his initial interviewers were based in Brazil and Germany, so Hong Kong was a reasonable rendezvous point. Indeed, it's the sweet spot for someone covering Asia, well placed as the crossroads between north and south, with flight links to 180 cities. Plus there are four other airports, with additional links, within an hour or two's reach by road or ferry.
Second, connections work so well because the city is, in most respects, startlingly efficient. Most people wouldn't cite an unsolved crime to back up their advocacy for a city, but bear with me. A few years ago, robbers hit our apartment in the middle of the night. Included in their haul was my wife's bag and, as she was supposed to head out on a European business trip the next day, her tickets and passport. Yet she left as scheduled, with replacement tickets and a new passport in hand.
Local transport is also highly efficient; imagine a place where subway delays are rare enough to be front page news.
Third, it's a great city for sources and news events. Investment banks and multinationals have their regional bases here for the same reasons news organizations like the INYT, WSJ and FT do, and face time does a lot for building up relationships.
In some cases, it's even easier for potential sources based elsewhere. My Nikkei colleagues stationed in mainland China regularly troop down to Hong Kong for the results briefings and shareholder meetings of Chinese companies listed in the city (as most of the big ones are), because opportunities to hear directly from top officials in the mainland are both more scarce and more controlled.
Perhaps my favorite thing about Hong Kong is something that Snowden probably wasn't able to experience: wherever you are in this urban jungle, you can walk for less than half an hour and be in green, subtropical jungle. True, the tigers are long gone, but officially three quarters of Hong Kong's land is countryside and a good bit of it still feels that way.
It's true that pollution, in comparison with cities like Taipei and Tokyo, is bad and rents are high. But local food remains reasonable, as do drinks at the Foreign Correspondents' Club. Even wine prices have dropped since the government suddenly decided in 2008 that the fruit of the vine could be part of its free trade policy.
Services involving manual labor like courier delivery and home cleaning remain astoundingly cheap. And healthcare is an inside secret. Those permitted to stay here for work can access public hospitals where bills are pretty fixed at $13 a day. (Ask me. I was in for several days for surgery after shattering my elbow. My bill? $65.)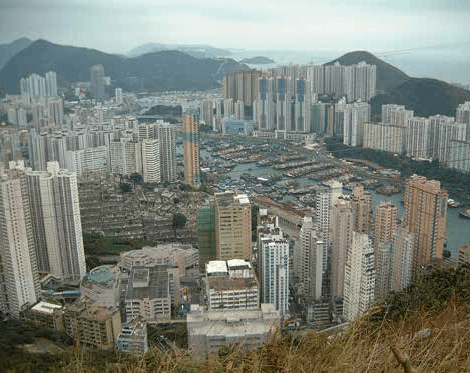 It's also a fact that while the city's standard of English isn't what it was in colonial days, the only area where communication can really be much of a problem is in a taxi and there are apps for that. Most local people in business, government or academia that you would want to talk to for a story can generally get by in three languages: Cantonese, Mandarin and English.
But back to crime and free speech. Among this year's most sensational crimes was the brutal knife assault in broad daylight on Kevin Lau, the former liberal editor of one of the city's biggest newspapers. While the police have made some arrests, they haven't announced the motive for the attack.
But the public reaction to the incident underscored the community's commitment to media freedom and to resisting the perceived threat the attack posed. Some 13,000 people marched in protest and many more signed petitions or wore blue ribbons to express support.
Overall, the media environment here remains vibrant and colorful. In my neighborhood, it's not uncommon to see long lines of residents waiting on the street to pick up free newspapers, of which there are many.
While the political process itself can be tedious, there are intriguing new groups like those calling to "forgive and forget" the Tiananmen massacre and the high school kids who organized a successful public outcry against the new "patriotic" curriculum. There are artists like film director Wong Karwai who already have a global audience. And the city's former No. 2 official is now on trial for allegedly concealing millions of dollars in payments from the city's largest developer. These are all proof that this city of seven million still abounds in good tales.
---
Zach Coleman is deputy editor of the Nikkei Asian Review. He returned in 2012 to Hong Kong, where he arrived in 1999 as a reporter for the Asian Wall Street Journal, after spending two years in New York as an editor with the Financial Times.