Issue: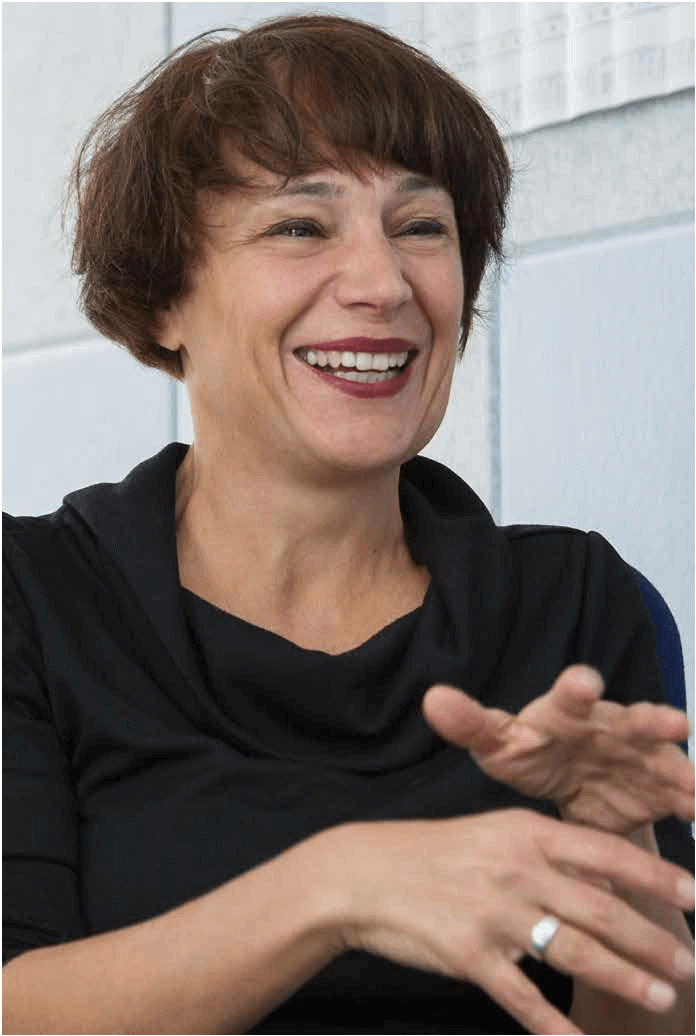 Kathrin Erdmann has been in Japan for less than six months but has already had her share of surprises. Take public prosecutors. In her native Germany, reporters expect them to give detailed briefings of ongoing cases. "Here, they say just 'no comment'," she laughs, recalling her first calls to stonewalling prosecutors on the detention of Carlos Ghosn, Nissan's defrocked boss. "If you're talking about a democracy, it is really shocking that they don't respond."
Then there is immigration, which Germany knows some thing about too: It has fielded over 1.4 million asylum applications since Chancellor Angela Merkel resisted demands to close the country's borders in 2015. Erdmann doesn't underestimate the difficulties of accommodating such a tsunami of foreigners. "It took a long time; we had a lot of problems with refugees and still have, but we understood that they have to speak the language, and we have to make it easy for them to find a job."
She sees no such system here. "In Japan, [refugees and immigrants] have to learn Japanese themselves; there are no programs to integrate them and learn the customs and this is much more important here. This country needs immigration." Erdmann says the missing ingredient is political leadership. "You have to really change the minds of people. This has to come from the politicians but they are not really interested in attracting immigrants. My impression is that they only see them as second class people."
ERDMANN COVERS JAPAN AND a large chunk of East Asia, including Korea and Taiwan, for ARD, Germany's powerful consortium of regional public broadcasters. A Berliner, she studied politics in the city before joining NDR (Northern German Broadcasting) as a freelancer in 2005. NDR put her on half time staff in 2011. The Tokyo bureau is her first fulltime position.
The decision to come halfway across the world wasn't easy, she says, during an interview at ARD's office in the upscale residential district of Shoto, just around the corner from the home of Prime Minister Shinzo Abe. For one thing, she had to leave her partner behind in Germany. "I cannot ask someone to give up and follow me here. By the time we would go back he would be in his mid 50s."
Erdmann hopes her efforts will bring a fresh perspective from Asia to her millions of German listeners. The focus of her predecessors all men she says, was economics; she leans toward social issues. "I'd like to do stories on women, on poverty and how homeless people really live." She wants to look at businesswomen who buy men in host bars and says stories about Japan's kawaii culture are popular back home. She recently visited a fashion show, the first ARD correspondent in 12 years to do so.
"I'D LIKE TO DO STORIES ON WOMEN, ON POVERTY AND HOW HOMELESS PEOPLE REALLY LIVE."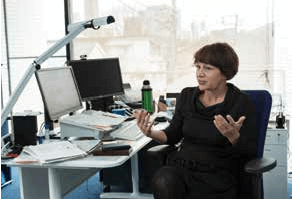 ERDMANN IS RELUCTANT TO deploy the usual, sometimes clichéd historical comparisons between Germany and her new host country. "I think it's too complicated," she says, of the discomforting legacy of World War II. "Nobody understands why Japan has such difficulties with the past." Still, the past can't be completely avoided: "As a correspondent you can't choose," she says, noting that she has already been snagged for stories on comfort women.
Not surprisingly, perhaps, given German's nuclear phobic reputation, Erdmann was invited to visit Fukushima soon after she arrived. The resulting look at the cleanup from Japan's 2011 disastrous triple meltdown was "more or less" a promotion tour but she says that's perfectly natural. "If I were a foreign journalist in Germany, of course, I would not expect them to show me the country's weak points." Still, the technical complexity of the story means she is dreading a March 11 deadline. "I would love to do a human story about someone who has been displaced instead."
Like many Japan based foreign correspondents, Erdmann often finds herself busier dealing with stories about its isolated neighbor, North Korea. Last October, she went there to report. "I had a lot of fun," she says, recalling a "very good" cappuccino in Pyongyang and a trip to the mountains. "People were singing, dancing, and they had a barbecue. It was another face of North Korea. Of course, I know it's a difficult country but I could only report what I saw."
Japan and Germany could still learn a lot from each other, she says. While Merkel is criticized for accepting so many Syrian refugees, Erdmann thinks that on balance the open border policy will be good for Germany. "On the other hand, I appreciate very much this deep culture and tradition in Japan. In some ways, we gave up on that in Germany." The important thing, she says, is to show respect to the place you're reporting. "We all have our own personal interest but ultimately you just have to report the story."
---
David McNeill writes for the Irish Times and the Economist, and teaches media literacy at Hosei and Sophia Universities.