Issue:
A Japanese photojournalist who had his passport confiscated on the grounds that he was planning to cover the conflict in Syria told the FCCJ that he intends to take the government to court.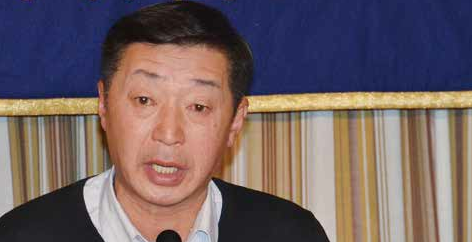 YUICHI SUGIMOTO SAID IN a press conference on Feb. 12 that the actions of the Ministry of Foreign Affairs are "unacceptable" and that they set a "dangerous precedent" for other journalists and photographers who feel it is their duty to report on events happening in other parts of the world even if there is a degree of danger involved.
Under duress, Sugimoto handed his passport over on Feb. 7 to officials of the passport division of the ministry who visited him at his home in Niigata Prefecture and were backed up by police officers. The ministry officials acted just six days after extremists belonging to the Islamic State released footage of the execution of Kenji Goto, another freelance journalist, in Syria. A few days previously, the same group had released a video showing the decapitated body of Haruna Yukawa.
Sugimoto quoted the ministry official as saying "it is inconceivable that your passport will be returned to you"
"I know that the government has issued an advisory against Japanese people travelling to Syria and is providing information on the dangers of the region, but that is an advisory and not a binding order," Sugimoto said. "I never had any intention of going to parts of Syria that are controlled by the Islamic State and I was hoping to take part in a press tour organized by local Kurdish groups of the recently liberated town of Kobani," he added, emphasizing that he has extensive experience operating in conflict zones after covering wars in Afghanistan, Iraq, Palestine and the former Yugoslavia during his long freelance career.
With his passport confiscated and Sugimoto quoted the ministry official who took it as saying "it is inconceivable that your passport will be returned to you" he insisted he is being deprived of his right to travel and his ability to earn a living. "I have been told this is the first time since the end of the war that the government has confiscated the passport of a journalist.
I feel this sets a very dangerous precedent for all Japanese journalists because it takes away our freedom and right to report the news," he said.
Sugimoto finished his speech with a plea to the foreign correspondents present to give him advice on how to respond to the Japanese government's draconian decision and whether withdrawing a journalist's passport would be considered appropriate in their countries.
Pio D'Emilia made it quite clear that such a measure would be unacceptable in Italy.
"No, it's not possible," he said. "In Italy, every citizen has the constitutional right to have a passport." The only situation that Italian authorities can use to withhold or withdraw a passport from one of its citizens is if he or she has been convicted of a crime, he said.
Richard Lloyd Parry, of the Times of London, echoed the conviction that the British government attempting a similar tactic would be unthinkable. "If this happened in the United Kingdom, there would be a huge, huge controversy but I get the impression here that there are quite a lot of people who believe it is wrong because they say it is meiwaku [inconvenient] to other people."
Sugimoto conceded that his determination to fight for his right to travel and work overseas has not been entirely welcomed, with some people calling his home and accusing him of being a "traitor," although the vast majority of the messages he has received have been supportive.
The situation regarding the provision of passports to French journalists wishing to work in parts of the Middle East that are considered dangerous is similar to that in Italy and Britain, according to Joel Legendre, from French broadcaster RTL.
"What I hear from France is that we can go there if we are going to work and we are not a member of Isil," he said. "I also understand that the delivery of passports in many countries is very different from Japan; in Japan it looks as if they are 'granted' rather than being 'owned.' In France we have a passport, but there is a difference legally speaking."
The journalists' perspective on the situation was tempered by comments by Rasromani Khalil Hassan, the ambassador of Bahrain, who called on Sugimoto to put himself in the shoes of the Japanese foreign minister, who has a duty to protect the country's nationals particularly given the executions of Goto and Yukawa in recent weeks.
Sugimoto replied that if he were the minister, then he would make the dangers clear to the journalist, but that the final decision should not be in the hands of the politician.
The Japanese government does not appear to be in a mood to back down, however, with Yoshihide Suga, the chief cabinet secretary, telling a press conference a few days earlier that it has a duty to protect the lives of Japanese nationals.
---
Julian Ryall is the Japan correspondent for the Daily Telegraph.