Issue:
February 2022
Jack Stone is taking on Japan's legal system to gain custody of his abducted children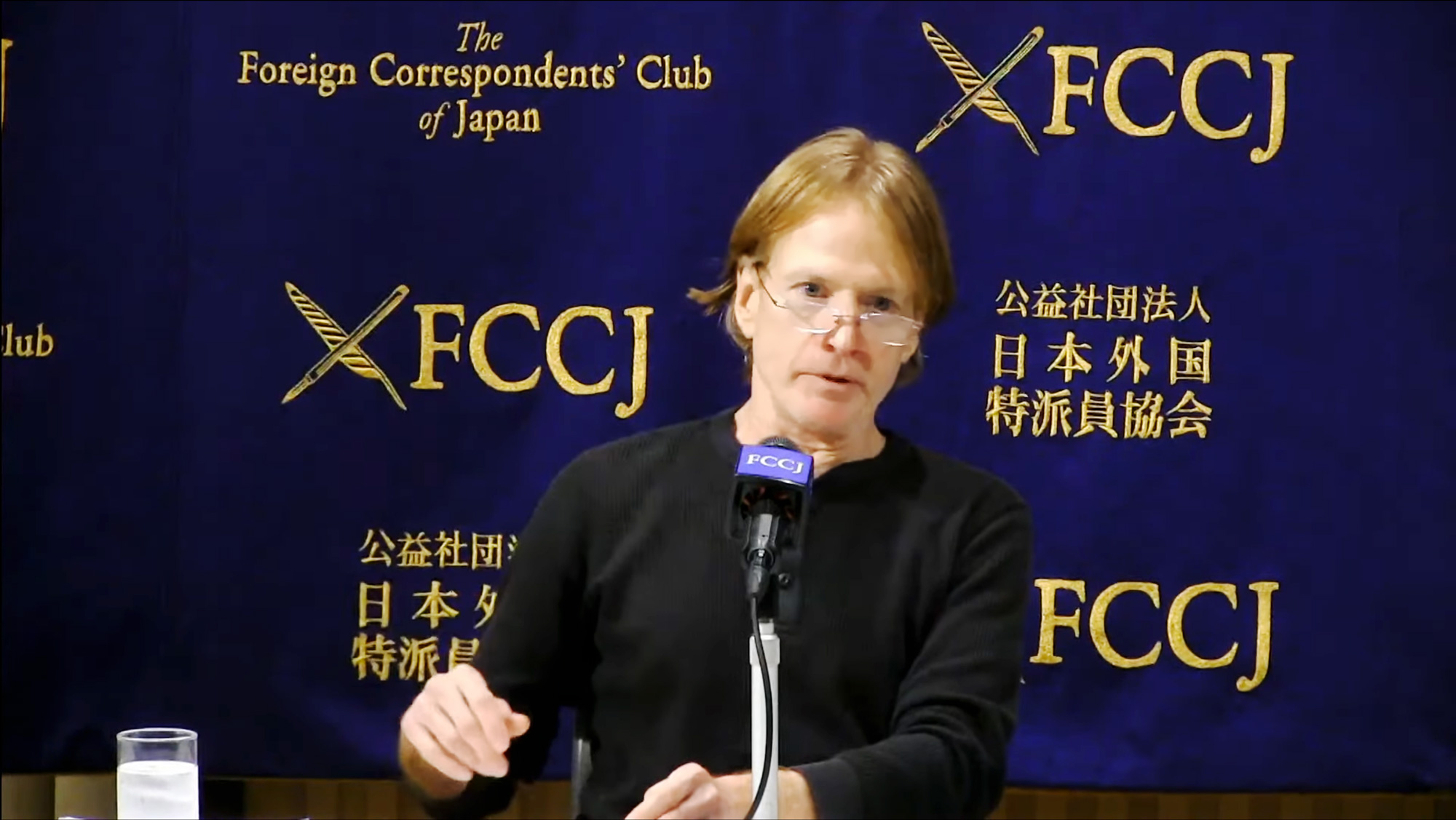 If the FCCJ seems to be obsessed with parents who are denied the right to see their children, it is for good reason.
Scott McIntyre came to the Club to tell us the horror story of his imprisonment for the "crime" of looking for his children; Vincent Fichot explained how desperation forced him to begin a hunger strike in the shadow of the Olympic Stadium during the Tokyo 2020 Games; and in January, Jack Stone told FCCJ members of yet more bureaucratic stonewalling, stemming from Japan's intransigence in resolving these harrowing cases and changing the law to stop children being mentally and emotionally harmed.
Stone's case is different from the other cases in several ways. First, his child was abducted from Florida to Japan. Second, he knew the abduction was about to take place. Third, he has a law degree and has worked on family cases in U.S. courts. So, you'd think he must have been able to do something about it. Well, Stone has done a lot, including filing motions in court, and finding and taking custody of his child. However, his child was re-abducted and Stone has had to fight against the odds for justice.
"My boy has been abducted four times," a visibly emotional Stone said at his FCCJ press conference. "He lived with me for three years, abandoned by the mother." He related how his then 5-year-old son had been violently re-abducted at a conference on human rights where he was speaking, recalling with disgust that all Japan's major media were there filming the event, but later ignored the abduction. "Japanese media doesn't cover these things," he said.
The obvious go-to legal remedy is the Hague Convention on the Civil Aspects of International Child Abduction, which "seeks to protect children from the harmful effects of wrongful removal and retention across international boundaries by providing a procedure to bring about their prompt return and ensuring the protection of rights of access".
Stone didn't just run into one brick wall; he ran into several. On learning of the planned abduction to Japan, he asked the US State Department to intervene. It didn't. He filed an emergency motion at the Miami-Dade Family Court to obtain sole custody and prevent the abduction. But he had no luck. On November 11, 2018, U.S. authorities allowed his wife and child to board a plane and fly to Japan. The mother then destroyed the child's U.S. passport.
Stone continued with legal remedies but got no help from either the State Department or the Japanese legal system. After locating his son at his grandparents' home in Yamagata, he forcibly took him away. Recounting this on his blog, he wrote: "I walked along backstreets with my child in my arms. This was in the middle of a snow blizzard and the wind was wailing. It was unbelievably cold. My child was crying and traumatized, but was happy to be with me. I was cautious and concerned over police meddling. I did not have fear because I hadn't done anything wrong. I have full parental authority, recognized in both the U.S. and Japan." Complicating matters further, Stone said, was the fact that his wife's family belong to a religious cult, and had asked its leader to rename the child.
After being frustrated by authorities on both sides of the Pacific – authorities, Stone claims, who were unwilling or unable to understand the law they were ruling on – he finally obtained a court order in Florida granting him custody of both his children (the second was born after his wife returned to Japan). The court gave his wife a deadline of November 30, 2021, to respond to the order. "Instead, she kidnapped my children and went into hiding," Stone said, and is now holding them illegally even under Japanese law. "My son knows he has been kidnapped," he added.
Japanese authorities are providing little help to the American, In his last court appearance on January 19, 2022, no interpreter could be found to assist in proceedings. His lawyer, Hiroki Koike, said this was another impediment to achieving justice, adding that he was looking to file a motion for Stone to regain custody under the Hague Convention. "We are still figuring out if that approach is realistic or not," he said.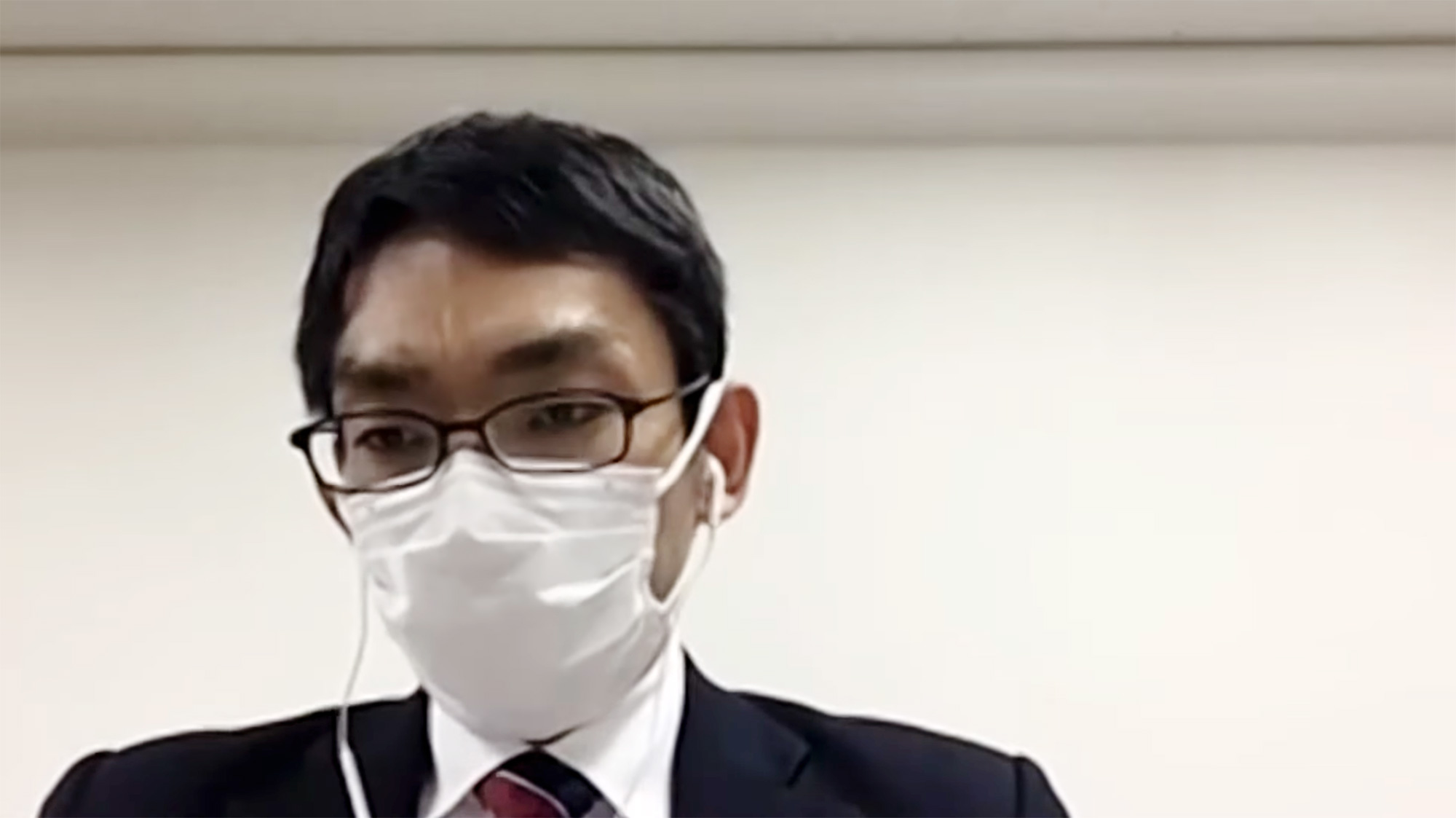 He added, with some understatement, that "the system could have been a little more flexible and allowed Mr. Stone to confirm the safety of his child." The system is not flexible or even understanding. "I believe the reason for this is that the court wants to avoid taking any risks," Koike said, meaning that the courts worry about the risk of domestic violence, an excuse that is often used falsely to gain custody of children. Stone begged the judge on January 19 to be allowed to talk to his son to let him know that he hadn't abandoned him. Another brick wall.
"The whole system here is clearly designed to thwart my efforts," Stone said, adding that the U.S. Embassy had failed to follow U.S. law that would enable his children to obtain passports. Recalling what could be a scene from a Kafka novel, he added: "They told me my kidnapped children, who I do not know where they are, must personally appear at the embassy to get their passports."
Stone is now trying to force the U.S. government to take action under the 2014 Sean and David Goldman International Child Abduction Prevention and Return Act, which states: "It is the sense of Congress that the United States should set a strong example for other Convention countries in the timely location and prompt resolution of cases." The act includes assisting "left-behind parents in quickly resolving cases and maintaining safe and predictable contact with their child while an abduction case is pending".
But Japan appears to view the Hague Convention as a means for assisting only its own citizens. The Ministry of Foreign Affairs website says: "The increasing number of divorces … has surfaced many serious cases, such as where one parent took a child from Japan after the break-up of a marriage and refuses the other parent permission to meet the child, and where a divorced Japanese parent living in a foreign state was not allowed to make a temporary return to Japan with the child."
Koike, who is representing Stone pro bono, did not hold out much hope that Japan's legal system would help his client. "As far as children's rights are concerned in Japan, legally it is very insufficient as well as in terms of societal recognition," he said. "Japan does not recognize the right of the child to see both parents in cases such as these."
Stone's fight continues.
---
Fred Varcoe is a British freelance journalist. He was formerly sports editor of The Japan Times and Metropolis magazine, and has written on sports, music, cars and other topics for The Daily Telegraph, the Daily Mail, Billboard, Automobile Year, Reuters, the Japan Football Association, the International Volleyball Association and various websites.