Issue: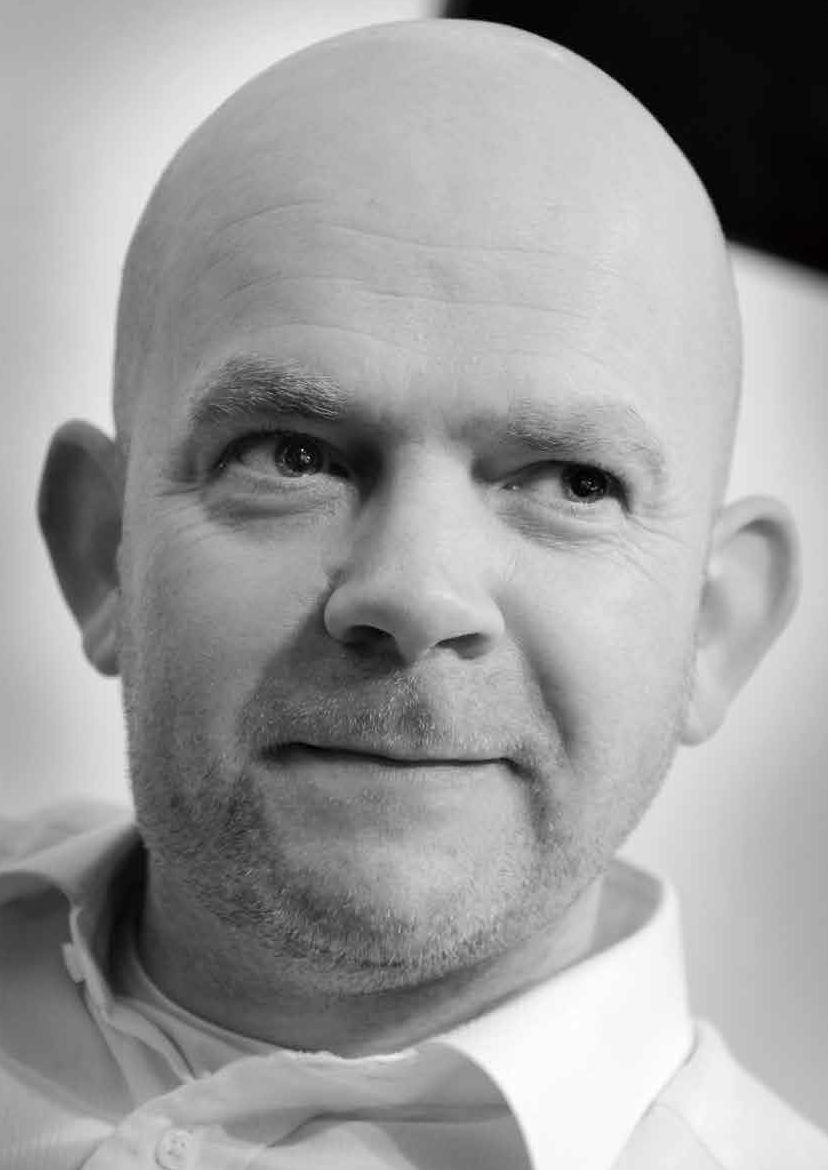 Now Japan and Korea politics editor at Bloomberg, Andy Sharp first arrived on the archipelago in 1999, and spent a couple of years teaching English in Fukuyama, Hiroshima. His interest in Japan had been piqued by stories of working in the country he heard from colleagues in Izmir, Turkey, where he had gone to teach for a year after graduating university in Britain. Realizing the advantages of language proficiency during his time in Turkey, he was determined to master Japanese.
His language skills helped him land a position at Rorze Corporation, a maker of robots for the semiconductor industry, in Fukuyama. "I was the one gaijin among 300 employees and they didn't really know what to do with me. So I ended up doing international sales, translating manuals and teaching the employees English, whatever they could find for me to do," recalls Sharp.
After 18 months of "trying to sell robots to Germans who were much smarter than me, and doing a pretty terrible job of it," Sharp was offered voluntary redundancy during a postinternet bubble downsizing. He returned to the UK and worked for a Japanese firm dealing in semiconductors and chemicals, but found London prohibitively expensive and yearned to return to Japan and further develop his language ability.
Back in Japan in 2004, Sharp again worked at an English school, picking up translation work on the side, before moving into the field full time, beginning with translating a soccer manager video game. A year of long hours and poor pay led him to apply for a job at the Daily Yomiuri, translating articles for the English edition. "After a while I began to think I could do a better job than this . . . and began to think I could be a journalist," he says.
As well as writing for the Yomiuri, he freelanced for other publications during his four years at the paper, where he also became the union rep for its foreign employees. "We tried to get equal conditions for foreigners, but were laughed out of the room," Sharp says. "'We don't have mutual understanding' was a phrase I remember management bounced around for weeks."
After switching to freelance full-time in 2010, Sharp found the translation work he used to supplement his journalism drying up in the aftermath of the March 2011 disasters. Having just become a father, and in need of financial stability, he took a job copyediting the English online edition of the Nikkei, while also acting as an editor of the Number 1 Shimbun. Though he describes the Nikkei as "a great place to work," the lack of potential career progression led to him to apply for a position at Bloomberg covering the Japanese economy.
Flashing headlines to Bloomberg's terminals immediately after events are a crucial part of its operation, putting pressure on reporters to be both fast and accurate with words that can move global markets. Sharp points to the Bank of Japan as a pressure packed example of the need for speed. "You're locked in a room and not allowed any phones or electronic devices when it's making announcements," he says. "We have signs with numbers that correspond to the various actions, like more quantitative easing, and as soon as the meeting is finished, you open the door and show the number to another guy who is waiting outside with an editor in the office on the phone."
The information appears on traders' screens between one to five seconds later, according to Sharp.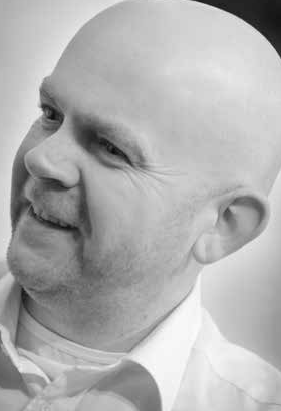 Circumstances can make such real time reporting even more challenging. Sharp recalls a trip to Myanmar with finance minister Taro Aso and a small pool of reporters in the early days of the Abe administration that was mostly devoid of news. On the last night, the journalists ate dinner together and "had quite a few drinks," when they unexpectedly received word that Aso would host them in his room. After a few more drinks with the minister and some offrecord stories, Aso suddenly announced he would take on the record questions.
"I was frantically trying to contact editors in London in case he said anything interesting, when he started talking about the yen," says Sharp. "Aso is not the easiest person to understand at the best of times and he'd had a few as well. I managed to flash head lines on to our terminals faster than Bloomberg's rivals, but I spent that night sweating about whether I'd accurately reflected what he'd said."
Sharp was appointed to his current position in 2014 and leads a team of reporters covering politics in Tokyo and Seoul, as well as doing TV and radio hits for Bloomberg's in house channels. An active member of the Club, he is co chair of PAC, which he describes as, "a bunch of journalists around a table talking about the news and what's important, which can spark ideas for stories."
With three young boys, the most recent of whom arrived last month, balancing family life and work is now one of his major challenges. "Last night I was watching the Abe press conference from Hanoi while reading my son a Yokai Watch book," he says. "I was literally balancing the two."
---
Gavin Blair covers Japanese business, society and culture for publications in the U.S., Asia and Europe.