Issue: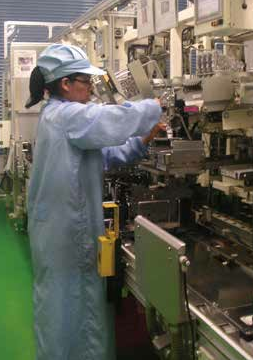 The new U.S. president has been making a lot of noise about reining in automakers' moves to foreign soil and saving domestic jobs. But the numbers tell a different story.
Over a two week period in late December and early January, then Presidentelect Donald Trump threatened to impose 35 percent tariffs on two of the biggest names in the auto industry, Ford Motor Co. and Toyota Motor Corp., if they went ahead with plans to invest in Mexican production. Soon after, the U.S. president issued a similar warning to BMW AG, the iconic German maker of luxury and performance cars.
Trump's Twitter outbursts came as no surprise. He's been using Twitter to articulate policy positions since announcing his run for president with a populist message to "make America great again" and bring back jobs lost to countries like Mexico because of "horrible" trade agreements like NAFTA.
On Jan. 23, his third day in office, President Trump announced by way of a presidential executive order that the U.S. would withdraw from the TransPacific Partnership, signed last February by 12 Pacific Rim countries including the U.S. and Japan, and declared, through a second order, that the U.S. would renegotiate NAFTA.
NAFTA, the North American Free Trade Agreement, created a free trade zone between Canada, Mexico and the U.S. when signed into law by President Bill Clinton in 1993, but it has been a target of Trump's "pro America" message since the early days of his campaign. He has declared it to be the "worst trade deal in history."
Unwittingly, perhaps, Trump did Ford a favor. The auto maker, according to multiple sources, wanted to back out of its $1.6 billion investment in a new Ford Focus plant in Santa Luis Potosi. Paul Eisenstein, publisher of the Detroit Bureau, a website news service devoted to the auto industry, said the decision was made well before the election.
"Ford was already second guessing itself when it formally announced it would move small cars to Mexico last April," Eisenstein reported. "The reason is simple: Demand for passenger cars and small sedans and hatchbacks in particular has been collapsing. Ford recognized it didn't have enough demand for the products going into Potosi."
In the case of Toyota, Trump apparently named the wrong plant in his tweet. He reported Baja, Mexico, which actually is Baja California, a state in northwestern Mexico, and the plant is in Tijuana, the largest city in Baja California, which again is in Mexico.
Sound confusing? It is.
Toyota's Tijuana plant builds Tacoma pickup trucks and truck beds. The truck beds are shipped to the automaker's San Antonio plant in Texas, which also builds Tacoma trucks. The planned investment, around $150 million, is for a line expansion, not a new plant, thus not a big deal in the grand scheme of things.
Trump's tweet appears to have targeted a second Toyota investment: $1 billion for a new plant 1,300 miles southeast of Tijuana in Celaya, Guanajuata state, to produce Corollas.
The bottom line: Toyota is a minor producer in Mexico. It ranked last among major manufacturers last year. And even when the new Corolla plant comes on stream in 2019, it will still be a minor producer.
DAMAGE CONTROL WITH REVERSE SPIN
In early January, reacting to Trump's threat, Ford CEO Mark Fields announced that the U.S. automaker would cancel its $1.6 billion Focus project and invest $700 million in a new production line in Michigan to build advanced technology cars, including hybrids. Highlighted in the announcement: plans to create 700 new jobs.
The administration declared victory.
But substantially underreported, Ford is still moving the Focus to Mexico, diverting the car's production to its 30 year old Hermosillo plant which is currently the North American base for the Ford Fusion and Lincoln MKZ, both sedans the MKZ a luxury sedan.
An informal survey involving two of my neighbors, both Trump supporters, was greeted with angry disbelief. I suspect that much of the public is unaware that Ford hasn't given up on Mexico or that it takes time, sometimes years, to make these decisions. But the fact is that Ford's decision to replace the Focus at its Michigan Assembly Plant with a pickup truck and shift small car production to Mexico and do so without cutting jobs is sound. And it is also supported by the numbers.
The Focus, if it remains in the U.S., will face mounting pressure from the transplants Hyundai, Kia, Honda and Toyota in particular. The margins are just too small, ranging from an estimated $1,000 to $2,000 per car.
Meanwhile, Toyota President Akio Toyoda, speaking at the North American Auto Show last month, declared that the automaker would invest $10 billion in the U.S. over the next five years, roughly matching its investment over the past five years.
Details of the investment have not been disclosed, although a substantial portion is expected to be for upgrades of existing plants as models and powertrains undergo changes, rather than for new plants. The late January announcement of a $600 million investment in Toyota's 18 year old Indiana plant to expand capacity for Highlander SUVs is an example. Also included: building a new U.S. headquarters in Plano, TX, north of Dallas.
But those investments are not normally counted when discussing job creation in manufacturing, research and engineering. And Toyota has a very positive story to tell. Since the mid 1980s, when the automaker committed to building cars in Georgetown, KY, it has invested some $17 billion in the market while creating 34,000 jobs, second to none among foreign automakers.
In fact, Japanese automakers as an industry have invested nearly $50 billion in U.S. manufacturing since 1981 when the former Ministry of International Trade and Industry ordered them to restrain exports to preempt Congress from introducing hard quotas to protect the American industry, which was bleeding due to fallout from the 1979 oil crisis. Establishing a U.S. manufacturing base was an unintended consequence. Counting suppliers of components and materials, total investments well exceed $100 billion.
Note that Nissan Motor Co. and Volkswagen AG have been exporting compact cars from Mexico for more than a quarter of a century. Annually, Nissan exports more than 200,000 Mexican built Sentras to the U.S. Honda Motor Co., the first Japanese automaker to venture into the U.S. market, built its first Accord in 1982 in Ohio. Honda is the least exposed to tariffs, producing nearly 70 percent of U.S. sales in the U.S., second only to Ford.
DON'T LET THE FACTS GET IN THE WAY OF THE (MEXICAN TRADE) STORY
It remains to be seen if tariffs, assuming they are more than a negotiating ploy, will have an adverse effect on the economy. Analysts seem to think they will.
Dave Andrea, executive vice president of the Center for Automotive Research, warns that a "wholesale, large application of tariffs would hurt not just auto manufacturers, but suppliers that support those assembly plants and dealers that sell Mexican assembled vehicles."
And who are those auto manufacturers? Not counting truckmakers, there are 11. They come from the U.S., Germany, Japan and South Korea. A twelfth, Daimler AG, will start soon by way of a joint venture with Nissan.
Nissan is Mexico's largest automaker, accounting for one out of every four vehicles produced, some 3.5 million last year, making Mexico the seventh largest auto manufacturing country in the world. America's Big Three Ford, General Motors Corp. and Fiat Chrysler Automobiles NV, assuming Fiat Chrysler still is included though it is now owned by Italy's Fiat accounts for nearly half of the total.
Trump's NAFTA criticism, echoed by Wilber Ross, his nominee to head the U.S. Commerce Department, concerns exports not production, 70 percent of which goes to the U.S. To quote Ross: it's about whether or not Mexico "plays by the rules of the road."
It is a fact that Mexico's automotive trade surplus with the U.S. is really large, having ballooned to $70 billion last year. Then again, possibly undercutting the Trump narrative, more than half comprises vehicles built by GM, Ford and Fiat Chrysler and components fed from Mexico to their U.S. plants.
"DÉJÀ VU" ALL OVER AGAIN
We are not supposed to report the news before it happens. But it is predictable that once the administration realizes that renegotiating NAFTA and imposing penalties could hurt American companies, at least American automakers, more than their foreign competitors, it will look for someone else to blame.
The big picture is that the U.S. registered an estimated $170 billion automotive trade deficit with the world last year. Mexico accounted for nearly 40 percent, the single largest share. Again, more than half was generated by the Big Three and their suppliers.
But if one digs deeper into the numbers, Japan could easily become a target as happened twice in the 1980s and again in the 1990s. Japan's automotive surplus with the U.S. last year totaled $44 billion, double that of South Korea and Germany, each around $20 billion, while Canada, almost forgotten in this discussion, posted a $5 billion surplus. (A substantial portion of Canada's exports to the U.S. are Toyotas and Hondas.)
It doesn't help that GM and Ford sold a combined 4,247 vehicles in Japan last year, all imports, compared to nearly 1.5 million cars, trucks and SUVs exported from Japan to the U.S. Total sales by Detroit's makers, mostly Jeeps, fell to 13,546 units and accounted for only 4 percent of imports. It also doesn't help that Ford, the first foreign automaker to establish a beachhead some 90 years ago in Yokohama, pulled out of the market last February, claiming that Japan is the "most closed" market in the world, according to AP's reporting.
It won't matter that Ford didn't offer a right hand drive car in Japan's right hand drive market or that GM's dealer network hasn't improved appreciably since "gray market" sales of converted Astro vans, its best selling model in 1995, accounted for an estimated 85 percent of sales. Nor will it matter that Germany regularly runs up surpluses of $1 billion with Japan.
The focus will again become, and this is a personal prediction, "nontariff barriers" and "structural impediments."
Their existence is undeniable, such as offering tax breaks to owners of kei mini cars powered by 660cc engines. But then every major country around the world that sells cars has their own nontariff barriers: low gas prices in the U.S., which make it possible for 2,270 kg trucks like Ford's F Series or 3,225 kg SUVs like the Cadillac Escalade to own the highways, or a regulatory environment in Europe that offers advantages to diesels.
And the prospect of quotas, harkening back to the early 1980s? It would seem highly likely, at least as a threat. And almost certainly by way of a tweet.
---
Roger Schreffler is a veteran business journalist who has been following the auto industry for more than 30 years. He is a former president of the FCCJ.