Issue: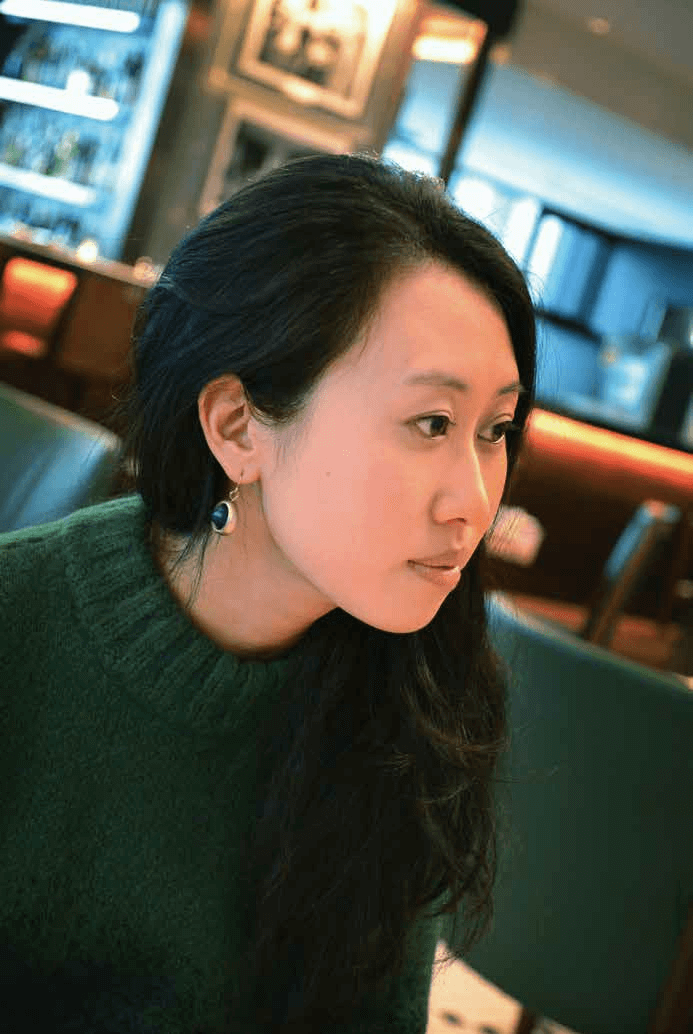 In the summer of 2008, Emiko Jozuka, then a junior at the University of Cambridge, was assisting one of her professors with an archeological excavation in Mersin, a major town in southern Turkey, when she got invited to a wedding.
She was so intrigued by the friendly locals in the village who invited her into their homes that she became more interested in digging into their everyday lives than the excavation. Despite having to rely on a Turkish English dictionary, Jozuka never missed a chance to hang out with them as soon as she finished her daily shift.
"They called me a 'wedding queen' as I ended up going to all the weddings in that village and beyond that summer," she says.
Now a Hong Kong based digital producer for CNN, Jozuka says this chance encounter kick started her interest in telling human stories. She returned to the Turkish village the next summer to improve her language skills, adding to the French, Spanish and Portuguese she had learned as a languages, literature and film major at Cambridge.
Upon graduation, Jozuka spent a month learning documentary making in Cuba. She then decided to crack into journalism as a freelance reporter in Turkey for the Hurriyet Daily News (HDN), the country's oldest English language paper, while also teaching English in Istanbul. She started out interviewing expat diplomats, artists and journalists, which she calls "ironic" for someone who wanted to learn more about what Turkish people thought.
But this "sideways angle" of seeing Turkey through a foreign lens was indispensable in her later work as a foreign educated Japanese looking into various issues faced by certain countries, including her own a unique position she has enjoyed since the beginning of her career.
Jozuka emigrated with her Japanese parents to the UK when she was just three years old. Speaking Japanese at home and visiting Japan once a year during school holidays enabled her to keep close ties to her native country. Her father was Asia's first motorsports photojournalist and covered every thing from Formula One to the Paris Dakar rallies over a career spanning nearly five decades since the '60s. It wasn't long before Jozuka also caught the journalism bug, proving the old Japanese saying, Kaeru no ko wa kaeru, (literally, "The child of a frog is a frog"), or "Like father, like daughter in this case," Jozuka says.
Turkey provided the perfect backdrop to cultivate her interest as a documentarist. During her freelance gig at the HDN, she took every chance to cover art, film and environmental festivals across Turkey "so I could learn the language faster and understand the country better," she says. Another chance encounter with indie Kurdish filmmakers at an international film festival led to jobs as a script developer, production staff and freelance reporter in southeastern Turkey.
HER GUIDING PRINCIPLE HAS ALWAYS BEEN "TO GIVE VOICE TO THE PEOPLE WHO LACK IT"
Her guiding principle through her work then and now has always been "to give voice to the people who lack it." The fast pace of the international news agenda left Jozuka feeling dis illusioned with her role. "I felt like my stories weren't having much of an impact. . . . It was only later on that my editor at the time told me that the articles we'd worked on were being picked up by academics and local news groups outside of Turkey," she says.
After a period in southeastern Turkey and along the Turkish Syrian border, Jozuka decided to return to school in 2013 for a master's degree in visual, material and museum anthropology at Oxford University. But she quickly realized she wasn't cut out for an academic life. So she turned her attention to science and technology reporting.
During stints in London at Wired magazine and later at Motherboard, the technology portal by the online news outlet VICE, she became interested in the intersections of society, culture and technology. She reported in depth on Senegalese game developers, Kurdish Google, and sought to explore the impact of technology on people.
Jozuka started working for CNN in August, 2016. In 2018, she travelled to Japan on a Pulitzer Center grant to produce five stories on the country's much publicized demographic time bomb. Her stories ranged from Japan's vacant housing issue and immigration to childcare and the elderly, documenting solutions that communities had come up with to deal with these challenges.
Her main reservation with foreign media's Japan coverage is the danger of missing cultural nuances, and misinterpreting seemingly weird but ultimately human stories. "Growing up [overseas], I didn't have such a great image of Japan, because it had been filtered through the western media's take of it," she says.
She gives the example of one recent story on the Japanese man who married a hologram, and how that challenged her own assumptions. "Many people think that people like him are odd and have cut ties with other humans, but he had a normal social life and just did what made him happy," she says.
Another story recently was on a group of female members of the Japan Self Defense Forces (JSDF). It featured, among others, a 23 year old actress turned navy recruit who had been deeply moved by a trip last year to Bosnia and Herze govina's war zones and decided to join the military.
"These girls had joined the army for a sense of adventure, ambition and career trajectory," says Jozuka. No wonder she chose to feature them; the same passion seems to follow her everywhere, whether it's a small village in Turkey or a bustling city like Tokyo.
---
Ilgin Yorulmaz is a freelance journalist and a regular contributor to BBC World Turkish language service.