Issue: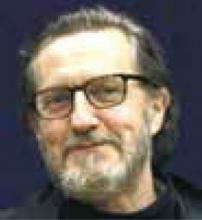 DEAR FELLOW MEMBERS,
By the time you read this in print, the FCCJ will be well into another election for new members of the Board, with candidates from among Associate and Regular members running for office. I'll take this late opportunity to wish them all well.
The election vote count itself will take place on June 27 and the results announced at the General Membership Meeting on the same evening. I do urge you to vote and to support the members running for the Board, who volunteer their time to help in running the Club.
Meantime, here is an update on discussions from the last Board meeting on May 16.
General Manager Marcus Fishenden explained plans to re-open a Pen & Quill dining area in the FCCJ using a section of the conference rooms adjoining the bar area. I wouldn't quite call it a pop-up dining experience, but we will need to treat the space as flexibly as we did in the previous Yurakucho facilities, responding to other demands for banquets and such like as needed. The goal is to have a Pen & Quill in operation by the end of July, starting with an evening menu and expanding from there.
The GM has also started taking bids from companies to rebuild and revamp the FCCJ website, an initiative that is long overdue. The Board needs to finalize and choose a company to do the job, but the goal is to have it completed by September or in time for the Rugby World Cup.
The buzzword for web sites is user-friendly so the new site will aim to be just that and show off more of the "content" generated at the Club, as well as all the events taking place. Also to make it more secure. More updates will follow on both these developments or you can enquire at the office.
I attended a recent meeting of the Library Committee and a discussion on rearranging the layout. The basic idea is to shift the sofa reading area into the corner space by the windows and likely move the wire service computers. I think we will be experimenting for a little while with finding the best layout.
Finally, some members may recall evenings with a pool table at the FCCJ. We are looking at trying to bring the pool table back, at least temporarily. The most likely spot will be in the dining room if we can make it fit.
Best regards,
---
– Peter Langan