Issue:
When two seemingly disparate cultural icons come together, some see opportunities for economic and cultural growth
By Jonathan Chu
---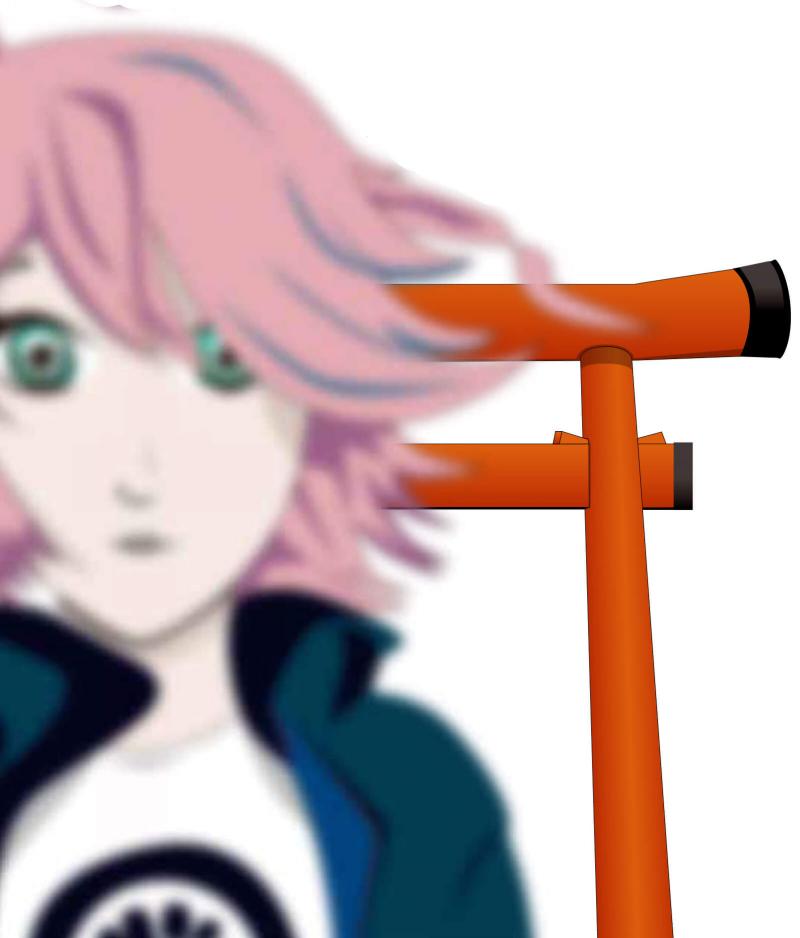 It may be cliché, but it is also true: Japan is a country of contradictions, where one can find all sorts of old traditions alongside new subcultures. But are they co-existing in harmony or tension? Recent collaborative activities between ancient shrines and anime production companies may give a clue into such interactions, and how they change Japanese culture and create business opportunities in the process.
At Kanda Myojin, a 1,200 year old Shinto shrine near Tokyo's Akihabara district, one can find many anime based products on sale, along with their usual lineup of religious articles. Featuring the characters of "Love Live!," an anime in which a group of high school girls pursue their dreams of becoming an idol group, they range from sweets, posters and lucky charms to ema, small wooden boards on which worshipers write down their wishes and prayers to the gods.
Here, the ema hanging on the rack not only are covered with wishes, but also with drawings of the "Love Live!" anime characters. The quality of the drawings is amazingly professional, and some are even colored.
Mr. Masanori Kishikawa, a priest at Kanda Myojin, says that the shrine began collabo rating after the anime company Sunrise Inc. approached them with an offer to sell the anime themed products in 2014, a year after the anime first aired. The connection is that one of the high school girls in "Love Live!" is cast as a miko, or "shrine maiden," of Kanda Myojin. According to Kishikawa, the shrine is open to consider any such offers, as long as they are not inappropriate. The shrine does not specifically calculate the profits generated by the collaboration, he says, but they have felt a surge in visitors since the project began.
THE PHENOMENON OF FANS visiting places that are featured in their favorite anime is called "anime pilgrimage." This is not something unique to Japan (just imagine all the Harry Potter fans who visit King's Cross station in London), but the trend is growing at a fast pace, creating a whole new genre of tourism. Information on the "sacred places" of various animes, access and how to take pictures that look identical to specific scenes can be found easily online.
One of the early examples of a shrine benefiting from anime tourism is Washinomiya Shrine in Saitama prefecture, though the collaboration was unplanned. After an unexpected boom in popularity of the 2007 anime "Lucky Star," in which two of the main characters were cast as the shrine's miko, an influx of anime fans began visiting, and the shrine and shops nearby started selling anime related products. According to the shrine, annual visitors jumped from 130,000 in 2007 to 300,000 in 2008. A report by the Development Bank of Japan in 2016 estimated that "Lucky Star" brought in economic benefits of ¥3 billion over ten years for Washinomiya Shrine and the surrounding community.
Last year, Narita airport put up a billboard with a guide to anime pilgrimage sites aimed at foreign tourists, listing 88 "sacred places" across Japan, in collaboration with the Anime Tourism Association, an industry body formed by publishers, transport and tourism companies. Promoting anime tourism abroad is part of the government's Cool Japan initiative, aimed at attracting tourists to localities and supporting local economies. A survey of foreign tourists by the Japan Tourism Agency, a government bureau, found 4.8 percent of respondents came to Japan to "visit sites related to movies and anime," which translates to over a million people. Anime tourism is a growing opportunity to earn foreigners' cash, so it is unsurprising that more and more local governments are getting involved.
AS OLD AND NEW CULTURES MEET, THERE ARE TENSIONS
COOPERATION BETWEEN VARIOUS SECTORS, including the government, can also be seen in Otsu, Shiga prefecture. The city began to attract anime pilgrims after the local Omi Jingu shrine appeared in an anime called "Chihayafuru," featuring a young schoolgirl playing the traditional card game of karuta. The collaboration featuring the anime is supported by Omi Jingu, the Otsu city tourism board, the National Karuta Association and the local Keihan Railway, which operates trains with "Chihayafuru" characters painted on the exterior.
One may be tempted to dismiss these as gimmicks by localities desperate for any source of revenue and attention. But that's not necessarily true. Kanda Myojin, of "Love Live!" fame, has long been one of the largest and most popular shrines in central Tokyo, and during weekends in January, thousands of people have always come to pay their new year visits. The Shimogamo Shrine in the ancient capital of Kyoto, which now sells posters and products of the anime "The Eccentric Family," in which the main characters are cute raccoon dogs which live around the shrine and can transform into humans, is well known as a UNESCO World Heritage site.
Still, as old and new cultures meet, there are tensions and not everyone is eager to embrace this trend of anime characters appearing at religious sites. There have been news reports that some residents are uncomfortable with the influx of otaku (a derogatory term for anime fans, like "nerds" or "geeks") into their localities. Some critics also question the intention of shrines to join the trend. Are they simply extracting profits from anime characters without caring whether visitors come to pay respect to the gods? Are there other motivations behind these collaborations between shrines and anime productions?
IN SOME CASES, THE connection is stronger than others. For instance, an exhibition of the manga "The Gate of Oten" was held recently at Daizaifu Tenmangu shrine in Fukuoka. The manga's main character is Sugawara Michizane, a famous scholar and official from the 9th century who is also revered as a Shinto god of learning, and upon whose grave the Daizaifu Tenmangu shrine is built. Still, a close match between anime content and religion as in this case is rare. Most links between shrines and anime are simply because the shrines appeared as locations in the anime.
Mr. Kishikawa of Kanda Myojin, however, does not find this a problem, and instead views accepting new trends and cultures as part of the responsibility of a shrine to connect with people and the surrounding community. The old and new are not intrinsically contradictory, he says. "Old things started out as new ones when they began."
This attitude probably explains how Japan can be a country that is constantly reinventing itself. Perhaps we do not need to draw a clear line between old and new, as both are part of the ever changing Japanese culture and society, Adapting to the times may actually help preserve the old, as maintaining tradition requires money, too. The worst scenario is when traditional attitudes or practices lose touch with reality and disappear into obscurity.
These collaborations also shine light on the fact that shrines and local communities are intertwined. Since ancient times, shops have developed around famous temples and shrines in Japan to serve pilgrims, thereby creating business communities and even forming towns. These are called Monzenmachi, or "towns in front of the door (of shrines or temples)," and attracting visitors to the shrines is crucial for the businesses operating there. In a sense, anime pilgrimage to shrines and the shrines' willingness to cooperate is just a continuation of this tradition.
As Mr. Kishikawa of Kanda Myojin puts it, "Perhaps 100 years from now, anime pilgrimages to shrines will also be seen as a Japanese tradition."
---
Jonathan Chu is a master's student at Waseda University.